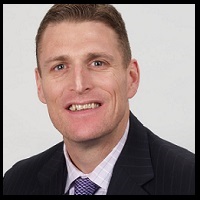 Why Expansion Stage Staffing Companies Need Account Segmentation
To scale efficiently and effectively staffing companies in the expansion stage need to stop focusing on the overall universe of accounts and instead focus on a specific subset of accounts who are most like their best customers. The key to achieving this is through account segmentation.
Here are the questions your sales people are agonizing over everyday.
Which accounts should I call?

Where are the best opportunities?
How do I know if I should walk away from an account?
How much time should I invest in the account before walking away?
How can I make this process easier and shorten my sales cycle?
Hopefully they (or you as the owner or sales leader) have good answers to these questions. From my experience, staffing firms lacking the answers to these questions struggle with long sales cycles, sales reps who fail to meet quota and high turnover. But don't worry because this blog will help you answer all of them.
What is Account Segmentation?
Chances are 80% of your revenue comes from 20% of your accounts. While this can be a dangerous situation if 80% of the revenue is bad business, the bigger and more important question is, who are these accounts? Having an account segmentation methodology will help you identify accounts in which you will have the highest likelihood for success. An account segmentation methodology will help you identify high potential accounts and guide you on where and how to concentrate your time and effort.
At the most basic level account segmentation is the division of accounts or customers into specific groups. The groups or divisions can be divided up by customers who are similar in the following areas:
Account Profile: This includes who the customer is, what they do, industry, number of employees, total revenue. Most staffing companies only do this but this is not valid because companies in the same industry and of the same size still have very different needs.
Needs (to buy your product or service): This is based on validated drivers that the customer has expressed a need for your product or service including the type of needs (technology/skill set). This is done through research, AKA…call planning and cold calling.
Disposition & Behaviors: This includes the customer's disposition towards your product or service and how they engage vendors and buy your product or service and how well they respond to your value proposition. It also includes elements such as their hiring process, pricing and engagement model (VMS/MSP, centralized vs. decentralized model) and competitive landscape.
Don't worry, you don't need to become an expert in research and data analysis but you should understand the process of account segmentation and the benefits that come with it. The more you know the greater the odds of your sales team making and exceeding sales quota and scaling your business.
Why Account Segmentation?
The problem as you probably know is not all accounts are created equal. Some accounts will spend a little while others will spend a lot. Some will spend this year, and others will spend next year. Some will respond well to your value proposition while others will ignore you and your lead nurturing efforts. Some accounts are totally driven by price and see no value in the relationship and service while others want the best service, support and value add. Some accounts want depth and breadth of services, while others want a niche provider. Some accounts are easy to do business with while others are very difficult to service. The point is, if you can't scorecard your accounts best to worst on gross profit potential and willigness & frequency to buy from you your sales people will struggle. Account segmentation helps sales people quickly and easily identify and sell to customers in which they will have the highest likelihood of success.
Account segmentation includes the process of creating an idea Ideal Target Customer Profiles. An ideal Target Customer Profile allows sales people to target accounts where they have the highest likelihood for success with the greatest spend potential at the lowest customer acquisition cost (CSC). Your accounts are scored against a set of account qualification criteria and then prioritized using a formula. Your account segmentation formula should assess key elements including overall IT consultant spend, customer pricing model, account hiring process,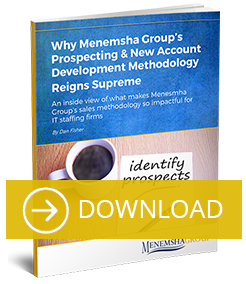 competitive landscape and more and then map these elements against your algorithm or formula. This improves decision making by telling reps when to pursue an account (and how) or walk away from an account. Your formula should be applied to current and future accounts. This allows sales reps to properly prioritize their accounts. This is one of the reasons why I built Quota King software, to provide staffing firms with the ability to easily segment their accounts based on objective account segmentation data.
Getting Started
Review Existing Customer Data: Collect and review data on your current customers such as total spend, size (by total number of employees and revenue), industry, technology stack/skill sets (needs) hiring process, services purchased, pricing model, average gross profit (per placement) etc. Identify the commonalities across the accounts that you have struggled with. Identify the commonalities across the accounts you have had success with. Draw a line in the sand and establish your beachhead.
Engage Your Recruiters and Sales Team

: Identify your most successful sales reps and engage them for help on capturing their best practices for segmenting and targeting accounts. Research your market to validate findings and uncover new opportunities. Engage your top recruiters to get their perspective on why they feel they are so successful with certain account segments and not others.

Determine Disposition & Behaviors

The

ONLY WAY

to determine an account's disposition and behaviors (how they engage vendors) is to

TALK TO THEM. There are no lead generation tools that will give you this information. You will need to decide what you value most about your top customers to define the most important account behaviors and disposition. You will want to rank order your top 5 most important success factors for identifying a potential new account/customer.
Create Your Account Scorecard:

Scorecard your accounts across all your success factors or criteria to prioritize your target accounts. Implement business rules for ensuring your high value accounts receive the necessary lead nurturing.
If you take the time to properly segment your accounts it will impact your business including sales, marketing, customer service and recruiting in profound ways. Your sales and recruiting team will have a much stronger focus which will boost their confidence and allow you to scale your business in more efficient and effective manner. Ultimately this means you will no longer have to take on every single customer-including those pain in the neck customers-and allow you to focus on a specific market segment that is most profitable and cheapest to acquire. This is difference between staffing firms that plateau at $10 or $20M in revenue and those that surpass the $100M revenue mark.
What steps are you and your staffing firm taking to segement your accounts so that you can effectively scale your business? Let's start a conversation in the comments section below.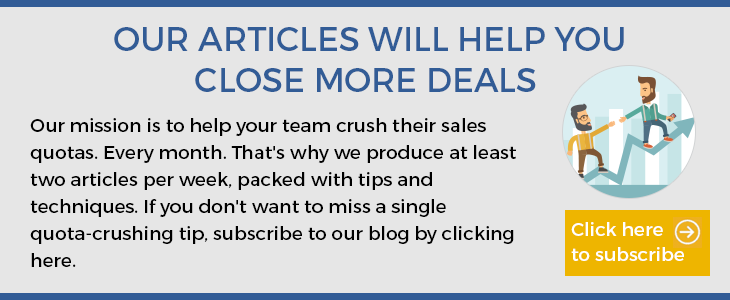 About Dan Fisher
Dan Fisher is founder and owner of Menemsha Group, a provider of sales enablement solutions dedicated to helping IT staffing firms improve win rates, shorten their sales cycle, and increase revenue per sales rep. Since launching Menemsha Group in 2008, Dan has consulted with over 200 IT staffing firms and has invested over 5000 hours coaching IT staffing sales reps. He's authored is his own proprietary sales methodology and has previously spoken at Staffing World, TechServe Alliance and Bullhorn Live 2012. Prior to launching Menemsha Group, Dan spent 16 years in the IT industry running local, regional and national sales teams. Dan worked for Kelly Services, Oracle Corporation and Alliance Consulting. Dan currently resides in Boston, Ma.