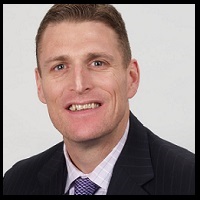 The Difference Between Sales Enablement and Sales Training
No, this is not mind-blowing news, that the staffing industry including the sales and recruiting landscape has dramatically shifted over the past 12 few months. A shift to virtual, remote interactions, and a host of other changes have left recruiters, sales reps, managers, and leaders in a bind. Even as we move toward some semblance of normalcy, sales and recruiting is still fundamentally different. And that kind of change comes with its share of challenges.
For example, research shows:
Sales cycles are getting longer, not shorter and they now include on average, 6.4 buyers.

Only 19% corporate buyers believe that their time spent with salespeople is valuable and lives up to their expectations (Forrester Research).

Over the past five years the number of salespeople making quota has dropped by ten percentage points and the percentage of companies achieving their revenue goals has dropped by four percent.
Suffice it say, capturing the attention of your candidates and customers is getting more and more difficult.
Most staffing industry leaders know the results they want and expect from their recruiters and salespeople. But many organizations set themselves up for failure by launching employee training initiatives without giving much thought as to what kind of approach and ongoing support will get them their desired outcomes.
If we refer to the customer relationship capability model (below) which highlights how sellers and their sales effectiveness evolves over time, I think we'd all agree we want our salespeople (and recruiters) operating at level 3 or Level 4, the "trusted advisor" level.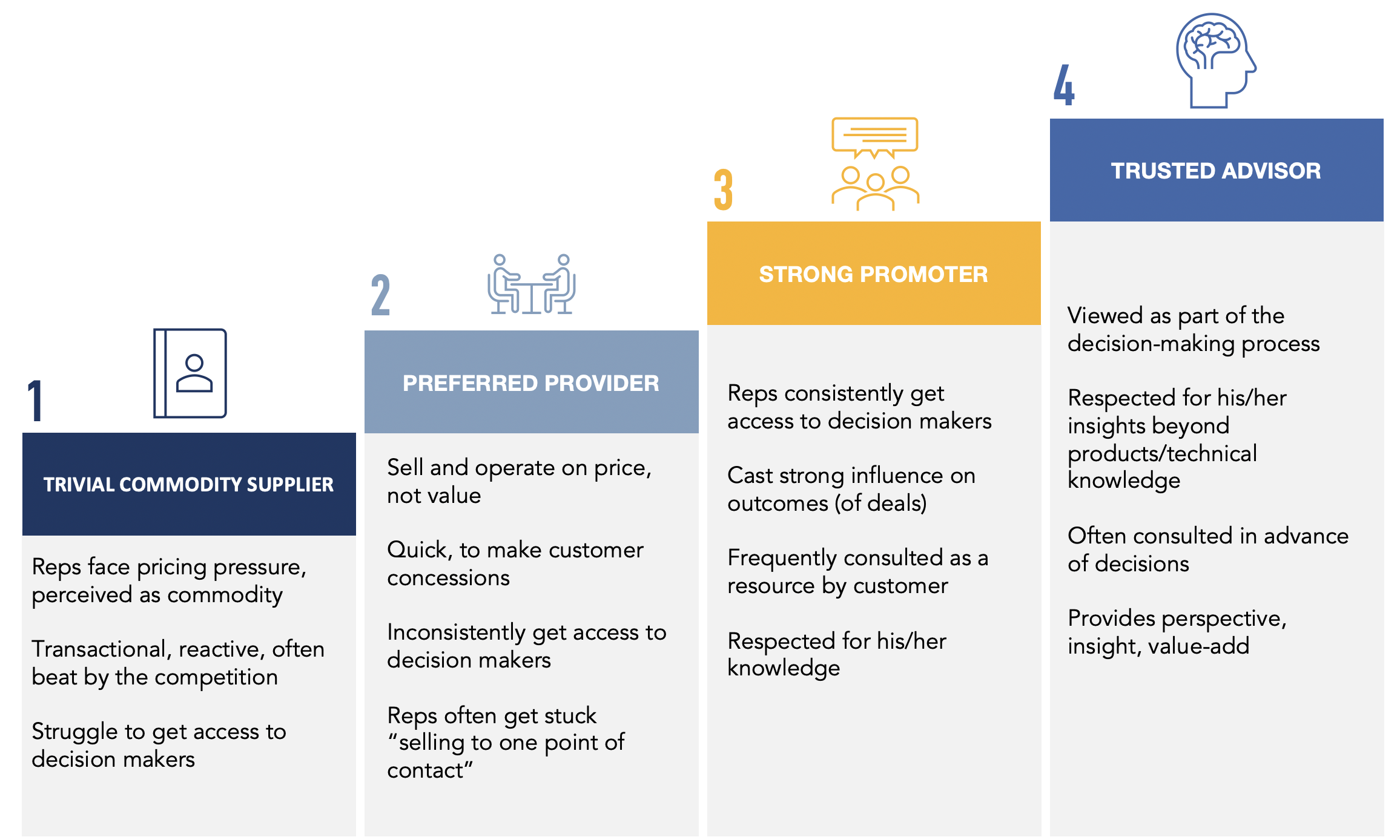 The question is, how? How do you take a recruiter or a salesperson who is operating at a level 1 or a level 2 and develop them into a top performer operating at a level 3 or a level 4?
Most sales and recruiting organizations rely on a combination of shadow training, mentoring programs and new hire onboarding along with coaching to train their employees. Seems like a pretty thorough approach to employee training.
So why aren't more reps and more recruiters operating at a level 3 or a level 4? Why aren't more salespeople and recruiters meeting and exceeding quota? Why are more reps and recruiters missing quota?
Why Sales (and Recruiter) Training is Not Enough
Training, and sales and recruiter training in particular, is geared for onboarding new hires, company retreats and sales kickoff events. By design, the purpose of training is to impart knowledge on behalf of the learner. It is foundational for helping the employee do their job. Training, including new hire onboarding typically has a "start date" and an "end date." For these reasons, training alone won't move the revenue needle. Examples of sales and recruiter training include:
Shadow training

Employee reads a training manual

Employee watches a training video

Employee attends a training webinar or workshop
Here is the problem with sales and recruiter training: When a company launches an employee training initiative the first questions to be asked are:
When does the training program start?

When does the training program end?

What is the time commitment on behalf of the learners/participants?
The fact that there is a start date and end date dooms the training initiative before it's even gotten off the ground. Why? Because training events and training initiatives have no sustained effort to continuously support, track and measure adoption. They're simply an an event with a start date and an end date. According to John Kotter, the authoritative thought leader on leading and managing change, even when leaders do commit to a change management plan, 70% of change initiatives still fail. Getting sales managers and recruiting managers to consistently engage in change management activities is really, really difficult because they're already so busy and because it feels like extra work (which it is)!
Additionally, sales and recruiter training events typically don't engage multiple stakeholders including the C-Suite, nor do they align with and support the overall business goals and strategy for driving revenue growth. Sales training events are tactical attempts (pipe dreams) to fixing sales issues. At the end of the day, sales training in and of itself is only a portion of the overall solution that an organization needs to be adopting.
Sales Enablement
Sales Enablement on the other hand is a strategic, collaborative discipline designed to increase predictable sales results by continuously providing consistent, scalable enablement services that allow recruiters, salespeople and their managers to add value in every customer and candidate interaction.
Notice I highlighted the word managers. With training events, its very seldom that we see actual sales managers and recruiting managers engaging in the training content and exercises to the same degree as the individual contributors. With a training event such as a workshop or onboarding, the expectations are different for managers then they are for individual contributors. This is not the case with sales enablement. Sales enablement recognizes that managers must play an active role as both a learner and a coach.
The role of the sales enablement team or department is to continuously provide the sales and recruiting organization with the technology, tools, processes, methodologies, training, coaching and playbooks that help salespeople and recruiters sell more effectively across each stage of the buying process.
The key difference with sales enablement is that it is continuous and ongoing. Sales enablement is not a one-off initiative, ancillary task or project with a start date and end date. And you don't need to worry about change management because enablement continuous and ongoing.
Related: The Staffing Leaders Guide to Sales Enablement
Why is it continuous and ongoing, and is that really necessary? Yes, it is necessary because people don't recall what they were taught without consistent and ongoing reinforcement. Just read up on the The Forgetting Curve. But also, the market including customer and candidate behavior are dynamic. They're constantly changing. And staffing leaders are realizing that event-based, one-and-done approaches to training their recruiters and sales reps are both costly and woefully ineffective.
To be effective, sales enablement must be treated as a strategic revenue generating discipline that is set apart from other functions such as finance, marketing or operations.
Related: Sales Enablement, The What and Why it Matters
The Advantage Sales Enablement Has Over Sales Training (and Recruiter Training)
As mentioned above, sales training is one service that makes up sales enablement. Sales enablement services include:
Content Services
Customer/Candidate Facing Content (to engage at each state of the buyers journey)
Internal Facing Content (Playbooks, Scripts, Templates, Rebuttal Books, etc.)
Training Services
Knowledge Training

Methodology Training

Skills Training
Coaching Services
Coaching Skills

What to Coach

When to Coach

How to Coach
Training alone falls WAY short of enabling your reps and recruiters and scaling revenue growth. With sales training and recruiter training, leaders are stuck wondering, is the training making any difference? Is employee competency improving? What is being adopted in the field? A good sales enablement program answers these questions and also questions like:
What are the skill and knowledge gaps of my employees?

How is their messaging? Are they staying on point?

How are they handling objections or concerns?

Are they adding value?

Are they positioning themselves as a thought leader? If so, how (what are they saying and doing)?
With sales enablement software you can correlate training data with field results to show an individual's skill or knowledge gaps and then AI technology suggests the necessary additional training, coaching, or remediation. It will also show data highlighting for decision-makers whether or not their teams are on track or in need of an adjustment.
As I highlighted in my post, Revenue Leaders, This is What You're Trying to Enable and Scale, sales enablement allows you replicate your top performers, something sales training including shadow training has never been able to achieve.
To learn more about sales enablement including the differences and advantages it has over stand-along training initiatives, check out our ebook, The Staffing Leaders Guide to Sales Enablement