Success Accelerator Workshops
Our technology partner, Mindtickle, hosts Enablement Success Workshops for all customers. Each Enablement Accelerator Workshop provides you and your team with expert advice, actionable guidance, industry best practices, and enablement to help you realize the full potential of your investment.
Accelerators are targeted, pre-scoped engagements with a Mindtickle Success Specialist, so whether you are solving for a specific use case, need to drive greater productivity or demonstrate success to your leadership, we have accelerators for you.
Success Accelerators:
One-on-One Advisory
Our success specialists will work with you and your stakeholders to provide actionable insights and recommendations to help you achieve outcomes that will impact your strategic objectives.
Enablement
Mindtickle Health Check for Enablement
Governance for Ongoing Enablement Success
Rethink your ILT Strategy
Sales Content Management, Asset Hub
Increase Productivity with Asset Hub
Conversation Intelligence, Call AI
Accelerate Sales Success with Conversation Intelligence
Platform-wide
Optimize your Tech Stack
How to sign up
Please contact Dan Fisher, and he will help set up a time with you to discuss your needs. Success Accelerators are part of our service to help you optimize your Mindtickle implementation and are available at no cost to you!
Contact Dan Now
Enablement: Live, Workshop-style sessions
Mindtickle's product enablement is available to help all Admins and Content Experts on your team effectively leverage Mindtickle for your enablement program needs. You'll get hands-on experience using Mindtickle, gain insights and best practices from our experts and network with other customers.
What's New in Product Release Updates
Supercharge your Enablement with Mindtickle*

Designed for Mindtickle Site Owners and Enablement Admins

Create Enablement Your Teams will Love with Mindtickle- New!

Designed for Mindtickle Content Experts

Demonstrate Program Success with Mindtickle Analytics*
Make Content an Engine of Revenue: Asset Hub Training for Admins and Creators
Use Content to Drive Deals Forward: Asset Hub Training for Reps
*These workshops have replaced the Mindtickle Essentials Workshop. These workshops can also be delivered as private, one-on-one engagements with your team, where we will tailor the material to your needs.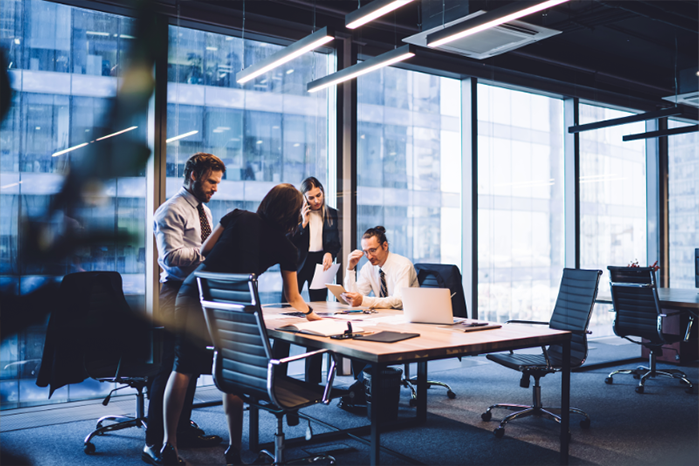 Note: All enablement workshops are conducted in English.
Schedule and Sign up
You'll be able to self-register for an enablement workshop below. Our workshops are available at no cost to you!
Demonstrate Program Success with Mindtickle Analytics
Date: October 25, 2023
Time: 9:00 am - 1:00 pm PDT / 12:00 pm - 4:00 pm EDT
Who's it for?: Site Owners, Enablement Admins
Region: EMEA/APAC
Register Now
Supercharge your Enablement with Mindtickle
Date: November 7-9, 2023
Time: 8:30 am - 12:30 pm GMT / 2:00 pm - 6:00 pm IST
Who's it for?: Site Owners, Enablement Admins
Region: EMEA/APAC
Register Now
Supercharge your Enablement with Mindtickle
Date: November 14-16, 2023
Time: 8:00 am - 12:00 pm PST / 11:00 am - 3:00 pm EST
Who's it for?: Site Owners, Enablement Admins
Region: AMER
Register Now
Create Enablement Your Teams will Love with Mindtickle
Date: November 15-16, 2023
Time: 8:30 am - 12:30 pm GMT / 2:00 pm - 6:00 pm IST
Who's it for?: Content Experts
Region: EMEA/APAC
Register Now
Create Enablement Your Teams will Love with Mindtickle
Date: November 20-21, 2023
Time: 9:00 am - 1:00 pm PST / 12:00 pm - 4:00 pm EST
Who's it for?: Content Experts
Region: AMER
Register Now
Demonstrate Program Success with Mindtickle Analytics
Date: November 29, 2023
Time: 8:00 am - 12:00 pm PST / 11:00 am - 3:00 pm EST
Who's it for?: Site Owners, Enablement Admins
Region: AMER
Register Now
Supercharge your Enablement with Mindtickle
Date: December 5-7, 2023
Time: 8:00 am - 12:00 pm PST / 11:00 am - 3:00 pm EST
Who's it for?: Site Owners, Enablement Admins
Region: AMER
Register Now
Demonstrate Program Success with Mindtickle Analytics
Date: December 13, 2023
Time: 8:00 am - 12:00 pm PST / 11:00 am - 3:00 pm EST
Who's it for?: Site Owners, Enablement Admins
Region: AMER
Register Now
Demonstrate Program Success with Mindtickle Analytics
Date: 2:00 pm - 6:00 pm IST / 8:30 am - 12:30 pm GMT
Time: 8:00 am - 12:00 pm PST / 11:00 am - 3:00 pm EST
Who's it for?: Site Owners, Enablement Admins
Region: EMEA/APAC
Register Now