Our Approach
Transform your training into a strategic business discipline that delivers revenue impacting outcomes.

Defining What Success Looks Like
We begin each new client engagement with a series of discussions about your growth objectives, key initiatives, business challenges and analysis of your KPI's.
Next, we define the behavioral changes you want to see as a result from your enablement programs and determine how to track and measure those changes (Return on Expectations). We correlate ROE and behavioral change to field results to track and measure ROI.
Quantifying Excellence
We set quantifiable competency benchmarks for what knowledge, skills and behaviors each recruiter, seller and manager should possess and assign weighted values to each.
Once defined, content, onboarding, training, and coaching are aligned to cultivate those competencies and benchmark learners.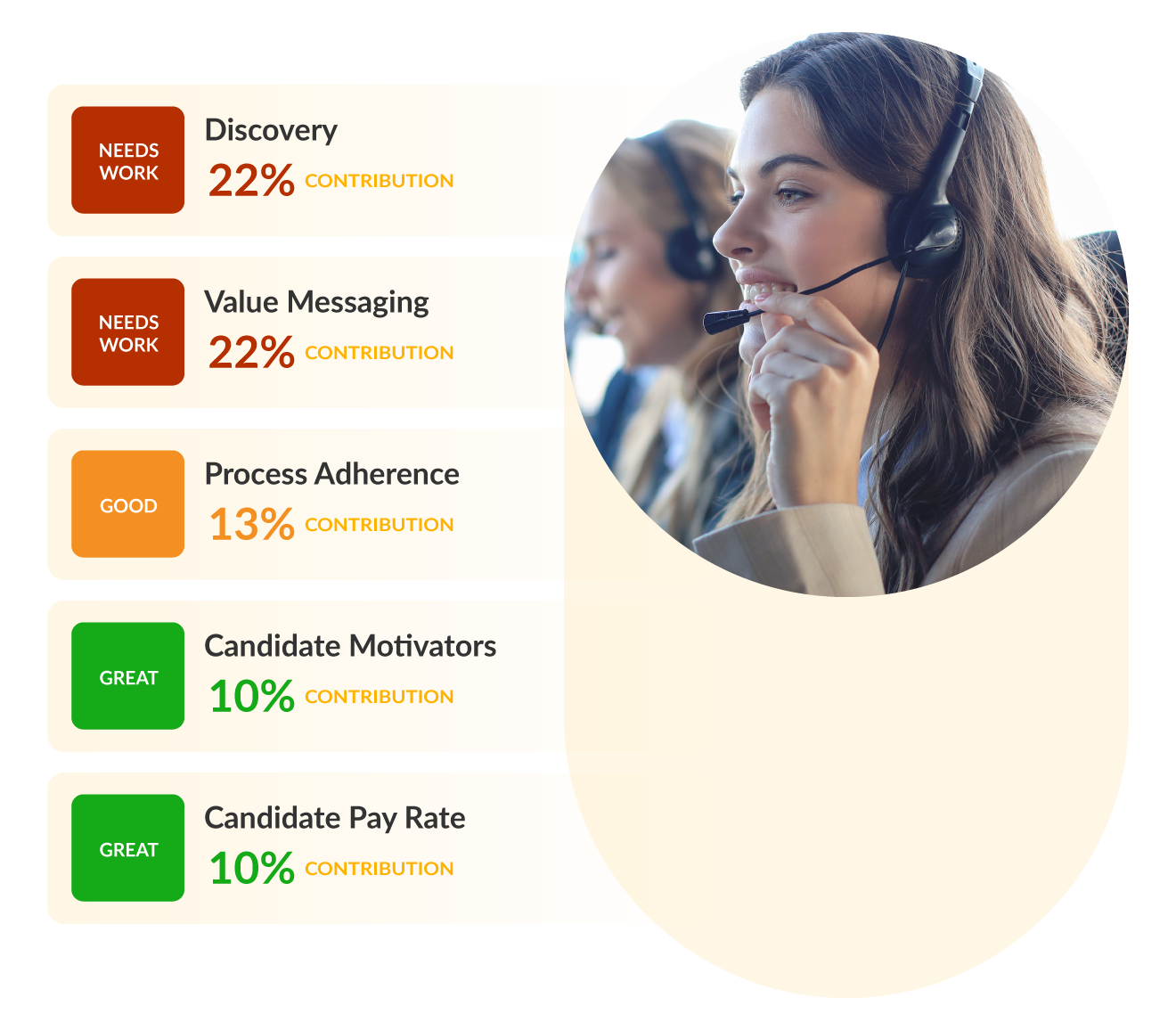 Our Teaching Methodology
Menemsha Group provides a blended teaching methodology in which we combine online, asynchronous learning opportunities with traditional instructor led training. Most importantly, our teaching methodology is 'closed-loop' in which we correlate field results with training results for iterative, ongoing improvement.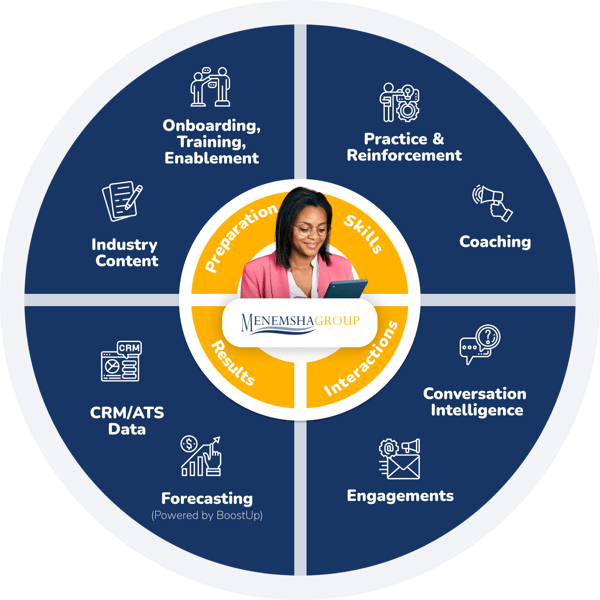 Learn:
Participants learn through interactive, gamified microlearning videos and assessments.
Practice:
80% of training time is spent practicing what was learned via video-recoded role-play.
Coach:
We lead live, instructor-led coach calls, demonstrating "what good looks and sounds like."
Skills Certification:
Competency based, video-recorded role-play certification exams.
Continuous Reinforcement:
Ongoing bite-sized gamified exercises to drive retention.
Correlating Field Results:
Call AI software captures how your people are executing on real calls and interviews against your competency benchmarks.