A Data-Driven Sales Enablement Platform
Our AI-backed data-driven sales enablement platform integrations make for a modern, easy-to-use onboarding, training and coaching experience. Our sales enablement platform offers integrations with your favorite software in a variety of ways for your convenience.
SSO
We support secure access and user profile data sync for user management, which enables integration with any Identity Provider (IdP) that supports SAML 2.0, OpenId, Google, or JWT protocol.
Key providers include Salesforce, Okta, OneLogin, Ping Identity, Symplified, Active Directory, Veeva, Google, IBM Cloud Identity Connect, and many more.












HRMS User Sync
To ensure the latest user information is available for rules and automated learning plan assignments, our platform automatically syncs user data with master sources of employee data, including Human Resources Management Systems (HRMS), Microsoft Active Directory, and Salesforce.
We also integrate with leading platforms, plus any HRMS systems that can deliver data over an SFTP such as Peoplesoft, SuccessFactors, bambooHR, Veeva, OKTA, and Workday.






Content Management
With your content centrally located on the Mindtickle platform, it is easily searchable, taggable, and pinnable for your recruiters and reps to quickly and easily access and consume. Integrate and curate content from the most popular cloud drives and CMS providers, including:
Dropbox
Google Drive
Microsoft OneDrive
Sharepoint
box

Egnyte
LinkedIn Learning
Highspot
Seismic

Vimeo
YouTube
SlideShare
SkillSoft














Customer Relationship Management Integrations
We offer tight integration with customer relationship management (CRM) solutions including Salesforce and Veeva, which means your enablement programs can be seamlessly embedded within a recruiter or sales rep's workflow. All of your enablement data can be presented within a dashboard in your CRM.


Communication and Calendering
The communication, notification, scheduling, and reminder capabilities in Mindtickle work seamlessly with the most widely adopted tools including Slack, Google Calendar, Outlook, Teams, Zoom, Google Meet, GoToMeeting, and Webex.






Business Intelligence and Reporting
Mindtickle integrates with your business intelligence and reporting tools to give you actionable insight to improve employee skills, knowledge, and behaviors and to identify correlations between your enablement programs and field results. Mindtickle integrates with Tableau, Excel, Power BI, and Qlik Cloud.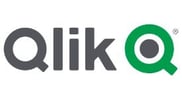 APIs
We also offer a REST API for custom integrations. API connectivity endpoints include:
Content APIs
Allows third parties to pull content metadata and just-in-time content into their systems.
User APIs
SCIM and Open APIs allow Mindtickle to pull users and their attributes from third-party systems. Out-of-the-box integrations can be used for specific cases.
Reporting APIs
Allows third parties to pull all Mindtickle data for external analysis.