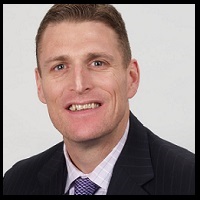 Six Tips for Training Your Millennial Workforce
One of the biggest challenges senior sales leaders face is how to onboard and train millennial salespeople. It's a daunting task, and an expensive one. Getting new employees up to speed can cost up to 30 percent of a new hire's annual salary. This is particularly true for more established organizations who have relied on more traditional, instructor-led classroom training as their primary means for training new hires.
By 2025, experts predict that millennials will make up 75 percent of the global workforce. Recruiting salespeople is already a challenge and equally daunting is sales onboarding and getting them productive. 95% of millennials said that they are motivated to work harder when they understand the importance of a particular task within the context of the company's big-picture goals. Not surprisingly, technology and social media are also a key channel for learning and information transfer.
Given how millennials prefer to learn, we have to think about how we can "repackage" sales training content to make it relevant and engaging for them. Fortunately I have done the heavy lifting for you. Below are six tips for training your Millennial workforce.
Video Helps (All) Employees Retain Knowledge. A central challenge to every kind of organizational training is how best to make information memorable. Studies show that just 30 minutes after they finish a training session, your people will remember only 58% of the material you've covered — and just 7 days later they'll have forgotten fully 65% of what you had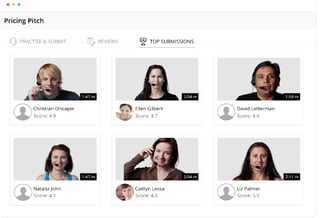 shared. In fact, in just 6 months, they'll have forgotten 90% of your training materials. That's why I have personally invested hundreds of hours creating hundreds of hours of training videos-to make the training more engaging and memorable for your employees.
Track Results & Give Feedback Through Quizzes – You should adopt the "test to teach" mantra because 80% of Millennials said they want to receive regular feedback from their managers. They don't want to have to wait for their mid-year review, instead preferring to receive bite-size feedback. Performance feedback happens in real-time on the Menemsha Group learning platform.
Flexible and Well Structured Training Content-Millennials have never known an educational environment that was not subject to constant and consistently changing technology. Using technology is like breathing air to Millennials – it just comes naturally. Reading word documents, shadow training and listening to long boring lectures is NOT engaging for your Millennials. Making your training available through a SaaS based learning management system including a mobile has huge benefits.
Technology Allows Millennials to Learn Anywhere, Anytime- The ability to be flexible with when and where they do their work allows Millennials to make more room for family and personal pursuits, aspects which they hold in high regard. For this reason, 45% of Millennials will choose a workplace with more flexibility over one with higher pay. Are you offering your workforce this flexibility?
Training Content Designed to Create Demand from Your Millennial Audience-We have designed our training content and platform with features like social learning, discussion and news feeds, leader boards and messaging so it creates demand with millennials to the point where they want to share and distribute what they have learned with others. This drives user adoption and accelerates time to quota attainment.
Gamification Encourages Progress-Research shows that Millennials want to feel like they've used their smarts and resources to "level up", hack the system, or find trap doors and back stairs to the next level. Part of the "intrinsic" reward of gaming (the pleasure of playing versus the end reward) is a sense of efficacy and smartness. It makes sense to leverage this mentality into your training program.
How engaged is your Millennial workforce with your training program? What are you doing to tailor your new hire on-boarding and training program to the needs and desires of your millennial workforce? Let's start a conversation below.

About Dan Fisher
Dan Fisher is founder and owner of Menemsha Group, a provider of sales enablement solutions dedicated to helping IT staffing firms improve win rates, shorten their sales cycle, and increase revenue per sales rep. Since launching Menemsha Group in 2008, Dan has consulted with over 200 IT staffing firms and has invested over 5000 hours coaching IT staffing sales reps. He's authored is his own proprietary sales methodology and has previously spoken at Staffing World, TechServe Alliance and Bullhorn Live 2012. Prior to launching Menemsha Group, Dan spent 16 years in the IT industry running local, regional and national sales teams. Dan worked for Kelly Services, Oracle Corporation and Alliance Consulting. Dan currently resides in Boston, Ma.