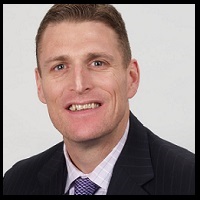 Driving User Adoption, Tips to Get Your Team to Adopt Change
If you feel like you're struggling to get your team to adopt your ideas, technology and/or best practices I can assure you that you're not alone. Software companies (including corporate IT departments) have long struggled to get their users to adopt and use their software (I bet you use no more than 80% of the functions on your smart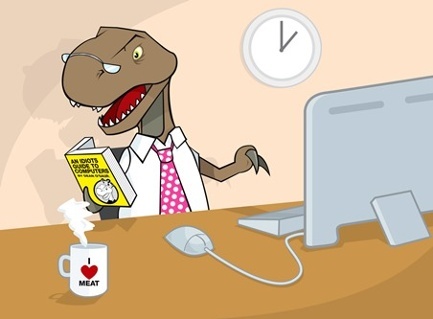 phone). Sales and recruiting leaders struggle to get their team members to follow and adopt their ideas, processes and systems. The list goes on and on. The million-dollar question is, what can staffing leaders do to get their teams to buy-in and adopt their ideas including systems, technology (CRM and/or ATS), processes and methodologies? Below are my tips to drive user adoption.
Start By Building a User Adoption Plan. What is a User Adoption Plan?
A user adoption plan highlights the specific tasks and events that occur during and long after the implementation and training (of a new idea, system, process, software, methodology) to reinforce your new idea (big or small) and drive the new desired behaviors. A well designed user adoption plan should detail the content, the cadence or frequency (of the events and tasks) and the leader including his or her role. This user adoption and reinforcement plan should involve the entire organization and it should include a variety of activities. The user adoption and reinforcement plan engages team members through an assortment of communication vehicles to put a sustained focus on the reinforcement of the desired change in behavior. Depending on the complexity of the change, the tasks and activities contained in the reinforcement plan should last for several weeks to several months to ensure the change permeates the entire organization.
Why Do I Need a User Adoption Plan?
Whether you're implementing a new CRM or ATS, enrolling your team in sales training or recruiting training, or implementing a sales methodology you will need to take the time to create a user adoption plan. Without a user adoption plan your chances for success are probably less than zero.
In my post, The Sales Leaders & CEO's Guide to Sales Transformation, I make the point that any time a company implements a new idea-big or small-the implementation of that idea represents a shift in focus as to how the company will achieve their goals. These shifts almost always represent a change from how they currently do things. If your new idea requires your people to change how they currently do things, you need a user adoption plan. Keep in mind that when you have your next "Aha moment," the goal is not to just share your idea, the goal is to get your organization to adopt your idea. Sharing and adoption or two very different things. As with software, your idea is useless if nobody adopts it. This is why before attempting to implement any new idea (including software, systems,processes, methodologies, etc.) leaders should ask themselves the following questions:
What is the degree of change that will be required by the organization for the idea to be adopted?
Can the leadership team make the necessary commitment to lead and support the team through the change?
Let me provide some context.
Suppose Jim, the sales leader for High Tech Staffing Inc. reads a new sales book over the weekend and really loves the ideas in the book about qualifying opportunities. On Monday morning Jim gathers his team of seven sales reps into the conference room where he shares the ideas and concepts with his team (from the book) on how to more effectively qualify. He even creates a two page document that spells out the key qualification criteria that he wants his team to gather (when qualifying opportunities) on a go forward basis. At the end of the meeting Jim confirms with his team that they will start using the new qualification sheet immediately. The following Monday morning Jim meets with his team to review their opportunities. Jim notices that everyone on his team added new opportunities to the sales funnel but none of his reps appear to have applied the new qualification criteria. Jim is astonished by this and gives his team a good tongue-lashing. What went wrong?
While this is a very simplistic illustration it is also a very real life scenario that plays out every day with sales teams across the country. What went wrong is Jim did nothing to reinforce his idea throughout the week and as a result his team failed to adopt his idea. What if Jim instead had done the following:
Met daily with the team for 1 hour to role-play the new qualifying questions
Conducted one-on-one meetings with each rep for additional role-play and open discussion about the new qualification criteria and how the rep(s) can apply it to their existing opportunities
Sent out two different email communications highlighting the expectations for the following weeks sales meeting
Instituted a contest with a monetary reward to incent the team to capture the new qualification data
These are just a few things that Jim could have done to drive adoption. The point is, had Jim created a user adoption and reinforcement plan he probably would have had a much different result. This is a perfect illustration of why (according to John Kotter who is regarded by many as the authority on leadership and change, a New York Times best-selling author, award winning business and management thought leader, business entrepreneur, inspirational speaker, and Harvard Professor), 70% of all ideas never get operationalized and make it to the field level. Why such a low adoption rate? As a general rule, most people don't like change and not surprisingly are slow to adopt. The illustration below represents the stages a user goes through when asked to adopt a new idea (skill, technology or process) migrating from the current state of unconsciously incompetent (users know nothing about this new idea or system) to the desired future state of unconsciously competent (users apply the new idea, technology, skill without even thinking about it).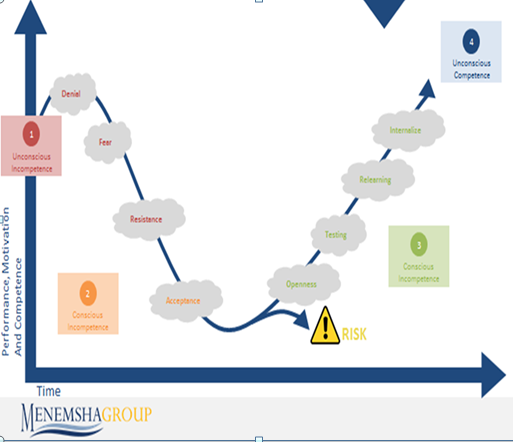 When introducing change (your new brilliant ideas), leaders need to have a keen understanding of where their users are at within this context and build their user adoption and change management plan accordingly. For more information on change management I suggest you read my post, Leading & Sustaining Transformation with Change Management.
What are you doing to get your users to adopt technology? Systems and processes? Best Practices? Let's start a conversation in the comments section below.

About Dan Fisher
Dan Fisher is founder and owner of Menemsha Group, a provider of sales enablement solutions dedicated to helping IT staffing firms improve win rates, shorten their sales cycle, and increase revenue per sales rep. Since launching Menemsha Group in 2008, Dan has consulted with over 200 IT staffing firms and has invested over 5000 hours coaching IT staffing sales reps. He's authored is his own proprietary sales methodology and has previously spoken at Staffing World, TechServe Alliance and Bullhorn Live 2012. Prior to launching Menemsha Group, Dan spent 16 years in the IT industry running local, regional and national sales teams. Dan worked for Kelly Services, Oracle Corporation and Alliance Consulting. Dan currently resides in Boston, Ma.