5 Tips for Improving Sales Effectiveness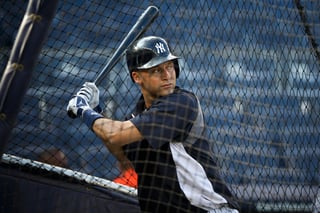 What is the #1 way to improve Sales effectiveness? It's the worst kept secret in the industry. Every sales person knows the answer. Every Sales Leader. Every Owner. Then why is it that people don't embrace it? Why is it that sales people resist it? That answer is well known as well.
The #1 way to improve individual and team performance in your sales department is the same thing that every professional sports team does to improve their performance when they get caught in a slump: Drill the basics! Practice the fundamentals!
Let's take a look at the areas to focus on:
Identify Your Target Market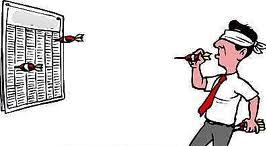 It is distressingly common when speaking with IT staffing sales reps (new and experienced) to discover that they don't have a plan when it comes to selecting what target accounts they call on. They expend enormous energy and time calling on accounts that aren't a strong match for their fulfilment team, their corporate goals, or their own sales strengths. The solution here is simple; take the time to determine what an "ideal" prospect is for you. What types of candidates does your fulfillment team specialize in or excel at finding? What type of company best matches your firm/s goals (industry/size/geography/etc.)? What are your strengths as a sales person (or those of your team)? Are you especially effective in the Finance space? Biotech? If you don't have a specialty you need one. But that is another story for another day. Do you have strong understanding of the SDLC or Project lifecycle? Take the time to answer these questions and build your target list around your answers. Play to YOUR strengths!
Strong Value Proposition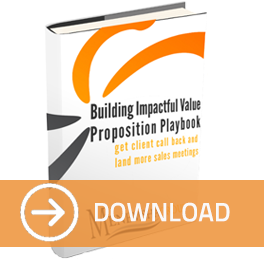 Does your introductory cold call sound anything like this: "Hello Mr. Prospect, my name is Jane Doe and I am with XYZ technical staffing and we specialize in contract, contract to hire, and permanent placement of IT professionals. I was calling to see if you had any needs right now….." If so, STOP! You sound like 95% of the staffing industry and you are on a fast track to nowhere. Take the time to build a real value proposition that differentiates you from your competitors. Something that adds value to the conversation by speaking to the needs of your prospects and that is unique to your firm. Ask yourself these questions:
What problems does your service solve?
What cost savings or revenue generating does your service create for the client?
What is the tangibale value from using your service?
Your answers to these questions will start to formulate your value proposition.
Cold Calling Mastery

Now that you've identified your target market and created an your compelling value unique value proposition to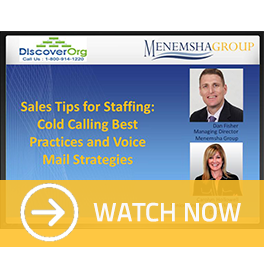 differentiate you from your competitors it's time to put them to work. The vast majority of cold calls that Dan and I hear cause objections. They build resistance. How do you avoid this? Create a script. Yes, you need a script. Practice it. Internalize it. Use it consistently. By using the same call script again and again you create a measurable event. You can quantify your results because you aren't "winging" the calls. By following a tried and true script you avoid the many pitfalls that trip up your competitors. You know what to say and when. For more information on cold calling, check out of our cold calling tips white paper.
Objection Handling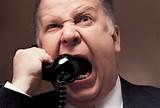 You know you are going to get objections and you probably even know many of the objections you're going to hear. But do you have objection rebuttals to overcome them? More importantly, do you have a methodology for dealing with them? Have you practiced your rebuttals for overcoming the common objection to the point where you can handle the objection in the heat of battle? Do you have multiple responses for the common objections that you KNOW you are going to encounter again and again? The answer to all of these questions should be YES! If it isn't, why isn't it YES?
Do you have a strategy for engaging new prospects? Do you have a plan on how you will qualify prospects and how you will build out organizational charts once you qualify the prospect? This is key. This is how you maximize your wallet share with an account and turn them from "one-sy two-sies" into multiple placement accounts that will propel you to the top of your firm's leader board. A few tips: Start your call plan by calling on the contacts that your firm has the best story to share. Call at different levels of the organization. Don't just focus on the technology managers; develop the business acumen to speak with business leaders outside of the technology departments (Marketing, Finance, Logistics, Warehousing, etc.).
Those are the basics. Stop looking for the magic dialogue. Stop looking for the secret sauce. Develop and hone these skills and you will have a strong 2015! If you are looking for more information on these topics check out our upcoming open Webinar series: New Account Account Development where we will cover these topics and more in great detail.

About Gerry Gadoury
Gerry is a fifteen year veteran of sales, sales management, and sales operations within the IT staffing and professional services industries. Gerry has designed and delivered IT sales training curriculum for multiple IT staffing firms and has experience working in all operational facets of the IT staffing and professional services industry including "hands-on" experience in sales, technical recruiting and branch management. Gerry brings invaluable experience in developing, delivering and reinforcing training programs and change management initiatives. Prior to Menemsha Group Gerry worked for Softworld Inc, Kelly IT Resources, GenTech, and the United States Marine Corps.