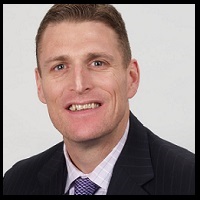 New Hire On-Boarding: Map the New Hire Journey and Sales Methodology
This blog is part three of a six part blog series that shares the steps to building and deploying a best in class new hire on-boarding and training program as presented (and including video) at Bullhorn Engage 2016. You can read part one here and part two here. In this third installation of this blog series I share how and why you need to map the new hire journey and build your sales methodology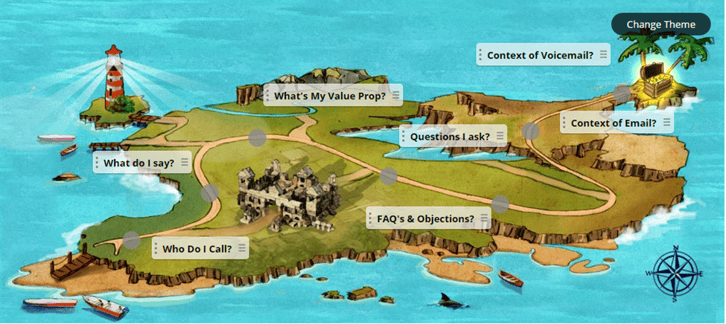 In my previous blog about new hire sales training and on-boarding I talked about the importance of mapping out the buyer journey including steps the buyer must complete in their purchasing process in order to engage a staffing firm and hire a consultant from you and your organization. To build a best in class new hire training program I suggest you also map out your sales methodology and the new hire journey. What is the new hire journey?
The new hire journey is twofold: it represents the internal touch points of a new hire and how they are influenced by different team members including fellow sales reps and recruiters, their manager, HR and executive leadership including the CEO. Be sure to design your new hire on-boarding program to incorporate each of these touch points and how each touch point can make the new hire experience more engaging and meaningful. Second, you need to identify the friction points in your new hire on-boarding orientation. The "friction points" are the most common areas where new hires get stuck once they "graduate" from their new hire training and transition to hitting the phones. You want to pay extra close attention to the first 4-6 weeks they hit phones. Let me explain.
By far the most common friction point we see new sales reps struggle with is knowing who to call, how to build a call list and what to say when they get a prospect on the phone. You might be saying to yourself, how can this even be possible? Well, it's pretty simple actually. The rep in all likelihood just went through a bunch of new hire training on the company background and history, company awards and accolodaes and CRM/ATS processes and procedures. As you can see from our illustration at the top, many staffing firms often fail to train their new sales reps on who their target market is, the persona of the buyers they will be calling on, and value proposition including a call plan and a script. These are the very, very basic building blocks of sales yet they're often left out of new hire training programs and thus create friction for the rep when they hit the phones. Before you leave tonight go ask each of your reps to show you their call list for tomorrow.
A second example is new sales reps handling frequently asked questions by prospects. What are the most frequently asked questions prospects ask of sales reps?
Who are you, what do you do?

Can you send me your information?

I don't have any needs
We have a vendors list or are you on the vendors list?
Time and time again we see sales reps, even those who have been with their company well over 12 months continue to struggle with answering these frequently asked questions. To counter all of this the manager of the new hire should very closely monitor the new hire's behaviors and actions as they transition from new hire orientation into the day to day responsibilities of the job. The manager needs to identify where his or her new hire is getting stuck and experiencing "friction" while on the job and then evaluate what if any training is provided to address those friction points in the new hire on-boarding program. This is essentially conducting a gap analysis to ensure your training program is designed for the real world challenges your new hires face. For example I remember going through new hire training years ago and very early in the orientation program I was asked to participate in training on employment law. I had no problem with the class but I did have a problem with the timing of the class. It did nothing to make me (or my reps who also had to go through it) more productive in ramping up their sales effort. The timing of the class had zero relevance to my success. Instead the class should have been offered months down the road.
One of the ways you can ensure your new hire training and on-boarding program continues to engage new hires and remain relevant is to seek out feedback including the ideas and opinions from your new hires. They can give you valuable feedback regarding what they found helpful and what they thought was missing from their new hire orientation that will enable you to improve the experience for your future new hires. Leading firms including many of the fastest growing firms out there have staff members whose primary role is to gather the thoughts and ideas from their new hires on their new hire training experience and assimilating into their new role and company. These companies also incorporate their executive leadership into the exercise which sends a strong message to the new hires that executive leadership values the feedback of their employees, even their new hires! This in turn plays a big role retaining employees because they feel comfortable and confident that they can speak openly with senior management.
Designing Your Sales Methodology
I have written a lot about sales methodology including the warning signs that you need a sales methodology. Research by Aberdeen Group shows that sales reps who follow a sales methodology hit quota 84% of the time where as firms who have no sales methodology only have 54% of their reps meeting quota. The choice (to me anyway) seems pretty simple and clear. You can read my blog to learn how the fastest growing IT staffing firms are getting their sales methodology. I also recently published this post on how I built the Menemsha Group sales methodology. And of course you can hire Menemsha Group to help you implement your sales methodology (yes, I'm shameless with the promo in my blog:)
For managers, creating or implementing a sales methodology establishes clear expectations on the sales behaviors you expect from your sales reps. For instance, there are many ways in which a rep can present a candidate to a client. How your reps prepare for and present the candidate to the client is your methodology. Most likely you have a rep or a few reps who get interviews 50% of the time when presenting a candidate to a client and you most likely have other reps who only get interviews scheduled 30% or less of the time when presenting candidates. A methodology will help all of your reps get to that 50% (or greater) because your sales methodology explicitly defines and describes how all sales reps are to present a candidate to a client. Your sales methodology defines and describes the specific behaviors you want and expect your sales reps to exhibit across every customer touch point of the buyer journey. Your sales methodology is your differentiator. Sales reps who have no sales methodology to follow sound like every other sales rep out there and that makes it tough for the client to see the difference between you and your competition. Implement a sales methodology and make it core to your new hire training and on-boarding orientation.

About Dan Fisher
Dan Fisher is founder and owner of Menemsha Group, a provider of sales enablement solutions dedicated to helping IT staffing firms improve win rates, shorten their sales cycle, and increase revenue per sales rep. Since launching Menemsha Group in 2008, Dan has consulted with over 200 IT staffing firms and has invested over 5000 hours coaching IT staffing sales reps. He's authored is his own proprietary sales methodology and has previously spoken at Staffing World, TechServe Alliance and Bullhorn Live 2012. Prior to launching Menemsha Group, Dan spent 16 years in the IT industry running local, regional and national sales teams. Dan worked for Kelly Services, Oracle Corporation and Alliance Consulting. Dan currently resides in Boston, Ma.