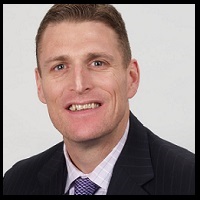 6 Ways Top Sales Leaders Create Sales Culture
The number # 1 job of any sales leader is to develop their people ensuring they maximize their potential and ultimately hit or exceed their sales quota. But how do they do it In today's competitive IT staffing market where sales rep's, recruiters and front line managers face intense pressure chasing increasingly aggressive sales quotas? What are the key characteristics of top performing sales teams and how do top performing sales leaders ensure their sales reps bring their "A" game day in and day out ?
Did you know;
2/3 of all sales reps fail to hit quota according to a study conducted by Aberdeen Group

Sales productivity is the #1 challenge for 65 percent of B2B organizations according to a study conducted by the Bridge Group

Sales reps spend about 50 full days away from core selling activities each year according to Domo
Today's top performing sales leaders know that culture is everything. Without culture you have nothing. Sales culture is important because the efficiency, effectiveness, and productivity of the sales force has a direct and significant impact on revenue attainment and profitability not to mention morale and employee retention.
According to research from the Harvard Business Review (HBR):
"High-performing sales cultures are characterized by an ability to align (gain clarity on vision, strategy, and shared employee behaviors), execute (move in the agreed-upon direction with minimal friction), and renew (continuously improve at a pace that exceeds competitors)". Collectively, these factors encompass 'organizational culture'."
In this blog post I'm going to share with you 6 ways top sales leaders create sales culture
1) Data-Driven Culture
Top performing sales managers create a culture based and driven heavily on sales metrics. Top sales managers also track the right metrics and then are able to gain actionable insights from that information. For example, if the sales leader doesn't have a clearly defined sales process with clearly defined stages than he or she will struggle to identify and diagnose the skills deficiencies with their sales team and therefore will not be able to provide the necessary coaching. Top performing sales leaders know this which is why they have a clearly defined sales process and provide training on how to execute their sales process.
Additionally, top performing companies use sales KPI's such as lead conversion rates, win rates, average deal size, sales cycle length, and deal response time to understand what factors impact successes, sales velocity and how to deliver the right content and messaging at the right time in order to move deals forward. Ask yourself, are you tracking these metrics?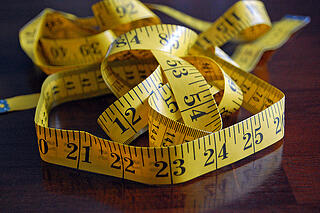 Before embarking on any sales metric mission, make sure you understand what you are measuring, why it's important, and how it affects sales strategy and processes. I could write an entire white paper on metrics (and perhaps I will at some point) but what is also really, really important is that the sales leader understands the interrelationship between the metrics they measure.
For example, measuring face to face meetings is a really important metric for most sales leaders in the IT staffing industry. But do you really understand the correlation between face to face meetings and getting a new job order from a new client? Is it face to face meetings or is it something else that drives new orders? Perhaps it is what is happening in those meetings? Or, perhaps it is something different altogether.
Second, if your data does reveal that face to face meetings truly do fill the top of the funnel with new opportunities than what lever must sales managers be pulling to drive more face to face meetings? Is it simply more phone calls or do we need to look deeper into the data?
Make sure you understand the correlation between the metrics you're tracking. Properly armed with this insight sales leaders can then drive the desired sales behaviors in their sales onboarding program.
2) Dedication to Ongoing Training
Only 55% of all companies selling B2B products and services have a formal sales training process. While there is no specific data that I can find on IT staffing firms, my experience tells me that less than 10% of all IT staffing firms under $100M in revenue have a formal sales training program (shadow training and CRM/ATS documentation is not a formal sales training program). However, studies show us that continuous training can yield up to 50% higher net revenue per rep and ongoing sales coaching can improve sales performance by 90% according to the CEB.
Whether your sales people realize it or not, they need training today more than even. Today's buyer is more educated than ever and today's sales cycle continues to grow more complex as additional stakeholders and influencers continue to play a role in the final decision. Sales reps need on-going training on:
the competitive landscape

service offerings

case studies

and their value proposition

and much more
Beyond that, they need to know what to say (and when to say it) based on the buyer type and stage of the sales cycle, and how to guide prospects through their purchasing process.
Yes, you read that correctly. Today's top performing sales reps know that in order to be successful in closing a deal they must sell beyond the submittal and even the verbal or written offer and lead their client through their purchasing process. Does your sales training program teach your reps how to execute in each of these key areas? If you want them to sell like a top performer then you need to inject your sales training program with these assets.
Lastly, notice the topic of this heading is "On-going" training. Training is not a one time event. Training doesn't end…ever. Did Derek Jeter stop going to practice after he won his first golden glove or his first world series ring? Of course not.
If you are not dedicated to continuously teaching your sales team and if your sales reps are not committed to ongoing education then you are certain to fall behind your competition. This is why we at Menemsha Group are always at the forefront of studying and researching not only what top performing sales organizations are doing to stay ahead of their competition but we are also continuously updating our training programs to stay in alignment with ever changing buyer behavior.
3) Create Healthy Competition
Gamification introduces a healthy level of competition to your sales team; it takes the concepts and addicting elements of games and applies them to real-world activities.
According to a study conducted by Salesforce, 71% of companies that implement gamification into their sales training program saw an 11 to 50% increase in sales performance, and 9 out of 10 companies reported that their gamification initiatives were successful. Research from Aberdeen Group revealed that 31% more first-year reps achieved quota when supported with game mechanics. If implemented correctly, gamification educates, influences, and rewards the desired sales behavior of a sales organization.
A couple of concepts that we incorporate into our gamification that you may want to consider include "Quests" and "Leveling up."
"Leveling Up" is typically a phrase that you might hear while playing a video game. The player has to accomplish a certain number of tasks before additional steps can be taken or before they can advance to the next level. The same can be applied to your new hire orientation. Set up a list of actionable goals that your employee must accomplish before other responsibilities can be given. For instance, you may want to have a new employee qualify at least ten prospects (convert 10 leads) before he or she can sit in on sales meetings. It's simple goals like these that will motivate your employees to keep pushing towards being more productive.
Utilizing gamification "quests" is another great way to improve new employee on boarding within your company. The idea behind quests is that they can be applied to any training subject, no matter what it is.
Take case studies for example. Instead of having an employee watch a two hour training video or read endless documentation, have your sales rep interview other workers about their top customers and their associated case studies then have the employee present his or her findings back as part of a sales presentation to teach them your company case studies. While you may think having your new employees watch videos or read through manuals will help understand the information, having them seek out the information is much more beneficial. It is also more enjoyable way to learn.
4) Set the Vision for Shared Goals
Everybody in the sales organization should share a common vision. Unfortunately a recent study conducted by HBR revealed that over half of B2B executives indicate their employees don't understand their company's strategy. Sales leaders must outline a consistent sales process and then set specific objectives around those activities. Companies that follow a defined workflow are 33 percent more likely to be high performers.
5) Create a Collaborative Environment
According to a Gallup Group study, 70% of salespeople feel disengaged from their work. And with more reps working remotely than ever before, your sales force may feel disconnected and be missing out on valuable feedback on performance, as well as the opportunity to learn from peers. Collaboration encourages sales teams to work with each other instead of against each other, leveraging best practices and increasing efficiency.
The 80/20 rule says that 20 percent of your sales reps are top performers meaning the other 80% are average and have a ton of room for improvement. Those trying to hit quota should look to top performers for guidance and work to turn best practices into habits.
We have deployed several strategies to help drive collaboration, share best practices by top performers and provide feedback and collaboration for all sales reps.
First, all reps are able to compare their sales training engagement scores including classes completed and report cards including badges with each other. We purposely make this data open and available for all to view. This way everyone knows where they stand and it creates healthy competition.
Second, after a sales rep completes role play, pitch test or addresses an objection (all role plays, pitch testing and objection handling exercises are audio and video recorded on our platform) we share the results. We also share the feedback, both positive feedback and the constructive feedback. Again, this lets all sales reps know where they stand with their sales coach (manager) and how they stack up against their peers including top performers. This again drives support and encouragement for each other not an "us" vs. "them" mentality. The results are the reps are more engaged, sales effectiveness and sales performance increases as does morale and retention.
6) Provide Access to the Right Tools
Invest in the resources to make your sales reps successful and help them do their job efficiently and effectively. Optimized sales performance often comes down to streamlining workflow and eliminating superfluous tasks. These tools can have a major impact on reducing the daily 'noise' for sales reps and can make individual sales contributors significantly more productive.
To learn how to build a coaching culture, download our eBook, How to Create a Culture of Accountability Through Coaching and Empowerment