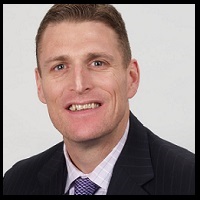 How and Why You Need Customer Verifiable Outcomes in Your Sales Process
By definition, a process is a systematic series of repeatable actions or steps intended to achieve a result. When followed, these steps lead to predictable and expected outcomes. A sales process allows salespeople and sales managers to identify, qualify, diagnose,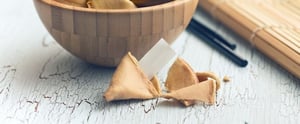 and measure opportunities and then determine the next step in the sales process. It also enables sales managers to quickly and easily identify bottlenecks and produce an accurate sales revenue forecast.
In this blog post I'm going to share with you how and why you need customer driven verifiable outcomes in your sales process.
Sales Process Lifecycle Stages Using Verifiable Outcomes
Sales process lifecycle stages are designed to help you organize your opportunities based on where the seller and the buyer reside within the sales process. A verifiable outcome is an observable, verifiable fact that proves that the seller has successfully completed a step in the sales process. Think of verifiable outcomes as stage specific exit criteria; they tell the salesperson they have successfully completed a step in the sales process and are now ready to move to the next stage of the sales process.
There are two two types of verifiable outcomes; Sales Driven Verifiable Outcomes, and Customer Driven Verifiable Outcomes.
Sales driven verifiable outcomes are based on observable and verifiable tasks, activities and/or artifacts that the salesperson completes or produces. This is most common in the staffing industry. Examples include:
Sent proposal

Sent MSA

Candidate submitted

Left voice mail

Sent email
Customer driven verifiable outcomes are based on observable and verifiable tasks, activities and artifacts that the customer completes and/or produces. For example, the first step to your sales process may be "Deal Identified." The customer driven verifiable outcome that proves whether or not the salesperson has successfully completed the Deal Identified stage might be:
The customer verbally shared their pain points or problem(s) to be solved

The customer verbally shared their level of commitment and interest in taking action to solve the problem(s)

The customer verbally indicated to the salesperson that they want the salesperson's help and that their offering could be the right solution to solving their problem(s)
In this case we refer to these verifiable outcome as a customer driven verifiable outcomes because it is the customer who produces the verifiable outcome by verbally sharing this information with the salesperson. Other staffing industry specific examples include:
Agreed to interview time slots

Signed our MSA

Interview feedback
With a buyer aligned sales process, each stage of the sales process is aligned with how your customers buy. This means you will rely on customer driven verifiable outcomes for telling you, the seller, whether or not you and your buyer have successfully completed each step of the sales process.
One of the biggest benefits of having customer driven verifiable outcomes is that it keeps sellers aligned with their buyers regarding the things they must do in order to buy from them. The application of customer driven verifiable outcomes allows sellers to test whether or not the customer is moving along with the seller in the process because customer driven verifiable outcomes are observable, verifiable facts that proves that customer is moving along and executing the steps in their buying process. An example of this might be signing your NDA, agreeing to a discovery meeting or committing to candidate interview times.
Without applying verifiable outcomes, sales professionals would be stuck with relying on gut instinct which leads to making incorrect assumptions, lost opportunities and an inaccurate sales forecast.
If you want to improve sales performance, download the free eBook titled "The Definitive Guide to Building a Buyer Aligned Sales Process."
About Dan Fisher
I'm Dan Fisher, founder of Menemsha Group. Over 400 IT staffing firms including thousands of sales reps and recruiters apply my sales methodology including my scripts, playbooks, job aids, tools and templates, all of which is consumed from our SaaS based sales enablement platform and our mobile application. I've coached and mentored hundreds of sales leaders, business owners and CEO's, and I have spoken at a variety of industry events including Staffing World, Bullhorn Engage, TechServe Alliance, Bullhorn Live, Massachusetts Staffing Association, and National Association of Personnel Services. Since 2008 I've helped IT staffing organizations quickly ramp up new hires, slash the time it takes to get new reps to open new accounts and meet quota, get more high-quality meetings with key decision makers and help leaders build a scalable sales organization. My training and coaching programs are engaging and highly interactive and are known to challenge sellers to rethink how they approach selling. Ultimately, I help sellers increase productivity, accelerate the buying process & win more deals.