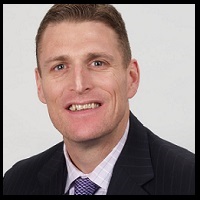 Sales Onboarding 101, The What, Why and How
Sales onboarding is the process in which organizations apply to integrate new sales reps into their organization and help them gain the skills, knowledge and behaviors required to perform and meet and sales quota.
Despite the fact that new sales job continue to outpace most other job categories, simply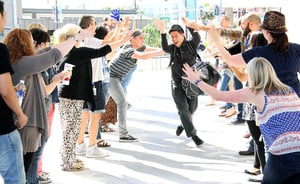 adding sales staff will not enable staffing companies to achieve their financial goals. In fact, Training Industry Magazine finds that it takes over a year, 381 days to be exact, for a new sales rep to reach the "same performance level as tenured sales reps."
In today's competitive market, companies simply can't wait that long to get sales reps ramped up. This is where a strong sales onboarding program comes in.
In this blog post, sales onboarding 101, the what, why and how, I'm going to share with you what sales onboarding is, why it plays a key role in the growth of your organization and the basic steps for how to structure your sales onboarding program.
What is Sales Onboarding?
As I mentioned previously, sales onboarding is the process of ensuring new sales hires will be successful in an organization. Sales onboarding focuses on helping new sellers gain the skills, knowledge, behaviors and habits they need to achieve sales quota in the most effective way possible.
The general misconception about sales onboarding is that it is a boot camp that generally lasts between a few days and a few weeks. This is not true.
A strong sales onboarding doesn't end at boot camp. In fact, research shows that most new sales reps get overwhelmed with information overload in just a day or two. They forget as much as 80% of what was taught in a one day training event or sales boot camp when they don't receive ongoing reinforcement.
The best sales onboarding programs include a combination of online sales training and instructor-led classroom training and they last between 90 and 180 days. Yes, 90 to 180 days. The misconception about the duration of sales onboarding stems from the fact that sales managers and business leaders significantly underestimate the learning curve involved for a new sales hire to develop the skills, knowledge and behaviors to achieve quota. It simply takes that long for a new seller to become unconsciously competent and "conversation ready."
But, organizations who deploy structured sales onboarding program with consistent reinforcement can reduce ramp time by 20-50%. This translates to new sales reps "paying for their seat sooner," increase in sales quota attainment and ultimately hitting your revenue goal.
Why Sales Onboarding is Important
Retention
Sales onboarding is your sales new hire's first experiences with your company and you only get one chance to make a first impression. Research shows that 69 percent of employees are more likely to stay with a company for three years if they experienced great sales onboarding.
We all know how difficult it is to find sales talent, let alone sales superstars. In fact, recruiting and hiring sales superstars is not a scalable and repeatable strategy because they're just aren't enough of them. Given the challenges and costs associated with hiring qualified sales talent, it's key that organizations get off on the right foot with their sales new hires.
Sales New Hire Ramp Up Time, Time to Quota Attainment
For most staffing companies, their sales onboarding programs consists of nothing more than a one day or a multi-day sales training boot camp. This typically includes dry and boring, full-day immersion sessions followed by a day or week of shadowing another sales rep while they sell. The question is, how is this working?
Let me ask you this, what did you have for lunch two days? Can you even recall? My point is intense boot camps have little impact because it is information overload for the new sales hire. There is simply too much information to retain in too short of time.
The most effective sales onboarding programs expose new sellers to training material via video training including microlearning. Video training and microlearning drive learner retention. And the best sales onboarding programs incorporate mobile learning to make training content available to learners anytime, anywhere. Mobile learning allows your new sales hires to go back and get a refresher on any content whenever they need it.
Sales Results
A CSO Insights' Sales Enablement Optimization study found that sales onboarding can improve sales win rates by 14 percent or downgrade them by 9 percent, depending on their effectiveness.
By integrating online sales training into your sales onboarding not only do you save time and reduce costs, but you create social learning opportunities for your sales new hires which will also drive employee retention.
Simply hiring more salespeople won't get you to the winners circle. You need an effective sales onboarding program to ramp your sales reps up until they're "conversation ready."
How To Build, Structure Your Sales Onboarding Program
I recommend you organize your sales onboarding including your sales training content into the following buckets.
Knowledge Training: What knowledge must a sales rep possess about their buyer personas? Your target market? Industry trends and best practices? Pricing & rates? Competition? Market or industry trends?

Messaging Training: What are the stories your sales reps will be sharing? What is their value proposition? What customer success stories do they have to share? What questions do they ask? What questions should they be asking? What are their talk tracks and rebuttals to common objections?
Process Training: What "things" does the sales rep do? What steps must they execute and complete in your sales process? What "things" must a client do in order to buy your
service? How does all of this connect with your messaging?
Once you've identified all the knowledge, messaging and process competencies required for success you will want to determine what your salespeople "need to know" today versus what can be learned later. This sorting process enables you to create a timeline for learning and sales onboarding. More importantly it will highlight what a new salesperson needs to learn today vs. down the road.
Download your personal copy of the eBook about accelerating new hire onboarding and learn how can you break this vicious cycle and onboard recruiters and salespeople in a way that actually works?