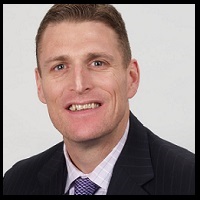 15 Interesting, Surprising and Insightful Sales Statistics
Having now written several hundred blogs on a variety of topics, I decided to aggregate some of the more interesting and surprising sales statistics I've churned up over the years. I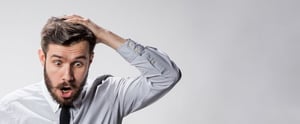 share them with you in hopes they may inspire you to improve the way in which you sell. The topics include cold calling, sales process, sales training, sales methodology and much more. Enjoy!
Here I share with you, 15 interesting, surprising and insightful sales statistics,
Over 90% of Client Interactions Are Over the Phone!
Takeaway: Everyone in the staffing industry makes a big stink over face to face meetings and experts argue that "cold calling is dead," but the reality is the telephone is where the action is. I have met some amazing sales people over the years and the best ones are ALWAYS on the phone. Their headset is practically attached to their ear. Top performing sales people log 3-4 hours of daily call time, every day. How much time do you spend on the phone with your prospects and customers? How can you challenge yourself to increase your call time?
It Takes Eight or More Call Attempts Before Reaching a New Prospect (Decision Maker)
Takeaway: Prospecting is demanding work. It requires some serious discipline and a healthy dose of persistence and fortitude. Don't get frustrated and give up on a prospect. Push yourself. And don't forget, 80% of sales people give up trying to reach a prospect after their SECOND attempt.
The Best Time to Cold Call is Before 9:00 am and After 4:00 pm. Thursday is the Best Day to Prospect.
Takeaway: If you call before 9:00 am and after 4:00 pm you're going to have a much higher success rate with reaching decision makers. Why? Corporate decision makers are in meetings all day. Corporate decision makers also work 55+ hours a week. If you want to increase your call time and your sales pipeline, call early in the morning and late in the day (and into the evening hours). Calling during lunch hours is a fallacy.
Today's Corporate Buyer Has Completed 57% of their Buyer Journey Before Engaging a Sales Rep
Takeaway: Decision makers no longer need sales people to educate them on their products and services. This data is readily available through the internet including your LinkedIn profile and company web site. Instead, sales reps need to sell the way their buyers buy. Sales professionals today must educate their clients and prospects by providing them with relevant data and insight based on the stage of their buying journey.
Only 19% (of the more than 400 US-based IT and Executive Buyers Surveyed) Believe Their Time Spent with Sales People is Valuable and Meets Their Expectations
Takeaway: Think about how difficult it is to secure a meeting with a corporate decision maker. Now ask yourself this, do you spend more time or less preparing for those meetings as you do trying to schedule them? To ensure your meetings live up to expectations and create a memorable experience for your customer, be sure to take the time to properly prepare for your sales meetings. Just as importantly, do you understand the persona of the buyers you're meeting with?
Sales Reps Who Consistently Follow a Sales Methodology Achieve Quota 92% of the Time. Sales Reps Who Follow No Sales Methodology Miss Their Quota by Over 50%.
Takeaway: Define the action items that your sales reps must complete in order to compel the client to move forward in the sales process then define the specific behaviors that describe how they are to execute it. To learn more about sales methodology, download my free eBook, Sales Methodology 101 for Staffing Firms, Your Six Big Questions Answered. You can also learn more about how I built the Menemsha sales methodology.
Sales Organizations with a Dynamic and Predictable Sales Process Win Over 50% of Their Forecasted Deals. Those Who Sell "Ad Hoc" only Close 40% of their Forecasted Deals.
Takeaway: First, does your organization currently forecast sales? If the answer is no than that it is likely your sales process is chaotic. All other things being equal, management and adherence to a rigorous sales process yields 10% more output from a sales force. To learn more, download my free eBook, The Sales Leaders Guide to Assessing Sales Process Effectiveness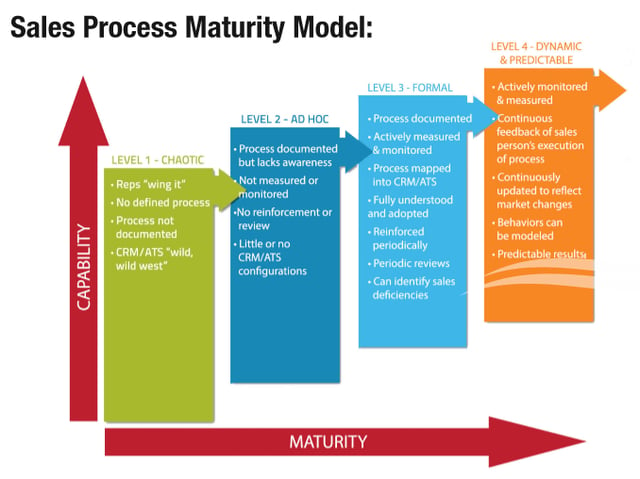 Over 90% of surveyed Customers Say They Would Give Referrals but Only 11% of Sales Reps Ask for Referrals
Takeaway: This one is simple. Start asking for referrals! Don't miss out on this huge opportunity. After all, this is why you work so hard servicing your customers.
According to Topgrading for Sales, the Average Cost for a Failed Ramp Up (new hire) is Six Times the Base Salary, But the Average Company Only Spends $1,500.00 Per Year on Sales Training
Takeaway: People truly are your greatest asset and training them is key to success. If you never invest in your sales people you will never have a top performing sales team.
The Average Sales Reps Stays with Their Company For Only 16 months, Yet Effectively Onboarding New Sales Reps to the Productively level of a Tenured Rep Takes 381 Days
Takeaway: Organizations of all sizes and industries waste millions of dollars every year due to ineffective onboarding. To counter this challenge consider you need to make you nail the first 30 days of onboarding. We've been able to help our customers reduce new hire ramp up time by passing along the benefits of online training. Our video based sales training program incorporates gamification which improves learner engagement and ultimately shortens ramp up time and drive behavioral adoption.
Decision By Consensus: In Today's B2B Sales World There Are Typically Seven Stakeholders Involved in Making The Final Purchasing Decision
Takeaway: Hiring managers tend to make decisions when they have complete consensus and buy-in from their team because project members are the people implementing the solutions and working with your consultants. To mitigate risk and ensure success, hiring managers need to get full buy-in and commitment from their team members to ensure the project including your people (consultants) are successful. During the qualification stage, it is critical that sales people uncover all the decision makers involved including gatekeepers, influencers, business buyers, technical buyers, etc., and the role each plays in the decision making process.
93% of All Prospects Do Not Have a Pre-Defined, Budget Approved Job Order. They Don't Have an Immediate Need.
Key Takeaway: Knowing that less than 10% of the prospects you call on are not actively seeking to hire a new consultant or employee, what will you talk to them about? This is one of the reasons why call planning is so critical and why sellers must adopt a consultative sales approach to generate meaningful sales conversations.
It Takes Sales People an Average of Seven to Twelve Interactions with a New Prospect Before Generating the First Sales Opportunity
Key Takeaway: Make sure you have a well thought out lead nurturing program where you build value into every client interaction.
40% of Sales People Never Follow up With a Prospect And Only 10% of Sales People Make More Than Three Connects With a Prospect Before Giving Up.
Takeaway: 80% of sales are not made until between the fifth and twelfth contact. Adopt a long term outlook and learn to properly manage your expectations. Remember, you're trying to build long term relationships and that takes time.
It Takes 381 Days to Get a New Sales Rep To Sell at the Same Proficiency Level as a Tenured Rep
Takeaway: "Water through the firehouse" training doesn't work. To accelerate time to productivity with your new hires build a regimented, milestone based onboarding program. Be sure to invest the proper time to actively coach and develop your people.