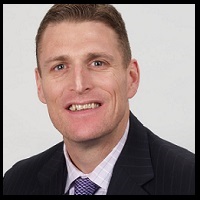 How We Built a Sales Methodology Just to Help IT Staffing Firms Grow

There are dozens of different sales methodologies out there. Many however are "one-size-fits-all." They're not customized for the product or service you sell or the industry you sell to — not to mention your ideal buyer personas and the buyer's journey.
Most of the sales methodologies out there also only focus on one specific stage of the sales cycle. Take SPIN Selling for example. SPIN selling is focused entirely on the use of questions to uncover "pains" and the consequences of those "pains" not being resolved.
The Challenger Sale, on the other hand, focuses on educating the prospect through so-called "commercial teachings."
Both the Challenger Sale and SPIN Selling are excellent sales methodologies. But the reality is, they don't account for the full end-to-end sales cycle, including all the steps your customer must complete to hire consultants or outsource a project to your IT staffing firm.
In the staffing world, there are several training options but none of them truly deliver a full, end to end sales sales methodology. They're mostly just a set of independent topics that fail to include a sales methodology built around the buyer's journey and qualification criteria. These training events are usually put together by former recruiters who once ran a desk and now teach other recruiters the tactics that made them successful. The focus is on recruiting, not sales.
But it's sales — or the lack thereof — that is holding your IT staffing firm back . You know there is a huge opportunity to make money and grow your business, but you can't seem to get your piece of it:
Your firm has plateaued, relying on one or two reps and one or two accounts for most of your revenue.

Performance is wildly inconsistent from rep to rep, branch to branch.

It takes forever to onboard new reps — if they can get up to speed and pay for their seats at all.
Having consulted with hundreds of staffing firms , I've learned that most firms are in the same boat as yours. So I set out to build a sales methodology specifically for IT staffing firms, one that could be used by anyone selling IT staffing services in a customer facing role — rookie or veteran — who wants to demonstrate value to their customers.
What Makes Me So Qualified to Create a Sales Methodology for IT Staffing?
I don't claim to have all the answers. But I do have a ton of experience with both failure and success. And I have been fortunate enough to work with some insanely talented sales professionals and over the years. So what I do know, I've learned from experience, not flashes of inspiration.
The truth is, as the owner or the VP of sales for an IT staffing firm, your perspective is going to be somewhat limited compared with someone like myself who has have worked with over 400 IT staffing firms and trained thousands of sales reps and recruiters.
What Are Some Highlights of the Menemsha Group Sales Methodology?
Our sales methodology is rooted in the philosophy that sellers must understand how and why customers buy. This enables sellers to remain in alignment with the buyer because their selling activities focus exclusively on helping the customer execute their buying process rather than making a sales pitch. The result is, sellers of our sales methodology experience far less friction and objections than sellers who don't subscribe to our sales methodology. The Menemsha Group sales methodology focuses empowering sellers to add value for the customer by offering ideas and sharing insights, not about the product or service in question, but about larger business problems, new ideas, and how the customer can achieve their goals. For an IT staffing sales team, it provides genuine skill development in a variety of areas, along with a platform for making permanent changes in sales behaviors .
The Menemsha Group sales methodology accounts for the following:
Lead qualification

Lead nurturing

Running face to face sales meetings

Insight Selling

Discovery questions for uncovering latent pain vs. admitted Pain

Building buyer persona specific value propositions

Objection handling

Opportunity qualification and management

Account planning and development

Sales performance management (Sales metrics)
How Can I Learn More About the Menemsha Group Sales Methodology for IT Staffing?
For an expanded explanation of the Menemsha Group sales methodology elements listed above (and more), follow the link for a free copy of our ebook, "Sales Training That Sticks" and Why Menemsha Group's Prospecting & New Account Development Methodology Reigns Supreme.
If you're looking for more general information about sales methodology and how one can help you grow your IT staffing firm, read my other recent ebook, "Sales Methodology 101 for IT Staffing Firms: Your 6 Big Questions Answered. "
About Dan Fisher
I'm Dan Fisher, founder of Menemsha Group. Over 400 IT staffing firms including thousands of sales reps and recruiters apply my sales methodology including my scripts, playbooks, job aids, tools and templates, all of which is consumed from our SaaS based sales enablement platform and our mobile application. I've coached and mentored hundreds of sales leaders, business owners and CEO's, and I have spoken at a variety of industry events including Staffing World, Bullhorn Engage, TechServe Alliance, Bullhorn Live, Massachusetts Staffing Association, and National Association of Personnel Services. Since 2008 I've helped IT staffing organizations quickly ramp up new hires, slash the time it takes to get new reps to open new accounts and meet quota, get more high-quality meetings with key decision makers and help leaders build a scalable sales organization. My training and coaching programs are engaging and highly interactive and are known to challenge sellers to rethink how they approach selling. Ultimately, I help sellers increase productivity, accelerate the buying process & win more deals.