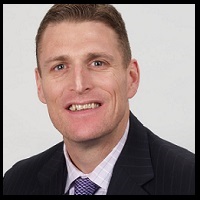 Sales Onboarding Nailing the First 30 Days
Many sales leaders think of sales onboarding as an additional cost that chips away at their profitability. The reality is, faster sales onboarding is your quickest and lowest hanging fruit for generating revenue. Yes, it can be time and labor intensive, but sales onboarding is a revenue generating activity just like sales prospecting and should be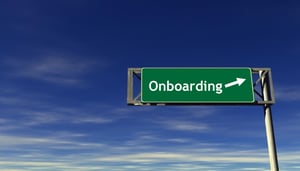 treated as such. Here is why. Your sales new hires are the "X Factor." The reality is you have no idea what kind of performance you're going to get from your new hires once they start. But it doesn't have to be that way, if you know how to structure the first thirty days of sales onboarding.
In this blog I share with you Sales Onboarding How to Nail the First Thirty Days.
The Goal of the First Thirty Days of Sales Onboarding
The goal for any sales new hire going through IT staffing sales training should be to execute a meaningful sales conversation within their first thirty days, not six months. What exactly constitutes a meaningful conversation? Consider the following:
Seller can easily and smoothly introduce him/herself and quickly demonstrate credibility

Seller can position themselves as a knowledgeable resource of highly relevant and valuable information (to the buyer)

Within the flow and context of the conversation, the seller can ask key qualifying questions to learn more about how the buyer buys
To accomplish this a few things need to happen.
Week One, Your Ideal Buyers, How & Why They Buy
Your first week of sales onboarding should focus on educating your salespeople on who your ideal target buyers are and how they buy IT staffing services. To do this, I suggest your sales onboarding begin by teaching your salespeople who your ideal target buyer personas are and how understanding buyer personas drive consultative selling. You will also want to teach your sales new hires the buyer's journey and how buyers evaluate IT staffing firms and buy your services. By focusing first on educating your sales new hires on your ideal buyers including what is important to them, how they are measured and evaluated, the challenges they face and how they buy IT staffing services, your salespeople will be ready to engage prospects in dialogue relevant to the buyer and avoid going into sales pitch mode.
Week Two, Target Market & Building a Sales Prospect List
Your second week of sales onboarding should focus on educating your salespeople on your sales strategy including your target market. For example, do you want your sales new hires selling into MSP or VMS accounts or do you want them to sell in to the middle market? Do you want them to become a secondary supplier for large VMS accounts? Are there specific industries you want them to focus on or avoid? Does your recruiting team struggle to deliver software engineers or mobile developers? The point is, you need to provide a very clear and specific target for which accounts your salespeople should focus on so that they can build a sales prospect list that focuses on calling the right accounts. Once you teach them what your target market is you need to ask them to build a sales prospect list and then you need to inspect that list. Finally, you will need to make sure their sales prospect list is big enough to hit their sales quota. You should assume they will only convert 25% of prospects into paying customers.
Week Three, Understanding Your Value Proposition
Your third week of sales onboarding should focus on educating your salespeople on your value propositions. Keep in mind that you're most likely asking your salespeople to call on many different types of buyers, AKA, IT hiring managers. Most likely you want them to call on Managers, Directors and even VP's. Chances are you also want them to call into different groups within an IT department such as Application Development, Infrastructure, Data Management and Cloud Computing among others. For each different buyer persona you expect your salespeople to call, you will need to give them a relevant value proposition. You can't expect buyers to take calls let alone engage in meaningful conversations if your salespeople don't have a relevant value proposition. Your value proposition for the VP of Application Development is not going to be the same value proposition your salesperson needs for when they call the Manager of Data Analytics. During this week you need to focus on educating your salespeople on your different value propositions and how to incorporate them into the course of a customer conversation. This is critical step and usually requires hours of practice and role play for salespeople to get comfortable sharing relevant customer success stories.
Week Four, Call Planning and Nailing the Delivery of Your Message
Week four of your sales onboarding is where it all comes together. During this week your focus is on teaching your salespeople how to pull all of this information together into a sales call plan to deliver a concise and polished message. This includes working on key messaging including:
What your salespeople will say to introduce themselves

What your salespeople will say to set expectations for the phone call (reason why they're calling)

What your salespeople will say to demonstrate credibility

When and how they will introduce a relevant value proposition

Questions they will ask

Rebuttals to blow-offs

When and how they will ask for an appointment
As you can see, there is a lot for a new salesperson to learn. But remember, we're only focusing on the first thirty days of sales onboarding. The most common mistake organizations make with sales onboarding is underestimating the learning curve for new hires. By breaking your sales onboarding down into smaller, bite size training components and structuring your sales onboarding in the sequence described, I assure you that you will see quicker results with your sales new hires.
Download your personal copy of the eBook about accelerating new hire onboarding and learn how can you break this vicious cycle and onboard recruiters and salespeople in a way that actually works?