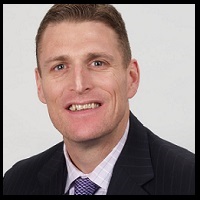 How to Prepare for and Open the Sales Discovery Call
In most instances, the sales discovery call is the first real conversation with the prospect, and often the most important conversation. I would argue that the sales discovery call actually sets the tone for the entire client relationship. Why? The discovery call is "make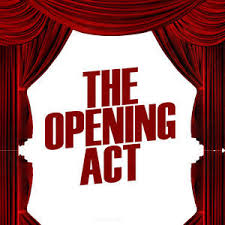 or break time" for the sales rep because he or she will either pigeon hole themselves in the commodity bucket or they will establish themselves as an authoritative thought leader who brings credibility and adds value to the conversation. The real key is to applying and mastering a consultative sales approach. Not only that, have you ever actually seen the calendar of a corporate decision maker? It looks something like the calendar below. When you you get on the calendar of a corporate decision maker (hiring manager), you sure as heck better bring your A game and nail the discovery call.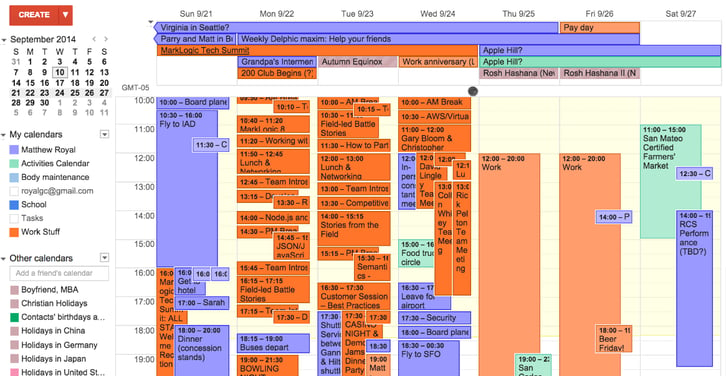 What is the Sales Discovery Call?
You could think of the discovery call much like going on a first date (and I would argue first dates are pretty important:). It's all about getting to know each other to figure out what you have in common, to discover each other's likes and dislikes, background, and hobbies. A sales discovery call is important for salespeople because it's their opportunity to gain a deeper understanding of their prospect's "current state" or current situation and their desired future state and what it is they're trying to accomplish and why.
The salesperson also wants to discover what business issues are preventing the prospect from achieving their goals and arriving at their desired future state. From the customer's perspective, they want to get to know you and your company and understand how you partner with your customers to help them solve their problems. They of course want to get an idea of what your expertise is and what sorts of problems you can help them solve. Most importantly, they want-rather they need-to be assured that you understand their business, their challenges and their goals. As I mentioned, there is often a lot riding on the sales discovery call. Notice I DIDN'T say the customer wants to hear a sales pitch on your service offerings? What the customer is looking to discover about you and your firm is different than hearing a sales pitch.
Before I go any further I do want to make a quick clarification. The sales discovery call is not interrogating your prospect with the following questions:
Tell me about your staffing needs?

What type of people do you hire?

What skills do you look for?

Tell me about your technology stack?

When and how often do you hire?

Tell me about your culture?

What are your office hours?

Tell me about your benefits?

When will you have needs?
Asking discovery sales probing questions is part of the discovery call (as we will explore) and I have some tips for asking sales probing questions, but these are questions customers would expect of first year sales reps during their first year out of college. As you will see in part 2 of this blog post, the sales discovery call is a business conversation.
Why the Sales Discovery Call is So Important
Aside from the reasons that I previously mentioned, the sales discovery call is critically important for IT staffing sales professionals because it's their opportunity to set themselves apart from their competition. Remember, in a commoditized industry where suppliers are plentiful, the sales person and how he or she sells is the differentiator. The sales discovery call is the sales person's stage to perform and distinguish her or himself. So how do we do that? For starters, we toss out our company brochures and swag such as mugs and pens and we also toss out the questions mentioned above. Instead we need to focus on creating a memorable customer experience. In fact, we want to create an experience that is so good you could actually invoice your client for your time spent with them. That may sound far-fetch but stay with me, and don't be afraid to think BIG!
How to Prepare for the Discovery Call
You should be spending twice the amount of time preparing for your sales discovery call as you do running the actual call itself. So for a 1 hour sales discovery call or meeting you should spend 2 hours preparing. If you're spending little time preparing it is likely because you're asking similar questions to the ones listed above and seeking out a transaction (job order). That doesn't require much preparation but it also doesn't differentiate you from your competition. To walk into a sales discovery meeting prepared and ready to deliver a memorable customer experience you will need to understand the following:
How is the company doing overall? Growing? Divesting?

How does your customer make money?

What parts of their business are growing the fastest and why? Which parts are struggling and why?

Who are their top customers? Top competitors?

What is their high level strategy?

What are the current industry trends taking place (in their industry)?

How do they currently handle their IT projects/staffing/product development?

What sort of business problems might they be facing based on their current situation?
Hopefully you can see just by the way we prepare for the sales discovery call that this conversation is going to be far different from your typical,"needs analysis" approach.
How to Open the Discovery Call and Get Down to Business
After you've spent a couple of minutes establishing rapport with your prospect and you have checked and confirmed their goals and expectations for the meeting, you want to get down to business by sharing a relevant story. Remember, your prospect wants to learn how you work with other, similar customers and how you help them solve their problems. Sharing a relevant customer success story that articulates how you help others like your prospect is a great way to make this transition. To do this you will need to have built a value proposition.
You might say something like the following:
"Mr. customer, in my research on your organization I understand one of the goals you are pursuing is <insert goal> and some of the challenges you're facing include <insert challenges>. From what I understand, your situation is very similar to the one we encountered when working with <insert client name>. We were able to help them achieve <share you customer success story>."
If you don't have any relevant customer success stories or a value proposition than you will want make the transition by sharing information that is relevant and of high value to your prospect. You can reference industry trends or customer benchmarks to position yourself as a thought leader, build credibility and generate interest. Just make sure the information and data you share ties back into problems you can solve for the customer. You might say something like the following.
"One of the trends we have been seeing with our customers is <fill in the challenge your customers are having who are similar to this prospect>. Then say "How are you going about addressing these challenges?"
This approach not only establishes credibility but it positions you as a thought leader which establishes the framework and expectations that you will have a peer-to-peer relationship with your prospect and not be perceived as a commodity supplier where the prospect talks down to you.
Using an opening like this allows you to accomplish two things: First, your adding value to the conversation because now your prospect is getting something of value from your discussion. Second, you have now earned the right (because you shared something of value to them) to ask them your discovery questions to gain a deeper understanding of their business including their current state, desired future state and the roadblocks that stand in their way. Now you're ready to structure and sequence your sales discovery questions.