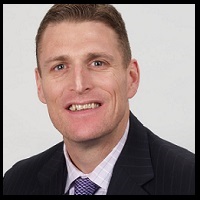 Replace "Checking in" With These Three Sales Follow Up Tactics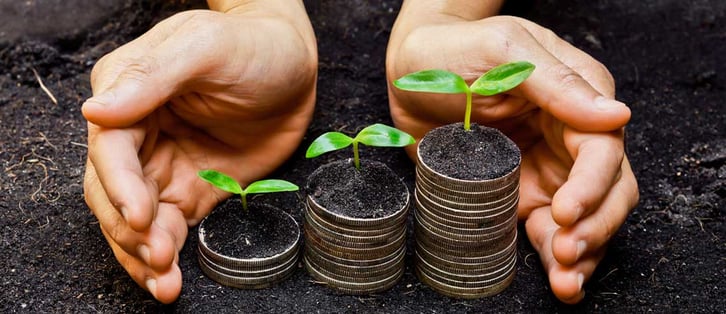 For those of you who know me and/or have been through our training know how I feel about telling prospects "I'm just checking in." When sales people open conversations or leave voice mail messages like this their customers and prospects quickly delete them. Why? Not only is there no value for them to call back (or engage in a conversation) but they don't even have a reason to call back. This message makes it very quick and easy for prospects to give the quick brush off. But I know as a sales professional and as a sales trainer that most IT staffing sales professionals struggle with sales follow up. To keep the momentum and sales process moving forward sales professionals must always be adding value with every client interaction. The question is, how?
Here are three sales follow up tactics to keep your prospects and associated opportunities moving forward.
Emphasize Your Value
Your prospects are not going take action and work with you based on how much they like you, your rates, your process or you pitching the best candidate. They will only take action when they believe you can impact their business. You need to remind them that you are here to help them impact their business, not simply make placements.
For example, instead of saying "Mr. customer, I have an awesome mobile developer available with seven years of iOS and Android experience using HTML 5 and CSS." Instead you might say, "Mr. customer, I've been thinking more about our previous conversations and how we can help you get your new product to market faster and ultimately increase sales revenues. I thought you might be interested in speaking with Jim Smith, one of our mobile engineers. Jim recently helped another client when they were trying to overcome the same challenges you face. He helped the customer deliver the product under budget. When do you have a moment for a quick conversation?"
Even if the client declines under this scenario you are still coming from a place where you are offering to add value vs. making a pitch. See the difference?
Value Propositions & Case Studies
Speaking of emphasizing your value, you have customer case studies and value propositions to reference when prospecting right? If the answer is no then you need to start developing a value proposition ASAP. You can't expect to have success with your new account acquisition campaign without a value proposition.
Today's buyer wants to hear from sales people who are going to share ideas with them on how to run their department, projects or teams more efficiently and effectively. This means you need to understand how your consultants are impacting your customer's business. If I were to ask you "why do your customers work with you and your firm?" and you responded "because we get them great candidates." I would tell you that is not good enough. You need to get into the details. You have to be able to speak to the specifics. If you want your prospect to stop working with your competitor and start working with you than you will need to be able to do this.
Instead of calling your customers and prospects and saying "I'm checking in," you could be saying this: "Ms. Customer, I've been thinking a lot more about your upcoming project and the challenges it presents for you and your team. I thought you might be interested in what we did to help ABC company when they were confronted with with the same challenge. Do you have a few minutes for a quick conversation?"
Position Yourself as the Authoritative Expert Through Continuing Education
You don't know this but many of your prospects are probably on the fence right now about whether or not they want to work with you and your company. But they won't tell you this. To push them over the top position yourself as the authoritative expert by educating them on trends and topics that are near and dear to their heart. You might say: "Jim, I've given our past conversation some thought and what you shared with me regarding the upcoming transition and your plans for the future. I came across this article (or I watched this webinar, or I have a consultant who led another customer through the same transition) that I think you might find helpful. What do you say we get together so I can fill you in and share a few ideas?"
Notice in all three of these examples we are offering the customer something of value. This is a much different approach than simply calling the prospect and asking them to "give us an update" or even expecting them to give us something in return such as a job order or a meeting. Before making your follow up sales calls ask yourself, "what will I say to add value to this prospect?" If you have an answer and a plan to address that question on each call I am certain you will be happy with the results.
What are your sales follow up strategies? What do you find works? What doesn't work? Let's start a conversation in the comments section below.
About Dan Fisher
Dan Fisher is founder and owner of Menemsha Group, a provider of sales enablement solutions dedicated to helping IT staffing firms improve win rates, shorten their sales cycle, and increase revenue per sales rep. Since launching Menemsha Group in 2008, Dan has consulted with over 200 IT staffing firms and has invested over 5000 hours coaching IT staffing sales reps. He's authored is his own proprietary sales methodology and has previously spoken at Staffing World, TechServe Alliance and Bullhorn Live 2012. Prior to launching Menemsha Group, Dan spent 16 years in the IT industry running local, regional and national sales teams. Dan worked for Kelly Services, Oracle Corporation and Alliance Consulting. Dan currently resides in Boston, Ma.