Download your copy of this guide.
Cold calling doesn't have to be a necessary evil for IT staffing firms. It can be an opportunity.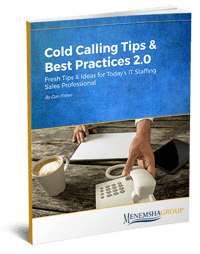 No matter how strong your pipeline is, chances are that every IT staffing company is going to have to do some cold calls at some point.
Just fill out the form, click the button, and get your free cold calling guide in your email inbox within minutes!