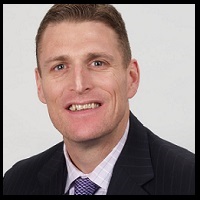 What is a Sales Enablement Manager?
There is great debate over the definition of sales enablement. Gartner has their definition, Forrester has their definition and many others have their own definition of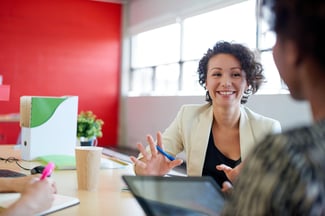 sales enablement. But we all agree that there is great value in formalized sales enablement.
CSO Insights reports that companies with a dedicated sales enablement function see double-digit improvements in quota attainment (22%) and win rates (14%) compared to those without one. That makes it critical to find the right person to lead your sales enablement efforts.
But what is a sales enablement manager? What does a sales enablement manager do exactly and how does it differ from a sales trainer?
Whether you're looking to learn more about the role of sales enablement manager for your own personal or professional development, or represent your organization that seeks to formalize its sales enablement function and hire a sales enablement manager, here is a high-level overview of what a sales enablement manager does.
What is a Sales Enablement Manager?
Sales enablement is a strategic, collaborative discipline designed to increase predictable sales results by providing consistent, scalable enablement services that allow recruiters, salespeople and their managers to add value in every customer and candidate interaction.
Related: What is Sales Enablement and Why it Matters
A sales enablement manager is responsible for leading programs and initiatives that enable customer and candidate-facing teams to execute their jobs more effectively, especially as it relates to selling, recruiting and revenue performance including quota achievement.
The sales enablement manager orchestrates the training services, content services, and coaching services and enablement technology required to support salespeople and recruiters across the entire customer lifecycle. The sales enablement manager also delivers and supports the processes and methodologies and sales enablement tools to improve the productivity and effectiveness of the sales and recruiting team.
As you can imagine, executing these responsibilities requires the sales enablement manager to work collaboratively with cross-functional teams including sales, recruiting, operations, marketing, partners and other key stakeholders to improve sales and recruiting effectiveness and revenue attainment.
You can also see that the position encompasses a wide range of different duties, priorities and initiatives. A typical day for a sales enablement manager might include creating new recruiter training content for an upcoming new hire group or product launch, coaching sales reps on key consultative sales skills, leading a formal or informal training session, planning a sales kickoff, or implementing a sales enablement technology platform, or designing a buyer aligned sales process. The precise role of the sales enablement manager and their responsibilities vary from organization to organization.
What Skills Does a Sales Enablement Manager Need?
Sales enablement managers, whether building a sales enablement strategy within their organization or inheriting an existing one, must possess deep expertise into the inner workings of the buyer's journey, sales process and sales methodology and how they contribute to an efficient, organized, and effective sales cycle. Sales enablement managers must also understand their ideal target buyers including buyer personas.
Having experience with the various processes and methodologies is critical because sales enablement is responsible for assessing and developing the appropriate skills of their sellers who adopt and follow the sales process and methodology in the field. All of this brings me to my next point, collaboration.
Collaboration, Communication, Key Skill Set to Effective Sales Enablement
To be effective, sales enablement requires the partnership and collaboration of multiple departments and teams. Remember, sales enablement's job is to create enablement services including training services, content services, and coaching services while staying true to supporting and executing the sales strategy.
Getting strategic alignment and support from each leader and/or department is no easy task. It requires a highly collaborative manager who is able to align the business priorities and vision, while also addressing their strengths and weaknesses as they develop new and existing services and programs.
At the end of the day, sales enablement managers are curators of enablement services and facilitators of information between the leaders of different teams and departments. Therefore, it's critical that they're able to convey both strategic and tactical ideas with clarity.
Being able to adapt their communication style and message to the relevant audiences and to suit the preferences of various stakeholders is a must, because enablement leaders are often working alongside practitioners, sales managers, recruiting managers and executives. Additionally, they should be organized and systematic in their communication cadence, because they understand how important it is to establish and maintain trust and credibility with the various stakeholders that they serve.
Business Mindset That Understands Metrics and ROI (Return on Investment)
By far, the biggest and most distinct challenge sales enablement managers face, and really all L&D (learning and development) leaders face, is demonstrating the business impact of their efforts. For this reason, sales enablement leaders need to take a data-driven approach to the enablement services they deliver.
Not only does a data-driven approach help in improving future iterations of programs by assessing what works well and what doesn't, but it's also essential for demonstrating credibility with stakeholders and building trust. This is how sales enablement managers get a seat at the executive roundtable. Gaining this level of trust and respect helps sales enablement receive the support and resources (BUDGET) they need to create and deploy their initiatives, while also being seen as a strategic partner to deliver on the revenue goals of the entire organization.
Technical Acumen, Expertise and Understanding of the Sales Tech Stack
For most sales organizations, there has been an accelerated desire to undergo a sales digital transformation in which their sales process and sales methodology aligns with the buying behaviors of highly digital and highly informed buyers. As a result, sales organizations have overhauled their sales tech stack to include the latest and greatest technologies. Organizations have quickly adopted sales enablement software including sales conversation intelligence software, sales readiness software such as the Menemsha Group platform, sales content management and many others.
Having the latest technology and solutions that support this evolving sales tech landscape is critical for sales enablement, and it's up to the sales enablement manager to uncover what the unique needs are for their sales organization.
When it comes to the sales tech stack, sales enablement managers are responsible for the following:
Continuously auditing current technical solutions and their impact and ROI

Being up to date and knowledgeable about the functionality and integration of the various tools on the market

Keeping abreast of emerging technologies such as AI and how it improves sales effectiveness and sales productivity
Want to learn more about sales enablement? Download our latest report, The Staffing Leaders Guide to Sales Enablement.