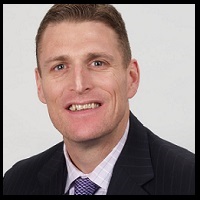 Sales Enablement, The What & Why It Matters
If you work in a training, learning and development function, than chances are you've heard the term sales enablement. While it has been a hot topic, there seems to be a bit of confusion around what exactly it is and whether or not it's a short term trend or a discipline that truly delivers results and is here to stay long term. With that in mind, my intention of this post is to explain sales enablement, the what and why it matters.
What is Sales Enablement?
Sales enablement is the discipline of continuously enabling your sales and recruiting teams with the onboarding, training, and reinforcement, and the tools, processes, methodologies, content and coaching that equip salespeople and recruiters to execute each step of the sales process in differentiated way. Unlike traditional training, sales enablement is consistent, continous and ongoing.
Unlike traditional training, enablement is not a one-time event with a start date and an end date. Sales enablement is also managed much differently than traditional training. Just like a CFO applies management rigor and follows GAAP (Generally Accepted Accounting Principles) to ensure their finance department is managed to certain standards and compliance regulations or a VP of Manfufacturing applies Six Sigma or Total Quality Management (TQM) to manage their manufacting floor, sales enablement is managed as a strategic discipline.
The intention of sales enablement is to provide salespeople with what they need in order to consistently engage customers and candidates in productive conversations at each stage of the sales process. Sales enablement assets may take the form of your CRM or ATS, sales messaging playbooks such as a script or rebuttal to an objection, or customer facing marketing material such as a customer case study or eBook. Regardless of the form the asset takes, sellers need to be able to access it quickly and easily. In fact, a study by Salesforce.com shows that salespeople spend 64% of their time on non-sales activities. This is just one sign it may be time for you to hire a full time sales enablement manager.
Six Key Attributes to Sales Enablement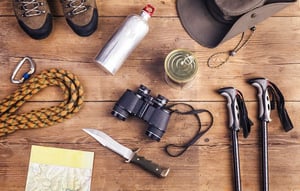 1. The objective of sales enablement is to provide the sales organization with the resources they need to sell more effectively and support their buyers across each stage of the buyer's journey. The options for your sales enablement strategy and how you execute it however are plentiful.
2. Sales enablement is less about sales and all about the customer. Sales enablement-and world class selling-is predicated on understanding the customer including their buyer persona, buyer journey, how they think, why they buy and how they buy. All of your sales enablement tools and assets are designed within the context of helping your customer make buying decisions. Sales enablement is about equipping the sales organization with the resources they need to help their customers buy.
3. In general there are two categories of content that make up sales enablement assets. First, there is customer facing content that the customer needs in order to make a buying decision such as pricing sheets, demo decks, or customer case studies. Second, there are sales assets, best practices, research, messaging playbooks and sales tools that sales will consume internally. Examples include scripts, email templates and voice mail templates.
4. Having all of these sales assets of course requires training. Sales training is another key attribute of sales enablement because your salesforce needs to understand when and how to use these sales enablement tools. The most effective sales training programs incorporate experiential training but also online training with gamification and collaboration tools.
5. Another critical success factor to consider with sales enablement is user adoption. As with rolling out any new idea, tool or process, getting your salespeople and recruiters to to use and adopt your tools is key to success. When designing your sales assets be sure to design for ease of use and make your assets easy to find and access. The best sales enablement programs track, measure and enforce tool adoption across the sales organization.
6. The best sales enablement programs use metrics to track and measure the effectiveness of their program and the impact it has on their sales results. Sales enablement metrics that you should track include, time to quota attainment for new hires, average length of sales cycle, overall quota attainment (percentage of overall sales team meeting or exceeding sales quota), and sales win rate. In general these metrics should be improving over time. There are other metrics you can track but these are a good place to start.
Why Should IT Staffing Sales Leaders & CEO's Care About Sales Enablement?
Sales enablement allows you to scale your business. 90% of the staffing leaders I speak with tell me they rely too heavily on just a few key customers or one or two top performers (their superheroes). If their top performers fail to hit quota or a top customer has a slow down in their business they miss their revenue target. In essence, their growth and success is exclusively dependent upon and tied to the success of their top performer. Sales enablement however enables your entire salesforce to achieve quota in a predictable, repeatable and scalable way. Sales enablement frees you from being dependent on your super heroes to crush their number.
Sales enablement plays a key role in scaling the sales organization beyond a handful of over-achievers. It equips all sales people with the tools, knowledge, skills, best practices, and resources to be successful consistently. And who doesn't want that?