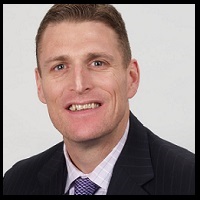 The Difference Between Sales Readiness Software and LMS
This SIA Staffing Index report from April 26th shows that staffing revenue grew by 14% year-over-year in March. Travel nurse staffing, allied healthcare and legal staffing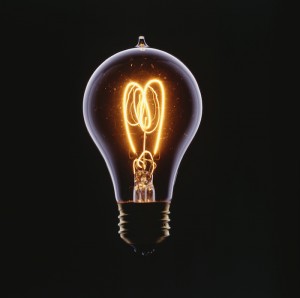 led the way followed by industrial and IT staffing. This isn't just great news, this is outstanding news!
In the midst of all this excitement however is the two-ton pink elephant. That is, how do we effectively onboard and ramp our new hires remotely?
While forward thinking staffing leaders have already adopted and implemented a formal sales enablement strategy, the Covid-19 pandemic has most staffing firms scrambling to figure out how to effectively train and onboard their remote reps, recruiters and managers.
Sales onboarding and training delivered via an online LMS (learning management system) might have worked O.K in the past. But selling and recruiting is harder now. WAY HARDER. Not only that, Managing and coaching remote employees is also WAY HARDER.
Not only is everything harder, but sales and recruiting teams are under more pressure then ever. Staffing leaders and CEO's want to cash in on this 'bounce back,' and the only way to do so is to quickly ramp up new reps and recruiters.
So why is an LMS no longer good enough? What exactly is sales readiness software? Is it really worth the investment (over replacing my LMS)? Short answer, YES.
The Difference Between Sales Readiness Software and LMS
At a high level, the difference between sales readiness software and LMS is this; LMS platforms were designed to author, publish and impart knowledge. Sales readiness software is designed to deliver outcomes.
Sales Readiness Software is designed to equip recruiters and reps with the content, training, coaching and analytics they and their managers need to optimize each and every buyer and candidate interaction and improve effectiveness.
Our sales readiness platform
is one example
whom Gartner, Forrester, and G2 have recognized as a market leader in their product category.
Modern L&D and sales enablement leaders learned long ago that traditional learning management systems don't impact sales and recruiting performance. They don't move the needle on revenue growth. In fairness, LMS was never designed to do those things. They were simply designed to provide a central repository for hosting your training content online and making it available to learners via an internet connection.
Today's revenue leaders expect their sales enablement programs including onboarding and training to produce revenue impacting outcomes. Without it, enablement and L&D leaders can't quantify their value to the organization. This is why so many are now turning to sales readiness software. Sales readiness shifts the focus of sales and recruiter training away from imparting knowledge to delivering revenue impacting outcomes.
Sales readiness is an outcome-oriented approach that identifies the capabilities including the skills, knowledge, behaviors and messaging your reps and recruiters need to win more deals more often and enables them to develop them. Sales enablement software enables your recruiters and reps to develop their selling skills so they can apply them in everyday, real life scenarios. Sales readiness software also supports sales and recruiting managers in developing and executing a consistent coaching cadence to coach sales reps and recruiters and gives them the analytics they need to identify and diagnose skill and knowledge gaps and coach to improve sales and recruiter effectiveness.
LMS only focuses in on one aspect: imparting knowledge through training. An LMS focuses on training delivery and learning management, while the objective of sales readiness is to achieve learning outcomes. They do this by tracking and measuring learner competency. Sales readiness software is about improving sales capability and LMS is about organizing and delivering training modules.
When it comes to ramping up new recruiters and sellers in a digital and agile world, it might seem a little confusing and overwhelming with all of the different sales enablement tools, which is why I tried to sort out of some of the confusion with my mini blog series, which sales enablement software do you need part 1 and part 2.
While good old learning management systems (LMS) have had an important role to play, in a dynamic and agile world they now seem a bit outdated. Content creation and delivery are still important, but the emphasis is now on how we deliver content and the outcomes they produce.
To learn more about sales enablement, check out our latest eBook, The Staffing Leaders Guide to Sales Enablement