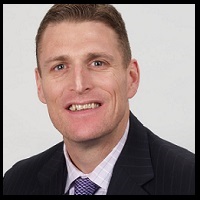 How Long Should Your IT Staffing Firm's Sales Training Last?
As the owner of a small IT staffing firm, you don't have much time to waste. It's a growing industry and a fast-moving industry, and if you're like many of the owners I work with,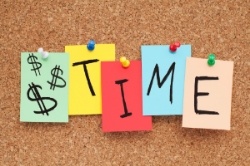 you took a big risk to strike out on your own. You want to establish your new business as quickly as possible.
As a sales coach for IT staffing firms, one of the questions I get most often is, how long should my IT staffing firm's sales training last? I need them to pay for their seats now!"
There is no universally correct answer to this question which it why it has prompted me write this blog, How Long Should Your IT Staffing Firm's Sales Training Last?
Your instinct might be to compress your new reps' training into one or two intense days — supplemented with a little bit of shadow training. While I understand your need to have your reps contributing to your bottom line as soon as possible, rushing through sales training won't get them there.
A More Regimented Approach to Sales Training
According to Sales Performance International, new reps lose 84 percent of what they learn in sales training within 90 days. To avoid this retention problem and get more ROI out of your sales training program, I suggest taking a more regimented, more deliberate approach to sales training.
The idea is to deliver information to reps when they need it for their jobs, not all at once in one big data dump.
How Long a Sales Training Program Should Really Last
There is no universally accepted or "correct answer" to how long a sales training program should last. What I can tell you from all of my experience, however, is that training and learning and development is a process. People learn differently and at different paces and most important of all, you can't force it. Learning is a process that takes time and owners and sales managers have to understand that and respect that.
The ideal sales training program should accompany a new rep through his or her first months on the job, lasting at least 90 days and long as a year or more. During that time, however, you should establish training "milestones" for your reps. Have them work toward developing specific skills and meeting specific goals within specific, pre-determined timeframes.
And this, of course, should all be measured. If you need help determining those goals, refer to the post I wrote about how to create sales training effectiveness metrics.
The completion of milestones should trigger training that's relevant to the next milestone.
For example, once reps achieve the ability to flawlessly execute a call plan using your introductory call script and leveraging your value proposition, they should begin selling and going through the training for it at the same time.
When they're ready to schedule and attend sales meetings, they should be going through training and documentation that focuses exclusively on scheduling and running sales meetings — but only then, not three months before or after they start scheduling and attending sales meetings.
To ensure the success of your program, ongoing lessons should include in-depth content specific to respective sales roles and the sales process. A centralized repository for all job aids, sales playbooks, case studies, and other enablement assets should support this.
How to Make Sure Your Reps Are Ready
Once your regimented milestone-based sales training program is in place, how do you make sure your reps are following it and learning what you need them to learn? Test them on it.
As your reps go through the sales training, have them take quizzes and exams that check for knowledge and reinforce your sales best practices. This is called gamification.
As the word implies, gamification borrows the concepts and addicting elements of the gaming world and applies them to real-world activities. (Here's an article that explains the concept pretty well.)
Gamification of your sales training creates healthy competition and rewards desired behaviors, encouraging sales reps to repeat those behaviors, and enabling them to retain more information.
Research from Aberdeen Group revealed that 31 percent more first-year reps achieved quota when supported with game mechanics. If implemented correctly, gamification educates, influences, and rewards the desired sales behavior of a sales organization.
How Do You Train Your Reps?
I'm always interested in hearing how different IT staffing firms train their reps. Let's talk about it in the comments section below.
If you're looking for more ideas to improve your sales training program, follow the link for your free copy of our eBook, The Staffing Leader's Guide to Sales Enablement.