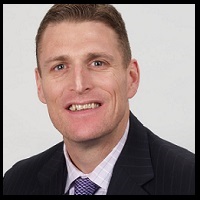 Why Shadow Sales Training is Useless in the IT Staffing Business
Shadowing is the most common form of sales training in the IT staffing industry. Outside of training for a boxing match, shadow training is pretty useless when it comes to training IT staffing sales professionals.
I firmly believe — and my experience has confirmed — that if the only training you're giving your new sales reps is the opportunity to observe your top performers in action,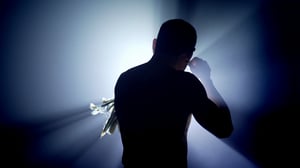 they will be woefully unprepared to secure new business for you and help you grow your company.
Maybe this is why 85 percent of the IT staffing firms I work with rely on one or two key people for 80 percent or more of their revenue. New reps are just not learning anything from watching their veteran colleagues.
In this blog post I share with you, why shadow sales training is useless in the IT staffing business.
What is Shadow Training?
When I talk about shadow training, I'm talking about a form of sales training in which new reps follow top performing reps as they go about their day-to-day activities. They listen in on their phone calls, go with them to meetings, watch over their shoulder as they write emails, and so on. (This article describes the process in detail.)
The theory is that the new reps will somehow pick up — perhaps by osmosis — whatever it is that makes the veteran so successful.
What's Wrong With Shadow Training?
Your new hires will probably pick up some useful tips as they shadow your most successful salespeople, but they will only be learning from those particular sales reps' personal styles.
Even top performers have weaknesses. And, what works for your top performers may not work for other reps who have different personalities and different backgrounds to draw from. Often, when their shadow training is over, new reps walk away and only do the things they are comfortable with.
If your sales training consists entirely of shadow training, I have a few questions for you:
How will your new hires learn the best practices that are weaknesses for the reps they shadow?

If your reps shadow more than one member of your sales team, how can you be sure they're receiving a consistent message?

How do you measure and track the performance of your shadow training?
That last point is an important one.
Why the Effectiveness of Shadow Training is Impossible to Track
Instead of promoting consistency among a team of sales reps, shadow training tends to create chaos — and eventually, costly turnover. With shadow training, if you have 10 reps, you're not teaching one way of selling, you're teaching 10 different ways.
You can't measure that or track it. Without the baseline of best practices, you can't determine how effective your sales training is.
Shadow Training Doesn't Stick
Your sales training is only effective to the extent that it is assimilated into your daily sales process and actively monitored and measured. Whatever good habits your reps pick up during shadow training, if they don't have established best practices and a mapped-out sales process to fall back on, there's no guarantee they'll be able to remember and repeat what they learned.
Consider this: According to research by the Corporate Executive Board, core sales performers in most organizations could see a performance boost of 19 percent with better training. If, two weeks after their shadow training, your salespeople have already forgotten 80 percent of what they learned, you are losing out on a huge opportunity!
If Not Shadow Training, Then What?
If you think there's any value in shadow training in the IT staffing business, please let me know in the comments section below.
If you're convinced, and looking for a better way to train your sales team to achieve your ROI and business growth goals, I lay out a 5-point plan in my latest eBook,"5 Ways to Drastically Overhaul Your Sales Training Program and Boost ROI." Follow the link to get your free copy.
About Dan Fisher
I'm Dan Fisher, founder of Menemsha Group. Over 400 IT staffing firms including thousands of sales reps and recruiters apply my sales methodology including my scripts, playbooks, job aids, tools and templates, all of which is consumed from our SaaS based sales enablement platform and our mobile application. I've coached and mentored hundreds of sales leaders, business owners and CEO's, and I have spoken at a variety of industry events including Staffing World, Bullhorn Engage, TechServe Alliance, Bullhorn Live, Massachusetts Staffing Association, and National Association of Personnel Services. Since 2008 I've helped IT staffing organizations quickly ramp up new hires, slash the time it takes to get new reps to open new accounts and meet quota, get more high-quality meetings with key decision makers and help leaders build a scalable sales organization. My training and coaching programs are engaging and highly interactive and are known to challenge sellers to rethink how they approach selling. Ultimately, I help sellers increase productivity, accelerate the buying process & win more deals.