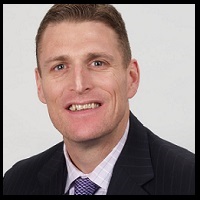 Metrics to Track the Effectiveness of Your Sales Training
More and more IT staffing firms are renewing their focus on sales improvement initiatives. When IT staffing organizations invest in sales training and enroll their salespeople, they're eager to know how their investment is paying off. However, these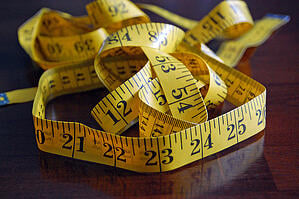 initiatives leave little time for the most critical step: measurement. Even the best sales training initiatives fail without proper measurement and monitoring.
So, how do you know if your sales training is working?
After a decade of working with hundreds of IT staffing organizations and their sales teams, we've identified a core group of metrics to track the effectiveness of your sales training. These metrics are critical for getting an actionable read on how effectively your sales training is preparing your people and serving your organization. Not only that, you'll want to be tracking these metrics to make your sales onboarding success repeatable, scalable and predictable.
Below I share with you each metric to track the effectiveness of your sales training including how each works and why they're important.
I will begin by sharing with you leading indicators to track the effectiveness of your sales training.
Leading Indicators, Metrics to Track the Effectiveness of Your Sales Training
Sales Lead Conversion Rates
This is an excellent leading indicator to track because the key to building a strong sales funnel and achieving sales quota starts with lead conversion. This metric tells you if your salespeople are having good, quality conversations with prospects. You should be tracking how many leads your salespeople are qualifying and converting daily.
If your sellers are not consistently converting leads to Sales Qualified Leads (SQLs) or Qualified Hiring Managers (QHM's) within their first few weeks, then you know you have an issue; the sales meetings will never come, let alone the job orders
Lead Conversion to Face to Face Meeting
This is another excellent leading indicator to track. If your salespeople are qualifying and converting leads to QHM's or SQL's than the sales meetings should follow suite. You want to track face to face sales meetings, but you also want to track the ratio of leads converted to the total number of sales meetings. In other words, can your salespeople convert cold calls to face to face meetings?
More importantly, you want to track and measure how long it takes (number of days or weeks) your salespeople to schedule the initial face to face sales meeting from the time of lead conversion. This metric tells you how effective your salespeople are with lead nurturing and engaging their prospects.
Face to Face Meetings to Job Orders Conversion Rates
You should track how many new job orders your salespeople generate for each face to face sales meeting they attend. Tracking this will give you insight into how capable and effective they are in those face to face meetings and whether or not they are meeting with the right people.
To take your metrics to the next level, measure how long it takes on average from initial face to face sales meeting to receiving a new job order.
Lagging Indicators, Metrics to Track the Effectiveness of Your Sales Training
New Hire Ramp-Up Time
Accelerating new hire time to productivity including time to first placement and sales quota attainment is a thorn in the side of every IT staffing CEO and sales leader. An Aberdeen Group study shows that average sales new hire ramp-up time is seven months and Trainingindustry.com found it to take 381 days. The point is, sales ramp up is too long.
Let's assume you have five sales reps each with a sales quota of $500K. Imagine if you could reduce time to quota attainment by thirty days? This would mean your sales training or sales onboarding contributed $208,330 ($41,666 X 5 sales reps) in additional revenue.
This metric is useful for IT staffing firms looking to expand capacity and those facing high turnover.
Tom Levey, the Senior Director for Sales Enablement at AppDynamics, for example, tracks the 'time to close the first $50K deal' as the main metric to report the effectiveness of his sales onboarding programs. Like Tom, many sales leaders prefer to track reps' time to first sale as their criteria to measure ramp up time.
We look at the time it takes a rep to close their first contract (not perm or contract-to-hire) deal worth $20K+ in gross margin and their third placement. Why third placement? Sometimes you can just get lucky, we're looking for a trend, not a one time blip on the radar.
Increase in Overall Quota Attainment
Achieving an improvement in sales quota attainment can easily demonstrate that your sales training is not just about "more training content" but instead is bridging the skills gap and helping more of your sales reps close more deals. If you can increase the number of reps that hit sales quota, it will have a massive impact on your top-line not to mention buy-in across the organization.
Let's assume you have 10 sales reps, each with a quarterly sales quota of $125,000 and only 50% of them are meeting quota while the other 50% are achieving 60% of sales quota. That is a quarterly short fall of $250,000! You want your other five sales reps to hit quota because that would demonstrate your sales training is working. Getting your five sales reps to achieve quota is much easier, quicker and cheaper than trying to hire and onboard five new sales reps.
Now let's assume the following quarter eight out of your ten sales reps attained quota and your two other sales reps achieved 80% of sales quota (not everyone is going to meet sales quota). You can attribute that increase to the effectiveness of your sales training.
Sales Win Rate Percentage
Sales win-rate percentage is the number of deals close divided by the total number of deals put into the sales pipeline. Sales win-rate percentage gets to the heart and soul of the effectiveness of your sales training. When this number increases, you know your reps are improving and your sales training is working.
This metric also dispels the myth that sales is purely a numbers game. When reps improve sales win-rates, it proves they are being more successful by improving their skill set rather than having to work harder.
Length of Sales Cycle
length of a sales cycle reflects the salesperson's level of engagement with their client, a skill you should be teaching in your sales training. A shorter sales cycle tells you your salespeople are properly engaging customers and earning customer loyalty.
Pricing & Profitability
Diminishing profitability often stems from price-cutting or discounting which indicates a failure or inability to convey value and differentiation. Why is it that some sales reps can average 30% gross profit margins why others only average 25% gross profit margins? Tracking and measuring pricing and profitability is a key metric and direct reflection on the effectiveness of your sales training.
These metrics serve to not only answer key questions regarding the effectiveness of your sales training program, but they also provide valuable insight as to where sales leaders should spend their time.
What metrics are you using to track the effectiveness of your sales training?
For more sales onboarding tips, read our comprehensive, step-by-step guide to making your sales onboarding program repeatable and predictable.
About Dan Fisher
I'm Dan Fisher, founder of Menemsha Group. Over 400 IT staffing firms including thousands of sales reps and recruiters apply my sales methodology including my scripts, playbooks, job aids, tools and templates, all of which is consumed from our SaaS based sales enablement platform and our mobile application. I've coached and mentored hundreds of sales leaders, business owners and CEO's, and I have spoken at a variety of industry events including Staffing World, Bullhorn Engage, TechServe Alliance, Bullhorn Live, Massachusetts Staffing Association, and National Association of Personnel Services. Since 2008 I've helped IT staffing organizations quickly ramp up new hires, slash the time it takes to get new reps to open new accounts and meet quota, get more high-quality meetings with key decision makers and help leaders build a scalable sales organization. My training and coaching programs are engaging and highly interactive and are known to challenge sellers to rethink how they approach selling. Ultimately, I help sellers increase productivity, accelerate the buying process & win more deals.