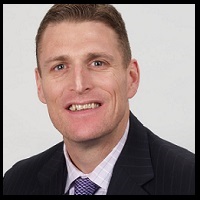 Four Signs it is Time to Hire a Sales Enablement Manager
Frequently I get asked by customers and industry colleagues, "Dan, what are the trends you're seeing in the marketplace?" "Dan, what are some of the best practices you see high growth IT staffing firms adopting? "What are the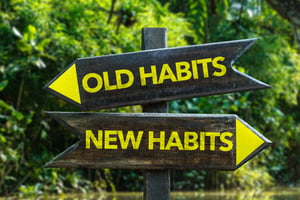 common characteristics shared across high performing sales teams?"
While I wouldn't say there is one specific characteristic or best practice, there is however a growing trend. The trend I'm seeing with many of the most progressive staffing CEO's including the fastest growing IT staffing companies is staffing leaders are adopting sales enablement as a formal business practice. While this has been a common business practice in other industries for several years, only the truly committed, the early adopters, seem to be incorporating sales enablement as a formal business practice in the staffing industry. As I wrote in a previous blog, there seems to be much confusion over what sales enablement is and why it matters. Forrester Research defines sales enablement as:
The strategic, ongoing process that equips client-facing employees with the ability to consistently and systematically have a valuable conversation with the right set of customer stakeholders at each stage of the customer's buying process to optimize the return on investment of the selling system.
The function of sales enablement including the role of the sales enablement manager has consistently proven to impact top line and bottom line results for organizations of all sizes. Heck, what sales or recruiting team couldn't use more support when it comes to improving sales effectiveness, developing and delivering IT staffing sales training and increasing overall quota attainment or accelerating new hire time to quota attainment? To help you determine if it's time for your organization to adopt sales enablement as a formal business practice I share with you, four signs it is time to hire a sales enablement manager..
Sign #1 Your Managers are "Too Busy"

If you're managers are so busy that they struggle to stick to a structured coaching cadence than it is probably time to consider hiring a full time sales enablement manager. If you're hiring new salespeople and recruiters and your managers can only see those new hires on an ad-hoc basis for just a few minutes at a time during their new hire orientation, that is also a sign it is time for you to consider adopting sales enablement and hiring a sales enablement manager.
When managers are so busy that they can't find the time to consistently coach and support their people in a structured way, they put everyone at risk. They put themselves and the company at risk for experiencing high turnover. According to an Aberdeen study, the average cost of replacing a sales rep was $30,420. The study also went on to say the ideal turnover rate for salespeople should be approximately 9.5%. However, the "actual turnover rate" identified in the Aberdeen survey was 20.6% – which means that sales organizations are averaging twice as much turnover as they ideally would prefer to have. They put their new hire at risk for stunting their growth and development and they put the company at risk of missing their revenue targets.
Part of the responsibility of the sales enablement manager is to take ownership of, and build the blueprint for your new-hire onboarding program from enrolling and managing all new hires throughout the new hire onboarding experience. They also maintain and enhance your existing sales enablement program including your training content, tools, processes, methodologies and onboarding schedules and timelines. All the things managers don't have the time to get to!
Sign # 2 Inability to Effectively Scale Your Business
Are any of the following statements true about your organization?
We still rely heavily on our managers and their book of business for driving revenue

60% or more of our revenue is coming from a few key performers

60% or more of our revenue is coming from a few key customers

We have many sales reps and recruiters who struggle to pay for their seats

We have many sales reps and recruiters who struggle to consistently meet quota

If any of the above statements describe your business than you have proven you have a viable business and service offering but you still have not figured out how to scale your business. At some point in time every business and every CEO must figure out how to scale their business (assuming you want more than a lifestyle business) and revenue growth. Failure to scale or scaling too slowly can mean you're stuck with employees you no longer need or want because they can't get your business to the next level. Not only does this bring growth to a screeching halt but it also stunts the growth and development of your employees.
A good sales enablement manager can help you incorporate the necessary tools, processes, methodologies, and messaging playbooks to ensure your sales organization adopts and executes consistently from rep to rep and office to office. It's this consistent sales behavior that drives repeatable, predictable success. Sales enablement will pave the way for replicating top sales and recruiting performance across your organization including the most desirable sales and recruiting behaviors. Without sales enablement you'll be forced to be overly dependent on your top performers or key customers. If that is the case than you better hope you're really good at retaining customers and attracting and retaining "A" player employees!
Sign # 3 New Hire Onboarding, Slow To Quota Attainment
Research from Aberdeen Group shows that it takes on average seven months to ramp up a new sales rep to productivity and about 1 out of 5 sales reps take over twelve months.
If you're finding it difficult, time consuming and costly to ramp up your new sales reps and recruiters it may be time to hire a sales enablement manager. A good sales enablement manager knows how to track and measure the effectiveness of new hire onboarding. Just as importantly they know how to iterate and make continuous improvements in order to accelerate new hire time to productivity. Hiring a sales enablement manager can also help you fine tune the coaching your recruiters and salespeople receive from their manager.
Sign # 4 High Percentage of Your Deals End with "No Decision" or "Cancelled Order"
If you have a high percentage of deals that end with a "no decision" or the client went "MIA," or cancelled the job order then it may be time for a sales enablement manager. Deals or job orders with a lost reason of "no decision" really means the salesperson failed to articulate the value of their offering. In short, the client decided to stick with the status quo and do nothing because the sales person didn't demonstrate the value.
Any sales enablement manager worth their salt knows that sales teams need the right tools, content and insights to share with prospects in order to properly demonstrate their value and get the deal across the finish line. Well designed sales enablement tools and playbooks recommend and illustrate how to build a business case, demonstrate ROI and help sales reps engage prospects with highly relevant and value-add content to advance the deal down the sales funnel. A good sales enablement manager can do all of this for you which will give your salesforce the confidence they need to win every time.
So what do you think, is it time your organization hires a sales enablement manager?