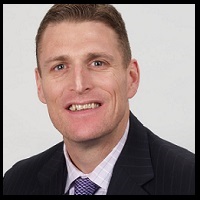 Sales Coaching: Targeting Your Core Performers
Many sales organizations have invested more time, money and effort over the past few years training their managers to improve their coaching skills then they did in the previous 25. This makes perfect sense when you consider a recent report conducted by the Sales Executive Council shows that no other productivity investment comes close to improving sales performance than sales coaching.
But not all sales reps who receive sales coaching show improvement. In fact, research conducted by Harvard Business Review shows that coaching is almost worthless when it targets the wrong reps and my experience working hundreds of front line IT staffing sales and recruiting managers is that far too often they target the wrong reps.
Conventional wisdom tells most managers to focus their coaching efforts on their under performers. They engage with poor, under performing recruiters and sales reps because they feel they must in order to meet revenue targets and sales goals. Few managers can resist the lure of playing the role of "expert" and sharing their "old war stories" by passing along their wisdom to their underperforming reps who remind them of a younger version of themselves. Many other managers focus their time and attention working with and coaching their top performers. They do this because it is fun, and easy (or so they think).
To Maximize Coaching Results, Target Your Core Performers
You'd think that coaching your lowest sales performers would pay off because they have the most to gain. The reality for these reps and recruiters, especially the bottom 20% however is they're less likely to be under performers who can improve, and more likely to be bad hires and a bad fit for the role altogether. No coaching in the world can fix that.
Likewise, the opportunity to improve performance with your top performers-your top 20%- is much smaller. Imagine being Tom Brady's personal coach. How do you make the best to ever play the game even better? The improvement that these top performers make in their game is like splitting hairs. They definitely improve their game and their performance but the opportunity for performance improvement is minuscule. The average fan can't see the change in performance but top performers can.
The real payoff from good coaching lies among your middle 60% — your core performers. According to a study conducted by CSO Insights, sales coaching can improve performance by up to 19%. In fact, even just small, modest improvements in the quality of the coaching these core performers receive can result in a 6 percent to 8 percent increase in performance across 60% of your sales force. That right there is the difference between hitting or missing sales quota. If you're a manager, you need to ask yourself, what can I do to coach my reps to improve performance by just 6 percent?
At the end of the day, who your managers coach is just as important as how they coach. Data from Harvard Business Review also suggests that organizations should shift the majority of their coaching focus away from low and top performers and instead focus on the core 60%. Despite the research, I have found that this approach to sales coaching doesn't sit well with many IT staffing sales leaders or sales managers. Sales leaders argue that coaching should be delivered in an egalitarian way. These sales managers are quick to point to their own success turning around low performers. My argument to that is you're only going to turn a few of your low performers (bottom 20%) out of a hundred into a core performer. That requires the sales manager to burn a lot of calories (coaching) for very little payoff. And remember, the average sales rep only stays with their organization for 14 months. For these reasons, I believe the sales manager's time is better spent focused on the core 60%.
How does coaching work in your IT staffing organization? Is it democratic, targeted, or just non-existent? What are some the challenges your organization faces regarding sales coaching?

About Dan Fisher
Dan Fisher is founder and owner of Menemsha Group, a provider of sales enablement solutions dedicated to helping IT staffing firms improve win rates, shorten their sales cycle, and increase revenue per sales rep. Since launching Menemsha Group in 2008, Dan has consulted with over 200 IT staffing firms and has invested over 5000 hours coaching IT staffing sales reps. He's authored is his own proprietary sales methodology and has previously spoken at Staffing World, TechServe Alliance and Bullhorn Live 2012. Prior to launching Menemsha Group, Dan spent 16 years in the IT industry running local, regional and national sales teams. Dan worked for Kelly Services, Oracle Corporation and Alliance Consulting. Dan currently resides in Boston, Ma.