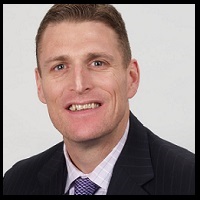 Eight Compelling Reasons To Adopt Sales Enablement
Sales has never been an easy profession, but research shows that more salespeople than ever (including recruiters) are struggling to make quota. CSO Insights reports that over the last 5 years the average number of salespeople making quota has dropped by 10 percentage points! The percentage of companies achieving their revenue goals has also dropped nearly four percentage points!
If you own a staffing business or you're a staffing industry leader, this decline in performance is incredibly frustrating. You've likely invested plenty in CRM and ATS solutions to make your salespeople and recruiters more productive and effective.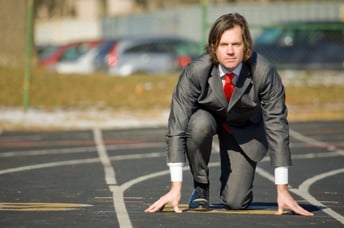 Chances are you've also invested in marketing collateral and technologies including job boards and aggregators, lead generation tools, and honed your hiring practices to attract and hire top talent.
So why aren't you seeing a return on your investment? The answer is simple. Today's sales organizations are not keeping up with and adapting to the pace of change.
In this post, Eight Compelling Reasons to Adopt Sales Enablement, I will share with you a few of the market trends that have given rise to the discipline of sales enablement. I will also share with you why traditional sales training is no longer good enough and examples of how companies are benefiting from, and fueling their revenue growth by adopting sales enablement as an internal core competency.
If the term sales enablement is new to you then check out my blog, sales enablement, the what, and why it matters. But mark my words, if sales enablement is not a "thing" for you and your organization today, and you intend to grow your business, it will be. You need sales enablement to effectively and efficiency scale your revenue growth.
Most people think sales enablement is a just another fancy term for sales training. Sales enablement is not just about training. Training is one aspect of sales enablement. In fact, sales training is ineffective in 95% of all cases. The reason is you need the right conditions to sustain the newly learned skills, and you need an engaged leadership team to lead from the front by coaching the new skills, behaviors and knowledge to become habits and operationalized over time. Training as an individual event is a change management initiative requiring leaders to have a plan for sustaining lasting change. Without this, you're wasting your time and your money.
So why do you and your staffing firm need sales enablement and why do I say that you will not be able to scale revenue growth without it? Here are eight compelling reasons to adopt sales enablement as a core competency to impact the growth of your business and the effectiveness of your salespeople.
1.) IOT and Digital Disruption: McKinsey estimates that the Internet of Things has the potential to disrupt the global economy by as much as $25 trillion by 2025! Specifically, this will result in changes in the ways in which businesses collect and leverage data for improved decision making and the way that buyers use technology to interact with sellers. Simply put, more and more of the buying process is going digital. In fact, as the selling profession becomes more technology driven, desirable sales skills will shift from traditional relationship building skills (soft skills) to more hard skills such as analytical and data analysis skills.
What are you and your organization doing to support your producers and stay on top and even ahead of this trend?
2.) Content Has Taken Center Stage: Surely you've heard the term "content marketing?" Most likely your inbox is full of it. Turns out your salespeople really need it. Why?
Research shows that buyers consume at least eleven pieces of content before they buy

85% of buyers regularly seek trusted content to inform their decision making process

70% of companies prefer to get to know a company via articles, blogs & eBooks

According to Docurated, sales reps spend 31% of their time creating and/or searching for content
Additionally, sales reps spend about 15% of their day leaving voicemails and only 20% of all sales emails are ever opened. This means 80-85% of sales outreach efforts go unnoticed. One reason sellers are so ineffective in their sales outreach efforts is lack of good content that is aligned with the buyer's journey.
Only 20% of salespeople use (or have access to) content to properly engage customers and prospects at each stage of the sales cycle. But this is no surprise when you look at three of the most common reasons for why salespeople fail to meet quota attainment:
Not having enough opportunities in the sales pipeline. (lack of engaging content)

Working without a buyer aligned sales process
The salesperson lacks a compelling value proposition or lacks the ability to communicate the value proposition to the customer.
Sales enablement and customer facing content addresses all three of these issues. Part of the role of sales enablement is to create, curate and disseminate content.
3.) Productivity and the Aging Workforce: Workers are hitting retirement age faster than they can be replaced with new recruits. The labor market for the past 50 years has grown at 1.7% according to McKinsey but predicts it will drop by 0.3% over the next 50 years. For business owners this translates into more competition for an ever smaller pool of qualified talent. To be successful, organizations will need to improve their talent acquisition and talent management strategies including attracting younger talent and profiling new hires. But that isn't enough because once talent is hired, you will need enablement to onboard these new recruits as quickly as possible and provide the services necessary to drive recruiting and sales professionals to higher and higher levels of productivity. In a nutshell, this is putting successful sales new hire onboarding at a premium. Yes, given the costs associated with new hire turnover, onboarding is already at a premium. The pressure is mounting.
4.) More Buyers Involved: Research shows the average buying team includes 6.4 buyers. Research also shows that these teams are made up of buyers from a wider range of disciplines. Sellers will need to get better at managing a larger number of buyers and identifying their unique challenges, goals and personal needs. That is a lot to learn for any new hire-rookie or veteran. I'm not sure how an ad-hoc approach to training and onboarding such as "on the job" or "shadow training" can meet those demands.
5.) Increase in Formalized Process: As deal sizes grow, buying teams grow and the business tends to follow a more formalized purchasing process. Larger buying teams and more formalized buying processes create complex sales cycles that require sales skills beyond simple rapport and relationship building. Advanced skills such as business acumen, leadership and consensus building will be required.
6.) Political and Business Driven Decisions: The percentage of customers requiring an ROI analysis has gone from a five year average of 40% to 61%. What this means is salespeople, if they're not already, will need to learn how to help their customers conduct an ROI analysis and demonstrate the ROI of their solution. If you expect your salespeople to achieve sales quota, you will need to build them ROI tools (as an example, here is Menemsha Group's ROI tool) that they can use at their disposal and share with their customers.

7.) Evolving Buyer Expectations and Needs: Buyers are not so much interested in what a product or service is as much as what it does. They want to know how it will help them solve their challenge or achieve a business goal. Simply put, buyers are interested in buying business results and selling business results requires a very different selling approach in which sellers must align themselves with the buyer journey and translate capabilities into business value.

8.) Longer Sales Cycles: 80% of sales cycles with new customers last eight weeks. That is up from 41%. This is reflective of other trends such as larger buying teams and the increasing sophistication of solutions being sold. Salespeople and staffing organizations will need to learn to adapt their approach to these longer sales cycles. This will not only require new skills but also customer facing content to nurture those opportunities through each stage of the sales cycle
Conclusion
Buyer behavior including their evolving needs and expectations coupled with the decline in sales performance have led to an increased focus on sales enablement. The decline in sales performance-fewer reps meeting sales quota-is largely contributed to sales teams and their inabiliy to keep pace with ever changing buyer behavior and the other trends previously discussed.
In our work with over 400+ staffing firms across North America we've found that less then 10% have a dedicated sales enablement person, function or discipline. According to a study conducted by CSO Insights, only 19% of companies surveyed in 2013 had a dedicated sales enablement person, program or function. In 2017 that rose to 59%.
What is your opportunity for adopting sales enablement and making it a core competency? Research by Aberdeen Group shows that giving sales teams the support and tools they need to succeed — sales enablement — has a direct impact on the bottom line. Their study showed that 75% of the surveyed companies that have a enablement function reported a 40% increased in sales. And 40% of these respondents grew sales by over 25%.
The global sales enablement market is set to grow to US$ 2.6 billion by 2024. As I said at the beginning, if sales enablement is not a "thing" for you and your organization today, and you intend to grow your business, it will be. To avoid being left behind and "sucking wind," now is the time to get ahead of the competition and start developing your sales enablement discipline today.
Need help getting started with sales enablement? Check our our eBook, The Staffing Leaders Guide to Sales Enablement to start making sales enablement a core competency of your organization.