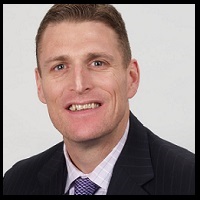 Is Your Value Proposition Strong Enough?
So many salespeople I speak with today in the IT staffing industry share with me how challenging it is cold calling into Fortune 1000 accounts and converting those cold calls into meetings. I've come to discover that one of the reasons for why it is so challenging is their value proposition is not strong enough.
Many staffing sales professionals mistake vague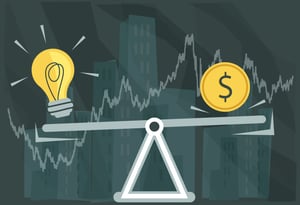 and nebulous statements about their company and service offerings that's turning off prospects on their cold calls. Customers are immune to buzzwords, industry jargon, and acronyms. What they really need to hear is a compelling value proposition that describes how their business will be impacted.
In this blog I answer the question of, is your value proposition strong enough? I also provide an overview of what an impactful value proposition is in the eyes of the customer and how a value proposition differs from an elevator pitch.
Finally, I will share with you how to build a value proposition. Follow these steps and incorporate your new and improved value proposition into your cold calling efforts and I guarantee you will see improved results.
1. What is a value proposition?

From your prospect or client's perspective, a value proposition should answer the following questions:
What business results can you deliver for my business?

What difference can you make for my business?
A value proposition highlights the tangible business results a customer gets from using your products or services. The value proposition focuses on outcomes, not on processes or tasks that you complete. It should also include metrics or statistics and refer to actual customer successes.
2. Don't confuse your value proposition with an "elevator pitch"
An elevator pitch answers the question "what do you do?" These are typically used at networking events or on an elevator:). Their purpose is to describe what your company does and who you work with in general terms. An elevator pitch will NOT get you in the door. Why? Because an elevator pitch is simply informative. It's not tied to a business result.
Short on Time? Download our eBook
Building an Impactful Value Proposition Playbook


3. What IT Hiring Managers and Corporate Buyers NEED to Hear
IT hiring managers including executives in the C-suite are attracted to statements that are linked (sound similar) to their business goals and objectives. If you start speaking in their terms you be selling on value and you will start to attract their attention and gain their consideration. Example statements, phrases and keywords that IT hiring managers and corporate buyers are attracted to include:
Increased profitability, revenue and/or market share

Improved utilization of assets

Reduced costs

Faster time to market

Optimizing supply chain operations

Enhancing customer loyalty

Reduced employee turnover & improved productivity
Do your IT consultants help your customers achieve these goals? Of course they do! Increased productivity means more work gets done with fewer workers. With a smaller workforce the company saves money on labor wages and benefits. Less money is spent on recruiting, interviewing and hiring talent. You can quantify those savings into your value proposition. This is what your customer MUST hear for you to get into the account. This is real value that every IT staffing firm is delivering. If you start speaking the language of your customer I assure you that you will convert more cold calls into sales meetings.
4. Build and Optimize Your Value Proposition
How does one build a value proposition? Fortunately it is pretty easy. Go out and interview your clients and ask them questions. Tell them you want to understand the value of your service to their organization and how it has impacted their business operations and business results. Tell them you want to better understand their business so you can deliver greater value to them. Then, ask them what their business is able to do today that they couldn't do prior to the work of your consultant(s). Ask them how the work your consultant(s) have completed has contributed to the business increasing revenue, decreasing costs or improved efficiency. Ask them to quantify this for you. That is how you build your value proposition.
A paradigm shift has taken hold with buyers and how how they buy and wish to engage salespeople. What worked in the past (for salespeople) is no longer effective. As I mentioned, customers are immune to industry buzzwords and lingo, and acronyms. Today's sophisticated buyers expect quantifiable business results from sales professionals and not an information dump.
To adapt to this change in buyer behavior salespeople need to start building value propositions and incorporating them into their sales call plans. Do this and you'll find yourself opening new accounts more frequently.
Learn more about cold calling by downloading the white paper called "Cold Calling Tips & Best Practices 2.0" now.