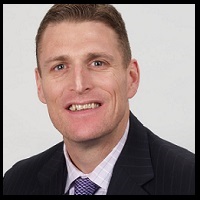 What a VP of Sales Does in an IT Staffing Firm
As you can probably image, being in the sales training business, I get many requests from my clients asking me for referrals when it comes to hiring sales people, especially sales leaders. And the more that I see and experience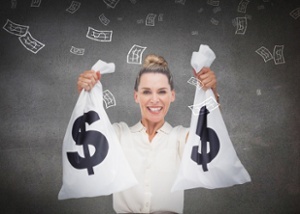 hiring sales leaders I've come to learn that it is really easy to make bad hires. In short, there are simply a lot of mistakes that can be made when it comes to hiring your VP of sales.
In this three part series I'm going to first talk about what a VP of sales does in an IT staffing firm. In part two I discuss what type of sales VP to hire for your staffing firm and in part three I explain how to hire a VP of sales for your IT staffing firm.
I think we would all agree that the most common misfire in the IT staffing industry is hiring sales leaders (sales reps are a close second). There is however a quick solution to this. I believe the reason for so many misfires (when hiring your VP of sales) is that CEO's and founders are simply looking for the wrong characteristics in their VP of sales. This is why statistically most VP's of Sales fail to last beyond the initial 12 months.
Before I share with you, what a VP does in an IT staffing firm, let me share with you the #1 common mistake IT Staffing firms make when it comes to hiring their sales leader.
IT staffing firms far too often hire their VP of Sales (or Manager or Director) to both carry a bag (be a player) and manage the team (be a coach). This can work if you only have a couple of reps. But as you grow, your overall sales team quota grows and pretty soon the team has to close dozens and hundreds of deals in order to hit their number. For this reason, there is no possible way the VP of sales can close more than a handful of deals themselves and effectively lead, coach and develop their sales team (as you will see below). The deal volume needed to hit your growth goals is just too high. You need ALL of your sales reps firing off on all cylinders. And that is what your VP of Sales is for. So if you are interviewing candidates who don't understand this, well, you're not interviewing the right candidates.
Top 5 things your VP of Sales should be focused on, in order of importance
Coach the Sales Team
Most sales managers (and even VP's) are good at telling their sales reps what do. Unfortunately, that is not very helpful for the sales professional and often just creates resentment. What is helpful however and what sales
professionals do need is their sales leader to demonstrate how to get more meetings or build the top of their funnel or close more deals. This is where active coaching comes into play.
In the sports world players need their coach to observe how they're performing because players can't see their weaknesses or blind spots when they're engaged in a game. When players run off the field to the sidelines you always see the coach running up to the player to share a few words. Sales people need this same kind of coaching because like players on a football team, sales people can't see their blind spots. Your VP of Sales should be working closely with your sales pursuit teams ensuring they are on track, applying the right strategies and helping them close deals.
Recruiting
Like Nick Saban, Mike Krzyzewski or John Calapari, your VP of Sales should be an excellent recruiter. They should be skilled at closing superstar sales reps to come work for him or her. In fact, their Rolodex of top performing sales professionals should be equally as strong, or stronger than their Rolodex of potential customers they bring with them. The VP of Sales is responsible for building your growth engine. As with college and professional sports, recruiting top talent and developing top talent is the key to both winning and scaling your business. Top performing sales leaders know this. They also know that without top performing sales reps in their pipeline it becomes impossible for them to hit their number.
Sales Strategy
Your VP of sales should be working with your CEO to set the overall sales go-market strategy for the company. They should be setting sales quotas and goals for the upcoming year and upcoming quarter. Other key decisions they should be focused on include market expansion, customer segmentation and how capital and other resources should be invested to maximize revenue opportunity. Your VP of sales also needs to have a strong vision for the future and an understanding of what success looks like. He or she needs to be able to set aggressive goals but also be realistic.
Sales Tactics
An overall sales strategy and vision is useless without a road map. This is where your sales tactics come into play. Your VP of Sales should have no problem rolling up their sleeves and getting into the nitty gritty sales tactics. This is where you define your sales process and make other key tactical decisions such as:
What is our messaging into the marketplace?

How will we handle common objections?

What is our value proposition?

How will we run face to face meetings?

Will the team be using scripts and if so, during which scenarios?
Actively Selling Deals Him/Herself
Yes, your VP of Sales should be getting on a plane to close deals. Big deals. Strategic deals. If they can even take a few deals a year from initial lead to close that is great. But they should be out there helping the reps close deals. They should NOT however be carrying their own personal quota or spending more than 10% of their time on actively selling their own deals.
Extra Bonus….
Scalability & Repeatability (Depending your current size, in revenue)
The sales VP should be focused on making top sales behaviors consistent and repeatable to drive predictable revenue. This should really be done early on in the growth of the organization, before you hit $2M in revenue. So if you are a small IT staffing firm then this is easily the #1 task for your VP of Sales. Again, depending on where you are on the growth curve.
The reality however (at least from what I see) is that many IT staffing firms, even those well north of $20M in revenue have yet to figure out how to build a scalable sales organization. What this refers to is you have some customers and have you some leads and you're closing some deals, BUT you have no idea how to make it consistently repeatable. When you know how to make it (closing deals) repeatable your cost per sales drops significantly and your revenue per lead increases dramatically. Finding a VP of Sales who not only understands this but has experience doing it is the purple squirrel. If you find them, hire him or her.
To learn more about how top sales leaders create a coaching culture and hold team members accountable, download our eBook, How to Create a Culture of Accountability Through Coaching and Empowerment.