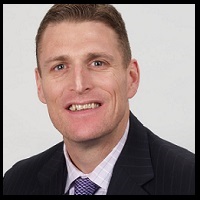 Understanding Which Sales Enablement Software You Need Part 2
In my my blog post Understanding Which Sales Enablement Software You Need Part One, I discussed Sales Content Management, Learning Management Software (LMS), Video Simulation Software for Skill Certification and Sales Engagement Software. I also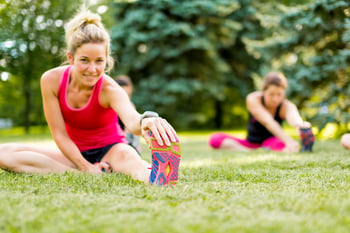 highlighted the specific challenges these sales enablement tools and software solve and the solutions they provide.
If you're new to sales enablement then you might want to check out my blog, Sales Enablement, The What and Why. As that post points out, sales enablement software is NOT the same thing as sales enablement. With the right sales enablement tools deployed in the right ways you can extend your sales enablement offering including your competitive advantage. If however you don't have a strong sales enablement technology strategy to support your sales enablement efforts, you're likely putting your team at a disadvantage. But that is why I've written this blog, to help you understand the various types of sales enablement tools and applications and how best to deploy them.
In this post I will cover the following sales enablement software:
Video and AI Powered Coaching Software

Sales Conversation Intelligence Software

Sales Forecasting Software

CRM Software
Before I get started, let me share with you a few statistics that tell you all that you need to know about the value of sales enablement and sales enablement software.
Research from Aberdeen Group found that organizations with a dedicated sales enablement function and supporting sales enablement software experience:
32% higher team sales quota attainment

24% higher individual quota achievement

23% higher lead conversion rate

75% of companies using sales enablement tools report higher sales in the past 12 months, with nearly 40% reporting growth of 25% or more.

59% of companies that exceeded their revenue targets (including 72% that exceeded them by 25% or more) have defined sales enablement functions. Only 30% of underperforming businesses can say that.
Sales enablement and sales enablement software make a financial impact. Here are four additional types of sales enablement software to consider adopting to support your growth objectives.
1.Video and AI Powered Coaching Software
Make no mistake, studies show that sales coaching BY FAR has the biggest impact on performance. Consider the following facts:
Sales reps with 30 minutes or less of sales coaching per week achieve on average

43% sales win rates

Sales reps who receive at least 2 hours of coaching per week, achieve 56% win rates (for more info on the benefits of sales coaching read, The Case For Hiring a Full Time Sales Coach)
Challenge: Despite the facts, very few sales managers engage their people in coaching. Why? Time and distance and half a dozen other reasons. But for most managers, coaching just feels like extra work. Yet research from Dr. Jack Zenger and Dr. Joe Folkman show that as much at 60% of sales reps say they're more likely to leave their job if their manager is a poor coach or fails to provide coaching.
Solution: Video and AI make accommodates virtual coaching (remote salespeople) and makes the act of coaching quicker and easier for managers. With video and AI powered coaching software, sales leaders can simply ask their reps to create a video recording of themselves do anything such as:
Sharing a customer success story

Overcoming an objection

Handling a customer pricing negotiation
The salesperson submits the video to the manager for review via mobile application on the web. The manager, corporate trainer or peer (peer to peer coaching is popular) reviews the video and provides positive and constructive feedback to help the rep improve performance.
The sales manager can then meet virtually over video with his or her rep and watch and diagnose the rep's performance and read the reviews together. Not only is this impactful but it saves times and accommodates a virtual and remote workforce.
For example, our AI powered coaching platform allows sellers to develop their skills through practice voice-over slideshow, video role-play, email and task execution, and voice-over screen share in one unified experience. Once a video is recorded and submitted, instant AI-based feedback helps reps and recruiters quickly and easily identify gaps in keywords to use, words to avoid, speech pace, submission length, and filler word usage. Similarly, reviewers whether they be managers, or coaches, can now provide feedback by comparing the reps' submissions to the standard set by the model pitch established by the organization.
2. Sales Conversation Intelligence Software
Challenge: CRM documentation by sales reps, ugh!! Conversations with prospects customers and candidates are one of the best ways for salespeople and their managers to learn, grow and develop. It's how you discover and understand the customer's pain points, their concerns and who they view as your competition. But when reps fail to properly document call notes they miss out on sales opportunities resulting in lost revenue. Even worse, they invest time pursuing opportunities while lacking all of the information including the knowledge that could help close more deals.
Solution: Sales conversation intelligence software records, transcribes and analyzes conversations to help sales reps easily access key information from their conversations, speed up data entry into their CRM, and pass information to other team members. Sales conversation intelligence software:
Enables salespeople to focus on the customer conversation

Improves sales call planning and sales follow up resulting in improved conversion ratios

Automates CRM documentation (through integration)

Provides for easy and impactful sales coaching
For sales leaders it provides a way to help coach and train team members by quickly and easily listening into key points of a sales (or candidate) conversation, like how reps answer questions and address customer concerns.
3. Sales Forecasting Software
Challenge: Many sales leaders struggle to consistently produce a sales forecast that accurately reflects reality. Imagine the following discussion between the CEO and Sales VP:
CEO: "How are the numbers looking for this month?"
Sales VP: "Pretty good, we just need to close a couple of more deals."
CEO: "So which is it, are things going great or do you need to close more deals?"
VP of Sales: "Ah…well….I guess we need to close a few more deals to hit our number."
This type of conversation, specifically the lack of confidence from the Sales VP doesn't instill confidence in the CEO. Yet this conversation is all too common. Research from Miller Heiman Group finds that fewer than 20% of sales organizations have forecast accuracy of 75% or greater. This of course creates issues when it comes to predicting sales performance and meeting revenue growth objectives. Not to mention budgeting, hiring, and workforce planning.
Keep in mind that there are a few common sales forecasting mistakes that require human intervention (not even the best sales forecasting software can't prevent). And, sales leaders and sales reps need to learn to remove subjectivity to ensure forecast accuracy.
Solution: Sales forecasting software. Sales Forecasting Software helps sellers and their managers answer questions like:
How likely is a deal to close?

Do your teams have enough deals in the pipeline to reach the monthly or quarterly goal?

Where is the buyer in the buyer's journey for your key opportunities?

What content or messaging does the buyer need to hear next based on where the opportunity resides in the sales pipeline?
Sales forecasting software provides real-time dashboards that turn raw data into actionable insights for sales reps and sales managers. Many of the more advanced tools now leverage AI to project quarterly sales performance and recommend seller actions (what to say, what to do next) for each specific opportunity (which is really cool)!
With an accurate sales forecast and sales forecasting software, salespeople and sales leaders can make smarter decisions when setting goals, hiring, budgeting, prospecting, and other revenue-impacting activities.
4. CRM (Customer Relationship Management)
Challenge: Sales reps and sales leaders need a "single version of the truth" for account and buyer contact information, sales opportunities, account ownership, pipeline management and sales forecasting. Marketing teams need the same for lead generation activities such as customer segmentation, campaign execution, and other lead nurturing activities. Without a way to structure and organize all of this data in a meaningful way, organizations will not only struggle to capitalize on it, but they'll also have a tougher time keeping sales and marketing properly aligned.
Solution: CRM software is the most popular among salespeople. Organizations that use CRM have increased rates of customer retention and customer satisfaction. With CRM software you can maintain a centralized database across your sales organization, manage all communication and interactions with prospects, automate data entry, be reminded to follow up with prospects-which all salespeople need and MUST have. You can also properly structure and organize contact data for customer segmentation and scale your sales processes over time. You also need CRM software to support your sales process & the buyer's journey.
Frankly, I'm not sure you can really run a sales organization without CRM software. If you did you would certainly be putting your sales team at a disadvantage.
What gaps do you have in your sales enablement technology stack? What investments sales enablement and sales enablement software investments are you planning to make in 2021? Let's start a discussion in the comment section below. Or, check out our eBook, The Staffing Leaders Guide to Sales Enablement.