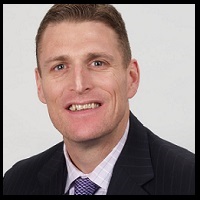 Why You Can't Accurately Forecast Sales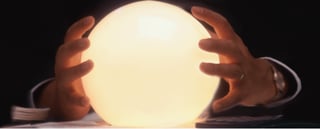 Most companies I see and work with in the IT staffing industry struggle to forecast sales revenues. In fact, some don't even do it at all. Customers tell me they would love to be able to forecast their sales but they just don't know how to do it. In fact, those companies that do try to forecast sales often refer to their forecast as "the crystal ball" or a "hope and prayer" indicating that they have no idea what deals are going to close and which are not. It's like playing darts in the dark. Unfortunately, this problem has become an epidemic. But if you can't figure out how to solve this epidemic, achieving long-term sustainable growth becomes increasingly difficult.
I've found that the root cause for poor sales forecasting is tied to a lack of a sales process and use of an extremely outdated (or lack of) forecasting methodology. First, most IT staffing firms don't have a consistent sales process or methodology where they rely on objective and quantifiable or observable actions that tells them whether or not they have successfully completed a step in the sales cycle. Instead, they rely on "gut feel." Gut feel does very little to accurately anticipate the successful sale of your service.
Second, just about all IT staffing firms use a very old and outdated methodology for how they try to forecast sales. They simply look at where they're at in the candidate recruitment and interview process and focus exclusively on the tasks they have completed. They say to themselves:
Candidates submitted. Check
Candidates interviewed. Check
Candidates reference checks completed. Check
Candidate pre-closed. Check
Candidate background screen completed. Check.
Typically when a candidate has gotten this far in the interview process sales managers and sales people tend to think the deal is around 90% closed. Confidence is real high which is why It's at this point in the sales cycle where sales people and sales managers set themselves up to be disappointed, surprised and often very frustrated. How? Let's start with the sales manager.
It's at this stage when you hear sales managers saying things like "when is that deal going to close," "did the candidate accept the offer'" "did we get the purcahse order back from the client," "do you have a signed SOW from the client?" This problem is sales managers can ask these questions all day long but it will not impact the outcome. This is not sales coaching nor will it help the sales rep close the deal. Sales managers think this is sales coaching and they think by asking these questions and updating their CRM with the latest sales data and the latest answers to these questions that their sales forecast is going to magically improve. It won't. As I have stated in previous blog posts, when it comes to opportunity coaching, sales managers need to provide sales coaching early in the sales cycle, often even above the funnel. Coaching needs to happen early and often because this is where you can influence the outcome, pointout bottlenecks and empower your sales reps to come up with solutions on their own.
Turning our attention to the sales rep, it's at this stage where salespeople make assumptions about their customer. Here are just a few classic examples of where sales people make assumptions about their client that ultimately ends up costing them the deal.
Assume they know who interviewed the candidate
Assume they understand the role that each interviewer plays in the decision making process
Assume they understand how the client will reach a decision among the group
Assume the budget is approved
Assume funding is avaialble
Far too often sales people make assumptions on these and because sales managers don't provide early stage sales coaching or ask enough probing questions early in the sales cycle these issues are unknown until it is too late to take any action and do anything about it. As a result, sales people and sales managers alike wait and wait and wait for the client to return their numerous phone calls to get the final decision. Several days, a week, weeks or even a month or more goes by before he they finally hear back from the client. What exactly are we waiting on and why is it taking so long? This my friends is the question that every sales person must be able to answer BEFORE they start working on any client requirement (as well as the execution of an MSA or proposal). The answer to this question will enable you to accurately forecast your sales.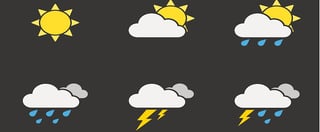 Today's "best in class" sales forecasting methodologies are based on quantifiable and observable actions completed by the customer. In short,
they are based on the steps or milestones that your customer has to complete
in order to hire a consultant from you or sign off on your proposal or MSA. These steps or milestones have nothing do with the tasks you complete. So sending the 15th email or leaving the 20th voice mail message or delivering your client the most eloquent and persuasive pitch to hire you candidate often has no impact on moving your deal to closure.
To forecast accurately and consistently, you must understand your client's hiring and purchasing process. You must uncover every single step that your client needs to complete to execute your contract or extend the offer. This requires a lot of preparation and questioning, much of which will initially push most sales people well outside of their comfort zone. But top performing sales people not only recognize this but they embrace it. They figure out ways to help their customer execute the steps of their purchasing process. In essence, they lead their client through the purchasing process.
Sales forecasting should not be about sales managers pushing sales people to commit to more deals simply to make their forecast look good. And it also shouldn't be about sales people trying to impress their peers and their manager by over committing. Sales forecasting is about poking holes in your existing opportunities to uncover your "blind spots" so that you know exactly where you stand with each deal and what you need to do to close each deal. That all starts with early stage sales coaching. It's like being a homicide detective-doing investigative questioning. But it also includes understanding your customer's purchasing process. Your customer's purchasing process IS the sales process.
How do you prepare your sales forecast? What do you find most challenging when assessing your sales pipeline and putting your sales forecast together? Please share your thoughts and experiences below and we can share our ideas and best practices with you.

About Dan Fisher
Dan Fisher is founder and owner of Menemsha Group, a provider of sales enablement solutions dedicated to helping IT staffing firms improve win rates, shorten their sales cycle, and increase revenue per sales rep. Since launching Menemsha Group in 2008, Dan has consulted with over 200 IT staffing firms and has invested over 5000 hours coaching IT staffing sales reps. He's authored is his own proprietary sales methodology and has previously spoken at Staffing World, TechServe Alliance and Bullhorn Live 2012. Prior to launching Menemsha Group, Dan spent 16 years in the IT industry running local, regional and national sales teams. Dan worked for Kelly Services, Oracle Corporation and Alliance Consulting. Dan currently resides in Boston, Ma.