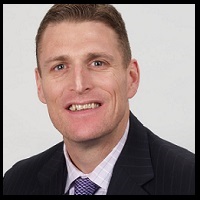 How Today's Forward Thinking Training, L&D Leaders Demonstrate Value
The COVID-19 pandemic has forced many staffing firms to confront the brutal facts of reality; how to train a remote workforce? And even more importantly, the ability to deliver an engaging remote and mobile learning experience?
Gone are the days of flying into corporate for a team training workshop and the Covid-19 pandemic has also taken away our ability to shadow train or "on the job training."
To counter these challenges, many organizations are turning (or have turned) to using an online learning management system (LMS). Content creation and content delivery, the two core functions LMS platforms were designed to perform are still important, but the emphasis now is on the learner experience and whether or not they adopt the training material and the business outcomes they produce.
Forward-thinking Learning & Development (L&D) leaders learned long ago that traditional LMS platforms don't enable them to make a quantifiable (financial) impact on the business. The reason is LMS platforms were never designed to track, measure and improve learner competency and improve sales skill execution; they were designed simply to impart knowledge. LMS platforms only tell you which learners have consumed which courses. Without the capability to track and measure training effectiveness including learner competency and quantifiable results, L&D leaders are left struggling to elevate their role in the organization and the function of their team and department within their business.
Perhaps you've been hearing more and more about "sales enablement" or "sales readiness software." (I recently wrote a two-part series on sales enablement software). The reason sales enablement software has become such a hot topic is because it shifts the focus of sales training away from imparting knowledge and instead focuses on delivering quantifiable outcomes.
Think of it this way: Traditional LMS platforms allow you to host and author your content online and allow your learners to consume training content from anywhere via any device connected to the internet. Pretty awesome! Sales readiness software improves sales effectiveness with the ability to continually assess, diagnose, and develop the knowledge, skills, and behaviors of your employees. Most importantly, you can track and measure learner competency and iterate for continuous improvement.
Sales readiness software is outcome-oriented that identifies the capabilities your reps need to win more deals and enables them to develop those capabilities. It provides tools that enable your reps with the right knowledge and helps them develop their selling skills so they can use that knowledge in real life scenarios. It also helps sales managers and subject matter experts build a regular cadence to coach sales reps, and gives them the analytics they need to monitor how their reps are improving.
For example, with sales readiness software staffing firms can certify their reps and recruiters are "conversation ready" with video and AI powered skills certification and coaching. Learners can participate in video role play missions in which they're tasked with executing real world customer/candidate conversations demonstrating they can apply the skills and knowledge they learned. AI Powered Coaching automates and speeds up the feedback loop with model pitch comparison, keywords analysis, transcription in multiple languages, submission length, speech pace and filler word usage including speech articulation. Quantitative and qualitative feedback pinpoints skill and knowledge gaps and helps reinforce and drive adoption of what has been taught ensuring skills mastery and training ROI.
This is how today's forward-thinking Training, Learning and Development leaders are making an impact on their business and elevating their role and department within their organization.