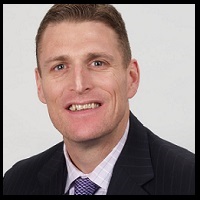 How To Avoid The 5 Most Common Sales Onboarding Mistakes
The time lapse between your sales new hire's start date and the date in which they track to meet or exceed sales quota represents your opportunity cost to onboard a new sales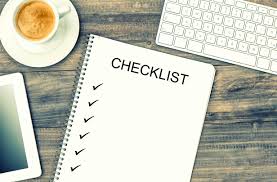 rep. A shorter ramp up time means reduced risk in missing your sales quota. With the cost of a failed new hire ramp up at six times the base salary (Topgrading for Sales), it is imperative that your sales new hires ramp up to productivity as quickly as possible.
Having worked with over 400 different IT staffing firms across the country, I share with you how to avoid the 5 most common sales onboarding mistakes.
1. Avoid Screwing Up Your Sales Rep's First Day
Your new hire's first day orientation experience and meeting the team is absolutely critical. I have witnessed hundreds of new hires come in on their first day full of excitement and enthusiasm only to go home feeling deflated and dissatisfied. Why? Because they had little or no access to their manager, the one who sold them on the company and the opportunity because the manager was too busy working on other projects.
These disappointed sales new hires feel like they have been pawned off to other team members to "entertain them for the day" despite having no structured sales onboarding program to participate in. Don't make this simple but all too common mistake. Make sure you build plenty of time into your calendar so you can spend significant time with your new hires and nail the first 30 days of sales onboarding. Also, instead of starting your new hire on a Monday you might want to consider having them start on a Friday. Think about the typical mood and tone of your office on a Monday vs. a Friday.
2. Don't Focus on Speed, Time to Training Completion
Over 90% of the employees I have interviewed regarding their sales onboarding experience expressed frustration with the lack of structure and the massive volume of unstructured content they are asked to read through. Common complaints have included:
"It was boring"

"The material is dry"

"I had to figure things out on my own,"

"It was a lot of reading and being lectured to."
Learners complain of a massive information dump and overload of company pitch decks, "how to manuals," sell sheets and other information. But the most disappointing comment I hear is "I don't really remember what I was trained on." If you really want to nail your sales onboarding, you will need to properly
structure and sequence you sales training program.
3. Avoid Shadow Training
Almost every staffing company I have ever worked with relies on shadow training. But as tempting and as easy as it is to ask a new hire to shadow a top performer, I strongly encourage you to avoid shadow training. The problem with shadow training is the person being shadowed is only going to share with the new hire the things they're comfortable and confident doing. This means your new hire is only going to get a partial glimpse into your overall sales process. Not only that, your sales new hire doesn't have the context to even know what to look and listen for or what questions to ask. Shadow training kills the productivity of your top performer and bores the heck out of your sales new hire!
4. Don't Forget to Track and Measure Your New Hire's Progress & Engagement
Your new hires (especially Millennials) want and need to know how they're performing and progressing with their sales onboarding. Yet most new sales new hires indicate that they don't receive manager feedback or coaching regarding their performance and that nothing is tracked to measure their skill and knowledge comprehension. For help on creating these metrics, you can read my blog, How to Create Metrics to Track Sales Onboarding Effectiveness. Or, you can go here to view Metrics to Track Sales Training Effectiveness.
5. Don't Skimp on Your Plan to Coach & Reinforce What Your New Hire Learned
I've interviewed dozen and dozens of IT staffing sales professionals and recruiters regarding their sales onboarding experience. Over 95% of those I interviewed told me they've never had follow up reinforcement coaching to support their sales onboarding training. Having a good sales onboarding program in place is undeniably integral to the success of your salespeople and your organization. If your new hires get off on the wrong foot, they will be highly likely to leave. Not only that, recognition is of greater importance to salespeople than just about any other profession. If you skimp on your plan to coach and reinforce sales onboarding training than when, where and how do you plan on giving them recognition?
Download your personal copy of the eBook about accelerating new hire onboarding and learn how can you break this vicious cycle and onboard recruiters and salespeople in a way that actually works?