As a staffing leader, getting new recruiters and reps up to speed quickly is one of your most important jobs. The sooner they're able to make quota, the better. Yet the reality is, most recruiters and sales reps struggle to achieve proficiency in their new position and many never make it.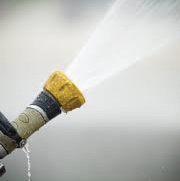 The impact of this churn is costly. Brad Smart, author of Topgrading for Sales, states that the average cost of a failed ramp-up is six times the base salary for a salesperson. Despite those staggering numbers, staffing companies traditionally have taken the "water through the firehose" approach to onboarding.
Conventional thinking is, the faster we can push everyone through training, the faster we can get them out in the field selling and recruiting.
The problem, however, is there is a lot a recruiter and a salesperson must learn before they can be considered fully ramped up and "sales ready" or "recruiting ready."
There is customer and candidate knowledge, sales and recruiting process knowledge, CRM/ATS training, company history and service offering knowledge, and pricing and capabilities.
That right there is a lot of information to retain, and we haven't even touched on skills training, the actual skills and techniques a new hire needs to develop in order to be successful. There is just too much information to absorb all at once.
When employers try to cram too much information in too short of a time period into their onboarding, they actually make it harder and slower for new hires to become competent and productive.
Unlike many corporate training programs, the goal to effectively onboarding a new sales rep or recruiter isn't just to make sure employees complete their training, but to ensure that they've mastered it.
Helping recruiters and sales reps retain information quickly and validating that they can execute those skills in the field is the ideal scenario for staffing and training leaders. But it requires planning.
We offer a blueprint for optimizing recruiter and sales onboarding for IT staffing professionals, broken down into 6 steps including details on how technology can support and sustain your program.