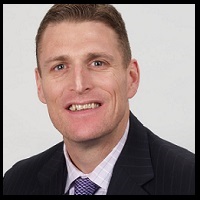 Five Tips and Examples for Writing Sales Prospecting Emails
When it comes to sales email prospecting, it's more important than ever that salespeople write clear and concise email correspondence. According to a study from DMR Business Statistics, we (the average office worker) send and receive 121 emails every day — a number that increases as a person gains more authority and responsibility and moves up the organizational chart.
Knowing the sheer volume of emails we send and receive, I think we all agree that our communication needs to be clear, articulate, on-point and relevant. Notice the word relevant is underlined and in italics. If you want to get noticed-and get a response-relevancy is key!
Download Now:
Top Sales Prospecting Techniques That Book More Meetings
Your prospects, including HR leaders, corporate buyers and hiring managers don't have time to read long, fluffy emails filled with industry jargon and buzzwords. And they certainly don't have the time, or the desire to read about your service offerings. So make sure your sales prospecting emails don't scream Sales! Be personable and direct, and always try put yourself in your prospect's shoe's when trying to convey your value. Here are five tips and examples for writing sales prospecting emails.
Spend More Time On Your Subject Line
According to research from Convince & Convert, 35% of email recipients open emails simply based off the subject line. Be sure to check out these 22 eye-opening email statistics that affect open rates. The other 65% consider other factors in addition to the subject line. All of this is to say that your audience will not read your email content unless they first click the subject line.
Your subject line needs to grab their attention and compel them to click and read further. Consider these four tips for writing effective email subject lines:
Personalize it.

Pose a compelling question.

Use concise (as few words as possible) and action-oriented language.

Leverage scarcity and exclusivity.
If you want to see some of these tips in action, check out Hubspot's best sales email subject lines. Hey, I don't have all the answers!
I
ntroduce Yourself
Obviously a referral is ideal but unless you were born into royalty, or you're Tom Brady or some reality T.V. star, your network will only take you so far. If your prospect has never heard from you or your company before, share a very short bit about yourself in a way that's warm and authentic. Humor is always a good option, just so long as it is actually funny and concise! In essence, you should be conveying who you are and why they should listen to you. This is where having well written value propositions come into play. At the same time, it helps to frame it in a way that makes it about them. For example, your email introduction to your prospect responsible for managing the IT help desk at a large bank could go something like this:
"Hey Jim, Dan Fisher with High Tech Inc. I'm reaching out because I work with other IT leaders like yourself from Boston's leading banking institutions. With so many employees working from home, IT support analysts are getting buried in trouble tickets. We have a repeatable solution we've deployed hundreds of times for banks including....."
In this example it's very direct. I'm building credibility and I'm referencing a challenge the prospect is likely to have. My second sentence could easily be a question to open a conversation loop or a short value proposition to position my value. Or, I could simply take a much softer approach by trying to be helpful by sharing a white paper or eBook relevant to my prospects buyer persona including their role and responsibility.
The takeaway is I'm getting a lot across in a fairly short message (with additional editing I may be able to make it even shorter). Shorter is ALWAYS better. Notice I don't talk about myself or my company or my service offerings. It's implied. It's implied because prospects are smart and they don't need (nor do they want) everything spelled out for them.
Don't Do This
I often see salespeople write emails that read something like this:
Dear <insert customer surname>, My name is <insert rep name> and I'll be your new account manager. I'm looking forward to working with you.....
This is a perfect example of an email that SCREAMS NO VALUE ADD! Because you're their account manager is NOT a reason for them to speak with you. This is what a customer service rep says, not what a salesperson does.
Instead, you might write something like this (and it could take you weeks or even months of research before you're ready)
Hey Jim,
Dan Fisher with High-Tech, Inc. For the past 3 years we have provided your organization with <insert your product/service>. In reviewing your business I've discovered.....
You can complete this sentence in a variety of ways. Perhaps it is "I discovered several ways in which we can reduce your costs." Or "I discovered several ways in which we can help you generate additional revenue streams." Or it may be something different all together. The point is you want the customer to know you've been thinking about him or her and their business and that you have an idea to hep them improve their operations.
Consider Where Your Prospect is in the Buyer's Journey
There's no point in selling yourself, your company, your candidate or your solution if they haven't figured out what problem it is they need solved and what approach they want to take for solving that problem. Unless your pre-call planning research tells you otherwise, as a general rule, you should assume all of your new prospects-those you have not yet communicated with-are in the awareness stage. And with prospects in the awareness stage you should focus on simply educating your prospect. They're not ready to make any decisions, so focus on sharing thought leadership with these prospects. See the illustration below for guidance.
Focus On Their "Pain Points," Demonstrate Empathy and Value
No one wants to read a sales email. They want help solving their challenges. They want business results. That said, you can demonstrate empathy and value at the same time.
He is an email for example:
"Hey Jim,
As the head of sales for High Tech Staffing I know from first-hand experience how challenging it can be motivating sales reps to consistently qualify their job orders. We recently helped GDH Consulting with this and as a result they improved their sales win rate by over 40 basis points."
In this example I demonstrate a little empathy and compassion by demonstrating I understand Jim's challenge. Then I follow it up by quantifying my value in a way that is relevant to his challenge.
Conclusion
In my experience, and one of the key points we emphasize in our sales training programs is the #1 factor that determines whether or not your prospect replies to your sales prospecting email is relevancy. Is what you reference in your email, in this case the "pain point" of consistently qualifying job orders and improving sales win rates the prospect's top priority? If what you reference is not their top priority then in all likelihood you will not receive a response. In the example above, improving sales win rates could be really important to the prospect but if growing revenue in existing accounts is more important, I in all likelihood will not receive a response. This is why planning and research is so important. This is why speaking with individual contributors and consultants before emailing (and calling) decision makers is so important.
If you didn't notice, the overarching theme and key takeaway of this blog post is that salespeople must have highly relevant value proportions. Selling in this day and age in which prospects are working from home and multi-tasking work responsibilities, children and home schooling, laundry and umpteen other things is very, very difficult. Trying to do so without relevant value propositions is well...you get the idea. But it doesn't have to be that way. You can download our free playbook, How to Build an Impactful Value Proposition and start building value propositions to improve your sales prospecting effectiveness.