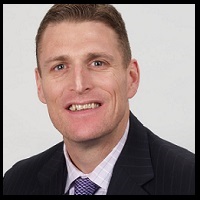 Sample Value Proposition that Gets Meetings
One challenge most IT staffing firms and their sales teams struggle with is coming up with an effective value proposition. Most sellers mistake their value proposition with an elevator pitch which only explains what a company does. As a result, sellers struggle with converting their cold calls into meetings.
I recently worked with Scott who is a sales rep with an IT staffing firm. Scott spends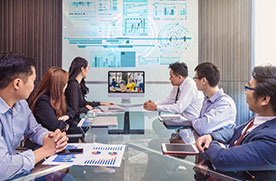 much of his time cold calling on new prospects. He's been trying to figure out his message for compelling prospects to take his call and meet with him. He shared with me that he often gets quick blow offs like "I have no time" and "send me your information." I asked him what his value proposition is and what reasons he offers for why IT hiring managers should meet with him and he shared with me the following:
"We're local and have been in business for 18 years"

"We're relationship focused"

"Our recruiters are technical"

"I'm located in the area and will bring the coffee and donuts"
Like many staffing sales professionals, he doesn't have a strong value proposition to capture the attention of IT hiring managers. Scott and I worked together for a few weeks to come up with a compelling value proposition that would capture the attention of his ideal prospects, IT hiring managers. Here is what we came up with.
Our customer, a large software manufacturer has been able to deliver an improved level of service while reducing their FTE headcount by 65%, and they have been able to redeploy their FTE's to more strategic initiatives to help grow the business resulting in:
Exceeded SLO's by 100% with zero escalations

Reduction in implementation errors resulting in additional 13% cost savings
Notice how Scott's new and improved value proposition quantifies how his service made an impact for his customer? That is exactly what a value proposition is and does. A value proposition articulates how your service impacts your customers business. From the customer's perspective, a value proposition answers the question of: How will my business change as a result of using your service?
If you need help creating value propositions including customer success stories that get meetings, check out my blog, Three Steps to Building Customer Case Studies

Learn more about cold calling by downloading the white paper called "Cold Calling Tips & Best Practices 2.0" now.
About Dan Fisher
Dan Fisher is founder and owner of Menemsha Group, a provider of sales enablement solutions dedicated to helping IT staffing firms improve win rates, shorten their sales cycle, and increase revenue per sales rep. Since launching Menemsha Group in 2008, Dan has consulted with over 200 IT staffing firms and has invested over 5000 hours coaching IT staffing sales reps. He's authored is his own proprietary sales methodology and has previously spoken at Staffing World, TechServe Alliance and Bullhorn Live 2012. Prior to launching Menemsha Group, Dan spent 16 years in the IT industry running local, regional and national sales teams. Dan worked for Kelly Services, Oracle Corporation and Alliance Consulting. Dan currently resides in Boston, Ma.