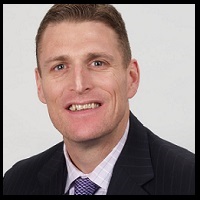 The Data Telling Us Why Sales Enablement is on the Rise
Research shows that more salespeople than ever are struggling to make quota. According to a study from CSO Insights, over the past five years the number of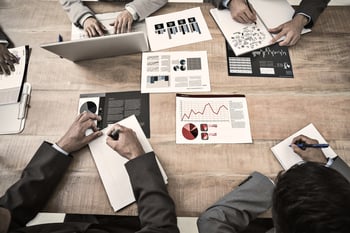 salespeople making quota has dropped by ten percentage points and the percentage of companies achieving their revenue goals has dropped by four percent.
For anyone trying to build a staffing business, this decline in performance is incredibly frustrating. You've likely invested in CRM and ATS solutions and other sales enablement tools designed to make your recruiters and salespeople more productive and effective. With the Covid-19 pandemic and teams working remotely you've likely invested in an online sales readiness platform to onboard and train your remote workforce and you've also probably also invested in creating buyer aligned marketing content, sales training programs, recruiter training programs and improving your interview and hiring processes.
So why aren't you seeing a return on your investment? The answer is simple. Today's staffing and recruiting firms are not keeping up with and adapting to the pace of change to effectively support and enable their sales and recruiting teams. What's changing and why are staffing and recruiting firms struggling to keep pace? Let's take a look.
Macro-Level Changes
Disruptive Technologies: Selling and recruiting has, and will continue to become even more technology driven. Sellers and recruiters will be forced to engage buyers and candidates through technology. We're already seeing the impact of this disruption as desirable sales skills are shifting from soft skills (relationship, rapport building) to harder skills like data mining and business acumen skills.
War For Younger Talent: Workers are hitting retirement age at a faster pace in which they can be replaced with new recruits. According to a McKinsey study, the labor market for the past 50 years has grown at 1.7% but predicts it will drop by 0.3% over the next 50 years. This translates into more competition for an even smaller pool of qualified talent. To be successful, companies will need to make improvements in defining their ideal target candidate profile to make successful hires. Sales enablement and L&D professionals will need to onboard these new recruits as quickly as possible and provide the services necessary to drive sales and recruiting professionals to higher and higher levels of productivity.
Those are just two high-level changes taking place globally. there are also a number of changes taking place "on the ground."
Micro-Level Changes
Multiple Buyers Make for Complex Sale: Research shows that the average buying team includes 6.4 buyers. Research also shows that these teams are made up of buyers from a wider range of disciplines (cross-functional teams). Sellers need to learn to sell to teams vs. individual buyers (it is rare to find a hiring manager today who makes a decision 100% on their own). Sellers will need to learn to sell to and manage a group of multiple buyers and identify each of their unique challenges and vision for success. Yes, selling has gotten and will continue to get more challenging.
Increasing Formalized Buying Process: As more and more staffing firms are trying to move up-market and increase deal size and sell projects and/or SOW (statement of work) business, the buying team grows and the buying process tends to follow a more formalized process. Sellers will need to develop the skills and knowledge training to effectively appeal to each of the unique buyer personas (on the buying team) and understand how corporate America makes buying decisions. Additionally, Sellers must improve their business acumen skills.
ROI Driven Business Decisions: The percentage of customers requiring an ROI analysis has gone from a five year average of 40% to 61%. Historically, the ability to discuss or demonstrate ROI of a solution has

not

been part of the "sales toolkit" for staffing industry professionals. With most staffing firms shifting to sell managed team solutions, managed services, SOW business, and other forms of projects and "solutions," sales and L&D Leaders will need to provide content and training services that support their salespeople and address this skill and knowledge gap.
Today's Buyer Seeks Outcomes, Not Your Product/Service: Buyers are not so much interested in what your product or service is and does, as much as the outcome and business results it produces. They want to know how your service will help them solve their challenges or achieve a business goal. This requires a very different selling approach that translates capabilities into business value.
Longer Sales Cycles: 60% of sales cycles with new customers last over six months. That is up from 41%. This is reflective of other trends such as larger buying teams and the increasing sophistication of solutions being sold. Salespeople and sales leaders will need to learn to adapt their approach to these longer sales cycles.
Buyer Experience:

According to Forrester Research, only 19% corporate buyers believe that their time spent with salespeople is valuable and lives up to their expectations. Buyers no longer need salespeople to tell them what services they provide-they can read your website for that. L&D leaders will need to design content and training services that position their salespeople as authoritative thought leaders in which salespeople can share fresh ideas, insights and perspectives unique to the buyer persona and phase of the buyer journey. Staffing industry sales professionals who fail to make this transition will be left behind and in the "transactional commodity bucket."
These changes have led to fewer and fewer salespeople making quota and the rise of sales enablement as a formal and strategic discipline. Most staffing and recruiting firms beyond "start up phase" have at least one full-time employee dedicated to training and talent development. So what's gone wrong?
In over 90% of the 300 staffing firms we've consulted, we found:
Training leader(s) do not have a seat at the executive table, and even those who do are not collaborating with their executive leadership team at a strategic level

Staffing industry CEO's and CFO's indicate their training leaders struggle to quantifiably demonstrate how their training services deliver revenue impacting outcomes

Staffing firms have not designed the right content, value messaging and training services to keep pace with these changes

Manager enablement including frontline coaching is not non-existent
To learn more about sales enablement and how to keep pace with these changes and enable your sales and recruiting teams to optimize productivity and performance, check out or latest eBook, The Staffing Leaders Guide to Sales Enablement.