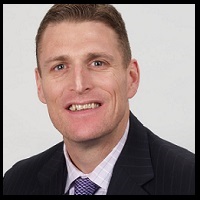 Applying the Kirkpatrick Model to Evaluating Your Training Programs
In my most recent post, Understanding Metrics to Track and Measure Sales Training ROI, I discussed the importance of tracking leading indicators, lagging indicators and return on expectations (ROE) for measuring the ROI of your (sales) training and onboarding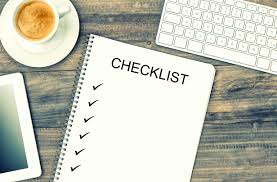 programs. In this post I'm going to spend a little more time talking about tracking and measuring Return on Expectations, AKA, the Kirkpatrick Model, which refers to measuring adoption of the skills, knowledge, systems and processes you teach.
New hire onboarding serves as the perfect context for a discussion of the Kirkpatrick model for tracking and measuring training adoption; staffing firms are going bonkers with new business and are looking to hire salespeople and recruiters to fuel their growth. Tracking and measuring new hire onboarding is also an area that's ripe for the measurement of training effectiveness. Your new hires come to your company with little to no knowledge of your methodologies, systems and processes. After a set period of time they leave training and go into production to begin the work they have been trained to do. They are expected to perform to certain standards and expectations. Applying the Kirkpatrick Model to evaluating your training programs can give you the feedback you need to iterate and improve the effectiveness and results of your training programs.
What is the Kirkpatrick Model?
When it comes to measuring the effectiveness of any training program, the Donald Kirkpatrick model established in the 1950s continues to be a solid reference point. Its four assessment levels are the perfect precursor to calculating your training ROI and collecting all the relevant information you need to quantify the value of your training, learning and development programs.
The Kirkpatrick Model is a globally recognized method of evaluating the results of training, learning and development programs and should be part of your training implementation strategy. It assesses both formal and informal training methods and rates them against four levels of criteria: reaction, learning, application, and business impact or results.
Level 1: Reaction and Planned Action
Usually a survey is issued immediately following a training program or event. This determines if learners and their managers were prepared for their participation in training. Through interviews learners are asked if they think they've learned something, if they are going to use it in their daily life, if they liked the program, and if they would recommend it to their colleagues. Learners must explain what their expectations were, give full feedback on the experience, and say whether they felt engaged by the training course.
Level 2: Learning and Confidence
This level evaluates to what degree learning took place and whether or not the learners obtained the skills and knowledge presented in the course. This is achieved through pre and post training exams, simulations and evaluations. This level answers the questions:
Do learners recall the information accurately?

Are they confident in their understanding of the information?
Level 3 Application and Implementation (Change in Behavior)
Effective sales training and recruiter training doesn't just impact skills and knowledge but is also designed to change employee's sales behaviors. Tracking and measuring this level of transformation is monitored and reinforced over time. Data is collected that evaluates whether new behaviors and knowledge have transferred back to the job and are being demonstrated by sellers and their managers in their selling activities. Often it is the managers themselves who evaluate whether there has been a change in employee behavior by using a checklist involving questions like these (depending on the content of the course):
Has the employee stopped discounting?

Has the employee stopped calling HR and started calling hiring managers?

Has the employee improved the qualification of his/her job orders?
Level 4 Business Impact
This level connects behavioral change including skill and knowledge adoption, and application of sales methodology and other learning outcomes to leading indicators such as:
Outbound emails to emails replied to conversion (improved conversion rates)

Connects to meetings booked conversion (improved conversion rates)
This level answers the question: Are attendees who have demonstrated they learned the material are actually performing better?
Begin With The End in Mind
Demonstrating value and quantifying the ROI of your training programs begins before you even launch your program. L&D and Enablement leaders must begin by understanding the desired results and then determine what skills, knowledge, and behaviors are required to achieve those desired results. Once that is determined, L&D and Enablement leaders must also figure out how to present the training program in such a way that it not only enables learners to grasp what they need to know to achieve the results but also react positively to the program. The training must engage it's learners to be truly impactful.
The clearer L&D and Enablement leaders are on the desired results (Level 4), the greater the likelihood the success of the program.
How are you tracking and measuring your training programs? Let's start a conversation in the comments section below.