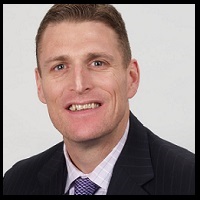 A 5-Step Plan to Boost the ROI of Your Sales Training
There are thousands of IT staffing firms across the country, with new ones springing up every month as IT veterans leave larger firms to strike it out on their own. According to Staffing Industry Analysts, the IT staffing market grew 6 percent in 2015, and after a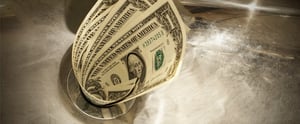 period of similar growth this year, it's expected to reach $28.9 billion in value.
The problem is, so many of these new firms get stuck in the startup phase, around $10 million or less in revenue.
What's it take to break through that barrier? A sales team that can consistently bring in new business to your firm.
About 85 percent of the IT staffing firms I work with as a sales training coach rely on one or two key people for 80 percent or more of their revenue. This is clearly not scalable. One of the primary reasons it's happening is CEOs and sales leaders know how to sell but they don't know how to teach and replicate their success for others to follow.
Sales training in the IT staffing industry is usually too short, too reliant on inefficient methods like shadow training, and disconnected from any kind of consistent sales methodology based on proven best practices.
In my latest eBook for IT staffing firms, I plot a five-step path forward for overhauling your sales training program and empowering your entire sales team to contribute to the growth of your firm.
Here's a preview of what I cover in-depth in the eBook, a 5-step plan to boost the ROI of your sales training (for IT Staffing firms):
Step 1: Map Out Your Sales Process
As I told a Bullhorn Live user conference, a sales process "defines the steps that a sales rep and a customer need to take in order to complete the purchasing process." Without a sales process, or sales methodology, you have nothing to train new sales reps on.
As I describe in my new eBook, your sales process should include these seven things:
Lead creation

Lead qualification and conversion

Lead nurturing

Opportunity qualification

Clearly defined stages that are aligned with the customer's purchasing process (customer verifiable outcomes)

Opportunity management

Customer segmentation
Step 2: Create a Job Scorecard
What does success look like for a sales rep at your firm? What does a rep need to know to achieve that? What roadblocks will they encounter?
Once you've answered those questions, you can create a job scorecard. This will ensure you and your reps are on the same page regarding the expectations and duties of their job. Most importantly, it will allow you to measure their progress as they strive toward those goals.
A job scorecard should include specifics like revenue and GP quotas, daily/weekly/monthly metrics, and KPIs.
Step 3: Move Beyond Shadow Training
Shadowing — training new sales reps train by having them observe experienced reps — is the most common form of sales training used in the IT staffing industry. As I wrote about in my recent article, it's also the most ineffective.
In summary, shadow training spreads several different sales processes throughout your organization, rather than unifying your team around a single one. New reps witness the strengths of the reps they shadow, but learn nothing about their weak areas. Because it lacks a baseline of best practices, It's also impossible to track the effectiveness of shadow training.
Step 4: Create a Regimented, Milestone-Based Training Program
Sales training should not be a one- or two-day event like it is at most IT staffing firms. Reps rarely absorb and remember all the information that's thrown at them during those intense one or two days. The human mind just isn't built for it.
I recommend a training program that follows reps through at least the first 90 days of their jobs. Up to and beyond a full year is ideal and, typically, needed.
During that time, establish training "milestones" for your reps. Have them work toward developing specific skills and meeting specific goals within specific, pre-determined timeframes.
Read my eBook for more tips on reasonable milestones to set for your sales reps during their first year on the job.
Step 5: Track the Effectiveness of Your Training
Most companies are doing nothing at all to track the effectiveness of their training programs. They track metrics like closed deals, but closed deals aren't necessarily the result of good training. Sometimes, it's just luck. Not only that, closed deals and even face to face meetings are lagging indicators.
Here are the metrics that you should be tracking (again, I expand on each of these in my new eBook):
Engagement.

Did your reps read their training documents? Did they watch the videos and complete their exercises? A learning management system can help you here.
Ramp-up time.

This is a measure of how long it takes your reps to go from trainees to productive salespeople. To track ramp-up time, the first thing you'll need to do is define it. If you don't have a specific definition of ramp-up time, then you won't have a baseline to track against.
Win-rate percentage.

Win-rate percentage is the number of deals you close divided by the total number of deals you put into your pipeline. It's the most obvious yet the single most overlooked metric in sales. Win-rate percentage gets to the heart and soul of your sales process, your sales training and onboarding program, and the effectiveness of your reps. When this number increases, you know your reps are improving.
To learn more about sales training ROI including how to track and measure the ROI of your sales training programs, download our ebook, The Definitive Guide to Tracking and Measuring Sales Training ROI.