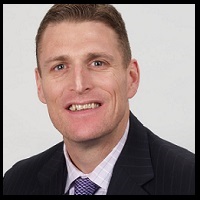 To Grow Your IT Staffing Firm, Do a Job Scorecard First

If I had to name one thing holding back most IT staffing firms from growing beyond the startup phase, it would be their overreliance on one or two top-performing salespeople for most of their revenue.
I see this in at least 85 percent of the firms I work with. The owner or the sales manager is making most of the deals while the rest of the sales team is struggling just to pay for their own seats.
Most sales training programs aren't cutting it — for reasons I've written about before. So to build a sales force with the skills to not only pay for their own seats, but contribute significantly to the growth of your IT staffing business, I recommend tearing down whatever inefficient, ROI-draining sales training program you're using now and replacing it with a more effective, more scalable one.
That should start with a job scorecard for all your sales positions. In other words, you can't start training your reps for success — or hiring new reps — if you don't define, exactly, what success is and what it will take to get there.
Why a Job Scorecard Will Help You Grow Your Firm
A job scorecard is a tool that is part of Topgrading, a methodology for hiring A players created by Brad and Geoff Smart and considered by many as the best interviewing and selection system available. An A player, by the Smarts' definition is someone in the top 10 percent of the available talent pool who is willing to accept your specific offer
The cost of a bad hire is 15 times his or her annual salary, according to the Smarts, so it is critically important to get the recruiting and selection process right the first time.
The key distinction between a job scorecard and how most IT staffing firms hire is the scorecard has not nothing to do with looking for industry experience. Instead, it requires or asks the employer to focus on establishing a hiring profile, the DNA of the ideal candidate, and the specific expectations of the role.
Job scorecards get everyone on the same page regarding the expectations of their job. A job scorecard details a person's purpose for the job, the desired outcomes of the individual's work and the competencies both technical and cultural required to execute it. Sales reps perform better when you set expectations up front and base them on specific, rather than subjective, benchmarks.
More than that, though, through the process of creating a job scorecard, you'll be mapping a path forward for your new hire and your new sales training program.
After defining what success looks like for a well-trained rep, a job scorecard should establish expectations about what the rep will need to know and need to execute — at each stage of their development — to get there. The easiest way to do this is to reverse engineer the skills and competencies a rep should have acquired by the 30-, 60-, 90-, and 120-plus-day timeframes.
For example, rather than just setting an expectation that a new hire should be making "X" amount of placements by month three, with a job scorecard, you can break that down even further so that your new rep knows exactly what needs to be done in order to get to "X" placements per month by their 3rd month.
For instance, with our sales metrics methodology, we break sales metrics into three categories: sales activities, sales objectives, and sales results. When a new rep is hired, we expect him or her to consistently execute a certain number of sales activities by month three. The expectations change each month, however, as we expect them to improve their sales effectiveness. So each month maps out how the efficiency level should improve.
By doing this, owners or sales managers get greater clarity into how well the rep is progressing. In other words, it shouldn't take an owner or a sales manager six months to figure out they need to let their new rep go for lack of performance. Developing a job scorecard and mapping this out will give you the insight you need to make better, more informed decisions quicker, which in turn will save you money and help you reduce turnover.
Job scorecards should detail the specific expectations for each role, including the revenue and gross profit quota, daily/weekly/monthly metrics, and KPI's.
Now, not only have you set goals for your reps, you've set goals for your training program.
How a Job Scorecard Will Help You Get More ROI From Your Sales Training
One of the most common mistakes I see IT staffing firms make with their training programs is trying to cram too much information into too short of a time. This usually takes the form of one or two days of training just after a rep starts work, long before they'll need most of the information they're taught.
According to Sales Performance International, new reps lose 84 percent of what they learn in sales training within 90 days. So if your training program consists of one or two days of information overload, the odds are against your reps remembering what they've learned when it comes time to actually use it.
With a job scorecard, you'll know reps will need to learn certain skills by the end of their first month on the job and certain other skills by the end of their first four months. There's no reason to waste their limited memory capacity with information on how to close a job order if they just started leaving voicemails.
A job scorecard will allow you to create a training program that will keep pace with your reps' progress, not overburden them with too much information at the start of their job and then leave them out to dry for the rest of it.
How Job Scorecards Can Help You Hire the Right People
Before you can train people to help you grow your staffing firm, you'll need to make sure you have the right people in the first place. A job scorecard can help with that, too.
Many of the companies I work with hire based on a job description. They judge a candidate on experience in the IT industry. But just because someone has worked for three different IT staffing firms over 10 years in the business, it doesn't mean they have the attitude to make 50 phone calls a day, dealing with all the rejection that comes along with that. It also doesn't mean they're coachable or have the aptitude to navigate a complex sales process or negotiate with an educated buyer.
Include in your job scorecards a hiring profile that describes the attributes that would make a new hire successful selling for your firm. If you're looking for some ideas for what to include, see my whitepaper "7 Steps for Turning New Sales Hires Into Productive Powerhouses." Also, feel free to share in the comments what you think makes a sales rep successful.
Building a New Sales Training Program
Creating a job scorecard for your sales team is just the first of five steps you should take toward rebuilding your sales training program for better ROI. For the other four, follow the link for a free copy of my new whitepaper, "5 Ways to Drastically Overhaul Your Sales Training Program and Boost ROI."
About Dan Fisher
I'm Dan Fisher, founder of Menemsha Group. Over 400 IT staffing firms including thousands of sales reps and recruiters apply my sales methodology including my scripts, playbooks, job aids, tools and templates, all of which is consumed from our SaaS based sales enablement platform and our mobile application. I've coached and mentored hundreds of sales leaders, business owners and CEO's, and I have spoken at a variety of industry events including Staffing World, Bullhorn Engage, TechServe Alliance, Bullhorn Live, Massachusetts Staffing Association, and National Association of Personnel Services. Since 2008 I've helped IT staffing organizations quickly ramp up new hires, slash the time it takes to get new reps to open new accounts and meet quota, get more high-quality meetings with key decision makers and help leaders build a scalable sales organization. My training and coaching programs are engaging and highly interactive and are known to challenge sellers to rethink how they approach selling. Ultimately, I help sellers increase productivity, accelerate the buying process & win more deals.