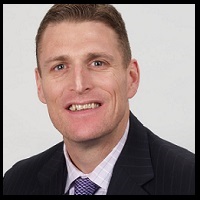 Tips To Make Sales Prospecting & New Account Development Efficient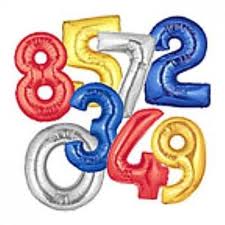 Is sales really a numbers game? I think many believe this but I certainly don't. When I run my sales training workshops and webinars I often ask the audience, "How many of you have a clearly defined target market," or I will say "write down on a piece of paper the top 5 key demographics that you're looking for in your "perfect customer" account profile." Typically, only about 10% of the audience responds indicating that 90% of sales people selling IT staffing services don't really have a strategy or plan as to who they are calling and why they are calling them. Most IT staffing sales reps are simply calling any company willy-nilly. Perhaps this is why a Forrester Research study revealed that only 19% of the more than 400 US-based IT and Executive Buyers surveyed believe that meetings with salespeople is valuable and lives up to their expectations.

What I find even more amazing is when I sit with sales professionals to provide them with coaching and I ask to see their prospect list. Here are a just a few of the common responses I get when I ask about their prospect list

Sales Rep: "I'm working my way through all of the accounts in our database that are not currently being called on by our sales team. Right now I'm going through the C's (all companies that start with the letter C).
This just amazes me every time I hear this (and I hear it often) because we ALWAYS discover that many if not most of the companies are out of business or have been sold or bought out, many of the contacts are no longer there and most of the phone numbers are outdated or out of service. Talk about a waste of time! And of course we have no idea what, if any, qualification process was applied to these accounts when they were originally entered into the CRM/ATS system.
On other occasions I find sales professionals calling hundreds of different companies. HUNDREDS!! How can you expect to know anything about your prospect when you're calling on hundreds of different prospects? You can't! And again, I ask the sales person, "How did these accounts get on your radar? Why are you calling this company?" Common responses include:
"I don't know"

"My colleague/manager told me to call this account/list of companies"

"I saw a job posting on their web site/Indeed.com"
None of these responses, including the last one, are compelling reasons for calling on an account.
Short on Time? Download the eBook on
Tips To Make Prospecting & New Account Development Efficient
What You Need To Know About Sales Prospecting & New Account Development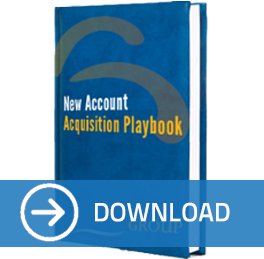 Sales prospecting & new account development today is NOT about calling as many prospects as possible. Prospecting and opening new accounts today is about:
Selling to companies where you will have the highest likelihood for success

Remaining focused on selling exclusively to these accounts

Calling on each account you select with specific intent
I have learned through experience that the sales people who are calling on hundreds of accounts with no strategy or clearly defined target market are typically those who are simply seeking a transaction. Let's get one thing straight, it is very easy for a prospect to tell when a sales person knows nothing about their business, has no clear call plan or call objective (when they receive a sales call) or when the sales rep is making their personal self-interest the priority of the call. If you're always thinking about and focused on "what can I sell" during your prospecting calls, you can expect to get little in return. Prospects see right through this self-serving sales behavior. Instead, you should be focused on how you can add value with every client interaction. Having a clearly defined target market will significantly improve your prospecting and new account development efficiency.
Listen to what Geoffrey Moore, author of Crossing the Chasm (this book is known as the "bible" for selling and marketing high-tech products) and speaker and business adviser to many of the leading companies in the high-tech sector, including Cisco, Cognizant, Compuware, HP, Microsoft, SAP, and Yahoo!.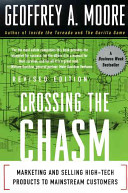 "Companies that try to be all things to all people have significantly higher costs, never really establish a strong customer base from which to grow and often disappear before achieving profitable growth."
Which Prospect Companies Will Give Me the Highest Likelihood for Success?
This is actually a pretty easy exercise. Look at the customers your company has had consistent success with and ask yourself the following questions:
What industry are they in?

How big of a company are they (small cap, middle market, enterprise)?

Where is the company in their development stage (start up, emerging growth, mature)?

Do you have access to the ultimate decision makers or do you have to work through a gatekeeper or third party?

What technologies are they using?

What solutions have you consistently provided for these customers?

Most importantly, what problems are you solving for your customers?
The answers to these questions begin to lay out the road map for the types of prospect accounts you should be focusing on. Why? Because you have a story to share. Today's corporate buyer and IT decision makers like nothing more than relevant customer success stories. If you're calling on accounts where you have no story to share and/or can't sell with specific intent, you're calling on the wrong accounts.
Calling on a Few Select Accounts that Meet Your Pre-Defined Criteria

I'm a firm believer that you can do prospect into and open any new account you want to do business with. It's just a matter of planning, time, discipline and persistence. This includes corporate America's most prestigious companies such as Google, Apple, Facebook, Amazon, GE, etc.
So, to make your prospecting and new account development efficient be sure you clearly defined your account qualification elements. You should be able to quickly recognize an account you know you should pursue vs. an account you should walk from. Having account qualification elements defines this for you. Here are a few things to keep in mind when defining your account qualification elements.
What are the characteristics of the types of companies I enjoy working with most?

What types of companies have I (or my company) struggled with?

What types of IT consultants does my delivery team excel at delivering? Struggle to deliver?

What are the characteristics of my most profitable customers?

What are the characteristics of the high-maintenance, low margin customers?
There are a lot of things in this business that are outside of our control. But deciding who we do business with is not one of them. YOU get to decide who YOU want to do business with. You control this process. So define your target market and associated qualification elements, create the qualifying questions and apply the qualification process to your prospecting efforts. I can assure you that you will love the results! Oh….and I think you will find it pretty liberating to say "Facebook doesn't qualify for my business."


About Dan Fisher
Dan Fisher is founder and owner of Menemsha Group, a provider of sales enablement solutions dedicated to helping IT staffing firms improve win rates, shorten their sales cycle, and increase revenue per sales rep. Since launching Menemsha Group in 2008, Dan has consulted with over 200 IT staffing firms and has invested over 5000 hours coaching IT staffing sales reps. He's authored is his own proprietary sales methodology and has previously spoken at Staffing World, TechServe Alliance and Bullhorn Live 2012. Prior to launching Menemsha Group, Dan spent 16 years in the IT industry running local, regional and national sales teams. Dan worked for Kelly Services, Oracle Corporation and Alliance Consulting. Dan currently resides in Boston, Ma.