Why Niche IT Staffing Firms Crush Generalists
In my last installment of this series we talked about the dangers of taking an IT generalist position when developing new accounts. To recap, IT staffing firms without a niche face a number of challenges including but not limited to: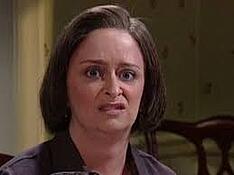 • Difficult to create compelling, relevant value propositions
• Requires unmanageably large candidate pools
• Lack of depth in the candidate market creates a reliance on job-boards and often allows the best candidates to go untouched
• Long recruiting cycles
• Perception in the market that you are a commodity
• Difficulty establishing credibility with prospects in need of specialized/hard to find talent
Those are just a few from our more comprehensive list.
Given the weaknesses of the model, it seems obvious that anyone in our industry would avoid that model at all costs, and yet, it is the most common in our industry. Why is that? I think the answer is fear. People fear that if they cast too narrow a net that they will be unable to achieve their revenue/growth goals. They fear that a sudden change could cause them to lose market share. They fear that they will be unable to achieve sufficient wallet share within an account to maintain a secure position. To people with that view I offer this definition of F.E.A.R: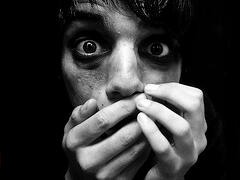 False
Evidence
Appearing
Real
While all of those concerns are valid and legitimate the reality of the market place is that well-managed niched firms, with a properly executed go to market plan, out-perform their generalist competition by a huge margin. It's hands down not even close. Having a strong entry point trumps weak entry attempts at many doors every time.
Benefits of Niche IT Staffing Firms
You have a compelling story to share with your prospects
You can establish deep industry/technology/vertical knowledge in a timely manner. This opens doors for conversations with decisions you wouldn't have otherwise
You have increased access to organizations that would otherwise be hidden behind closed vendor lists and impenetrable VMS/MSPs
Recruiters can develop deep, robust candidate pipelines gaining them access to candidates they would not have been able to find in the past (due to having to focus on so many types of positions)
Improved candidate pools dramatically shorten recruiting cycles; improving the sales cycle and massively impacting fill rates (Time kills all deals!). Win more deals without exerting more energy.
Improved branding, viewed as specialty niche provider improves position in marketplace; seen as market and thought leader
Creating value propositions is simplified to the point of becoming nearly automatic and, because they are so targeted, they are more dramatic.
Training new reps/recruiters takes significantly less time meaning they will likely become profitable much more quickly.
Access to profitable SOW business is increased as the market place recognizes your expertise within your niche
And for the owners out there, a higher multiple when it comes time to exit
How do we select our niche?
Great question. Selecting the niche you are going to specialize in is, of course, an extremely important question. Some questions to ask yourself and your team:
• What types of roles/industries have we struggled with filling in the past?
• What types of roles/industries have we had a great deal of success with in the past?
• What clients were we most profitable with?
o What did they have in common?
• Do I have a background in, or a passion for, any particular technology/industry/vertical?
• What is the future of this market place?

For a more comprehensive list of questions and ideas on how having a niche will improve your branding, and shorten your sales cycle you can download our free value proposition playbook.
Once you have asked yourself and your team these questions and analyzed the responses, your choice is generally quite clear. At the very least, your options list has narrowed to a more manageable size. Once you have made your selection it is time to think about implementing your transition to the new niche. Let's talk about that next time.
About Gerry Gadoury
Gerry is a fifteen year veteran of sales, sales management, and sales operations within the IT staffing and professional services industries. Gerry has designed and delivered IT sales training curriculum for multiple IT staffing firms and has experience working in all operational facets of the IT staffing and professional services industry including "hands-on" experience in sales, technical recruiting and branch management. Gerry brings invaluable experience in developing, delivering and reinforcing training programs and change management initiatives. Prior to Menemsha Group Gerry worked for Softworld Inc, Kelly IT Resources, GenTech, and the United States Marine Corps.