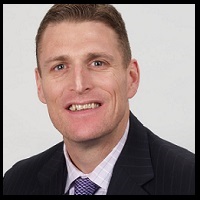 Prospecting and Getting Customers to "Admit Pain"
The ability to stimulate the interest of prospective hiring managers and corporate buyers is the lifeblood of selling. Those who fail to master this skill will always struggle to fill and maintain the top of their sales funnel. This is by far one of the most challenging tasks for sales professionals regardless or product, service or industry. A survey conducted by Equation Research polled sales professionals about the most pressing challenges they face and over 50% of respondents indicated that "prospecting for new opportunities" was their top barrier to success. Another survey conducted by Chief Sales Officer Insights revealed that nearly two-thirds (64%) of sales teams need improvement in generating new leads.
For most salespeople, the mere mention of the word "prospecting" gives them the chills and makes the hair on the back of their neck stick up. This begs the question, what exactly is "prospecting?"
Most staffing sales professionals consider prospecting to be the act of making calls to prospective customers to generate a job order or secure an initial face to face sales meeting. But to accomplish either of these the salesperson must first stimulate interest on behalf of the prospect. Therefore prospecting should be viewed and understood as the salesperson calling a prospect to stimulate interest. Calling a prospect and pitching a candidate, asking for a job order or a meeting typically doesn't stimulate interest. In fact, it actually creates resistance.
Many salespeople also forget or were never taught that the #1 rule to sales is, No Pain, No Sale. If the customer has no pain or problem to be solved then there is no sale to be made. It is that simple. Salespeople who struggle to fill the top of their sales funnel with new opportunities either don't have a enough conversations or they simply don't ask enough "pain probing" questions to stimulate interest and uncover a pain point. Customers are not going to voluntarily open up and share with salespeople their problems or "pain." Sales people have to learn to ask.
Stimulating Interest by Asking Probing Questions
In general salespeople encounter two types of prospects. Prospects with latent pain and buyers with admitted pain. Buyers with latent pain tend to be those who are in the awareness stage and are not actively looking for a solution or trying to solve a problem. 90% of hiring manager's fall into this category. They have latent pain because they're either not aware of their problems or, they might be aware of the problem but they have rationalized that there is no solution to the problem. Perhaps they researched solving the issue in the past and they couldn't find a solution or they tried repeatedly in the past to solve the issue but failed. Or, perhaps they are aware of the problem and have decided fixing the problem is not worth the investment of time and money. Simple everyday examples of this include that one squeaky wheel on your grocery cart at your local market that steers your cart to the right or left, or updating software on your phone or computer. The point is, they are little annoying issues that you want resolved but the pain is not so great that it has become admitted pain and you commit to fixing it (although eventually you probably do upgrade your software).
When salespeople encounter a hiring manager with latent pain their job is to help the hiring manager become aware of and admit this pain or their problems. Remember this tip, every IT hiring manager is experiencing some level of pain because managing complex IT projects never goes without a hitch. But getting the customer to verbally admit their problem is a critical step and must not be overlooked. Why? It is difficult for prospects to commit to taking action (scheduling a follow up call or meeting with you, signing an MSA, getting a job order or SOW approved, etc.) without first having a clear understanding of the problem to be solved and a vision for the solution. The salesperson who gets the buyer to admit their pain and accurately diagnoses the buyer's critical business issues or potential missed opportunity — their "pain" — and who then helps the prospect create a vision for the solution most often wins the business. This is prospecting, uncovering customer latent pain and getting prospects to admit their pain or critical business issues.
So, what questions should salespeople being asking to get their customers to admit their problems or pain points? Below are just a few examples.
What do you see as some of the challenges that lie in your way?

What pitfalls are preventing you from hitting your goals?

How confident are you in your current team and their ability to meet your customer's demands?

What are your customers asking of you that you don't know how to deliver?

What concerns you most about your plans for moving forward?

When you consider

<fill in the blank>

, and

<fill in the blank>

, which do you find most concerning and why?
Prospects who admit their pain are typically willing to openly discuss their problems, dissatisfaction or difficulties in further detail and welcome ideas and insights on how to best go about resolving them. But only AFTER THEY HAVE ADMITTED THEIR PAIN, not before.
The Real Key to Getting Customers to Admit Pain
Imagine meeting someone for the very first time and in the fist 5 minutes of the conversation they say "tell me the most embarrassing moment in your life." Would you feel compelled to share that information? Probably not. The reason is because you're being put in a difficult situation where the person asking the question is asking you to make yourself vulnerable which is very uncomfortable. In short, they have not yet "earned the right" to that information. When salespeople fail to properly frame the conversation including their probing questions they put their customers in the same uncomfortable position.
Imagine receiving an unsolicited sales call from a salesperson who shortly after introducing themselves asks you "so, what's keeping you up at night." or "what is your biggest pain?" You're not going to open up and share that information with them. They haven't earned the right to that information. You don't know them and you certainly don't trust them. And as a general rule, don't use the word "pain" with your customers or ask them "what is keeping you up at night." This terminology is fine to use between fellow sales professionals but not with actual customers.
Instead, salespeople need to wrap their expertise and context around the question to make the customer feel inclined to engage in a conversation and offer an unfiltered response.
Here is one example of how I might probe a Director of Big Data for latent pain.
"I work with a number of other Big Data executives likes yourself and they are sharing with me that their biggest challenge is maintaining their metadata repository, integrating disparate data source systems and getting all of their data into a common data format. Which are you finding most challenging?"
Notice what I have done here. I'm sharing with this prospect what I'm seeing and hearing in the marketplace from working with other Big Data executives like him. By wrapping my question in this context the prospect can see that I understand the world of Big Data. The question sends the message that I work with other like minded customers just like him and that I understand the challenges associated Big Data. This is what salespeople need to do if they hope to get unfiltered responses to their probing questions design to reveal customer pain. Even if he has no issues in all three of those areas, I have demonstrated that I do know something about Big Data which will make him feel more inclined to answer my follow up questions than if I had just said "what's keeping you up at night?"
As I discussed in my post, Structuring & Sequencing Sales Discovery Questions, there is a proper sequence to asking probing questions. In general you want to start with asking general or broad questions and slowly get more specific. Generally speaking you also want to start with easy questions that don't require the customer to make themselves vulnerable by sharing sensitive or confidential information. Within the conversation itself the salesperson will also need to share fresh ideas and insights so that customer sees you as an authoritative thought leader. If the salesperson just asks questions and but never contributes the conversation then the prospect will feel like they're being interrogated. Taking a consultative approach to your questioning is key.
How do you go about stimulating interest with your customers and prospects? What do you find most challenging about asking probing questions that reveal a customer pain point or dissatisfaction? Let's start a conversation in the comments section below.
About Dan Fisher
Dan Fisher is founder and owner of Menemsha Group, a provider of sales enablement solutions dedicated to helping IT staffing firms improve win rates, shorten their sales cycle, and increase revenue per sales rep. Since launching Menemsha Group in 2008, Dan has consulted with over 200 IT staffing firms and has invested over 5000 hours coaching IT staffing sales reps. He's authored is his own proprietary sales methodology and has previously spoken at Staffing World, TechServe Alliance and Bullhorn Live 2012. Prior to launching Menemsha Group, Dan spent 16 years in the IT industry running local, regional and national sales teams. Dan worked for Kelly Services, Oracle Corporation and Alliance Consulting. Dan currently resides in Boston, Ma.