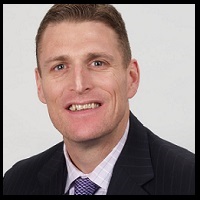 Sample Scenarios For Calculating Sales Training ROI
If you follow my blog then you probably know I have put together a short series of posts on the topic of sales training ROI. My first post discussed the formula for tracking and measuring sales and recruiter training ROI. My second post discussed the importance of understanding metrics for tracking and measuring training ROI and in my most recent post I discussed the Kirkpatrick Model to Evaluating Your Training Programs. I've packaged all of these blogs and additional ideas, tips and best practices into our eBook, The Definitive Guide to Tracking and Measuring Sales Training ROI.
In this post I'm going to share with you how to calculate the financial value of a placed candidate and then I'm going to share a couple of training scenarios to help you calculate the ROI of your training programs. Finally, to help you determine your sales training costs, I will share some industry data (costs) that you will also want to factor in for calculating training ROI.
Calculating the Financial Value of a Placed Candidate
If you're a Sales Enablement or Learning and Development leader working in the staffing and recruiting industry and you want to quantify the value of your sales and recruiter training programs, the first step is to make sure you understand the basic formula for calculating the financial value of a placed candidate/consultant (contract/temporary basis).
Consider the following assumptions.
Your company has 100 consultants on billing.

The average client bill rate for those 100 billable consultants is $102.00 per hour

The average placement (placed candidate) works 1,400 hours (per assignment)

Your average contract value in gross revenue is $142,800
You want to capture the average contract value in gross profit dollars because this is what your CEO, CFO and sales and recruiting leaders care about most. This is how your salespeople and recruiters earn commissions and how they're measured.
Here is the formula.

Assume The Following:
Average Bill Rate: $102.00/hour
Average Candidate Pay Rate: $72.00/hour
Tax & Burden: 18%
Fully Loaded Cost $84.96
Average Hourly Gross Profit: $17.04/hour
Average Contract Value in Gross Profit Dollars: $23,856.00

Multiply By 100 To Convert Gross Profit Dollars to a Percentage
Once you quantify the financial value of a placed candidate you're ready to start tracking and measuring the ROI of your sales and recruiter training program(s). So, what do you want to measure? Here are a couple of sample scenarios for calculating sales training ROI.
Sample Scenario For Calculating Sales Training ROI
Let's assume you enroll a group of salespeople in a sales training program with the following assumptions.
| | |
| --- | --- |
| Training Cost Per Learner | $2,000.00 |
| Number of Participants | 5 |
| Total Cost of Training Program | $10,000.00 |
Let's assume all five participants average 2 placements per month or $47,712 in net new monthly (gross profit) bookings PRE-training for a monthly cumulative total of $238,560.
Let's assume POST-training your five sales reps are now collectively averaging a cumulative monthly total of $620,256 in net new monthly (gross profit) bookings.
Here is the formula for calculating your sales training ROI.

In this scenario you have a sales training ROI of 3700%. Pretty impressive! Here is another sample scenario for calculating sales training ROI.
Quantifying Sales Training ROI by Improving Sales Win Rates
GDH Consulting wanted to improve sales win rates. To achieve the desired end result and achieve a positive ROI, they knew they first had to track ROE. They understood the cause and effect relationship between ROE and the uplift in revenue growth. They tracked and measured:
Field adoption and application of scripts and playbooks introduced in training

Field adoption and application of the customer hiring plan sales tool introduced in training
As field adoption of the skills, behaviors and tools grew, so did their sales win rate percentage. Within just a few months of training completion the overall sales win rate rose from 21% to 70% where sales reps applied the sales tools and skills applied in training.
How do you quantify the impact of this dramatic increase in sales win rate percentage?
Let's assume their average contract value in gross profit dollars is $20,000. For every ten job orders PRE-training, they were booking $40,000 in net new gross profit bookings (fill 2 out of 10 jobs). POST-training they started booking $140,000 in net new gross profit bookings (filling 7 out of 10 jobs). They made a training investment of $50,000. Here is their ROI formula.

But wait, from looking at the formula it is pretty easy to see that their $50,000 investment delivered an ROI of zero, or break even. True, but only on the first ten job orders.
Let's extrapolate this improvement in sales win rates over one hundred job orders.
PRE-Training: 100 job orders yielded $40,00,000 in net new gross profit bookings (20% win rate).
POST-Training, 100 job orders yields $1,400,000 in net new gross profit bookings (70% win rate)
After 100 job orders, GDH Consulting achieved a sales training ROI of 2,620%.
Here is their ROI formula after 100 job orders.

Imagine what their ROI will look like if they can maintain that win rate for the next 500 jobs or 1000 jobs?
Calculating Your Sales Training Costs
To determine your sales training costs, consider the following costs that contribute to sales training.
Travel. Airfare, hotel, dining and other expenses for a 2-3 day training event can cost up to $2,000 per person or more. If your sales training requires travel, don't forget to include SMEs and facilitators and all other members traveling and their expenses.
Facilities and Materials. Off site meetings start at $1,500 or more and that is just for the facility such as a conference room plus $75/person for each day.
Trainer/SME Hours. Outside experts can charge anywhere from $2,500 to $15,000 or more daily plus travel expenses.
Internally Hosted Training Events: Onsite training facilitated by internal leadership and the training department has a cost. Consider salaries broken down into an hourly rate and don't forget to add preparation time as well as facilitation time.
Lost Selling Time. How much is your sellers' time worth? Saving 2 out of 200 selling days would be worth 1% of each rep's average annual production. For reps selling $1M/year, that $10k/rep adds up quickly!
FTE Salaries: If you conduct your sales training in house and don't require travel then you simply account for the training team's annual salary and break down how many hours are dedicated to:
Creating, Updating, Repurposing Training Content

Hosting Training Webinars, Workshops, Live Classroom Training, etc.

Coaching Individual Reps, Recruiters, Managers

Preparing for Training and Coaching
Instructional Designer: Hiring an instructional designer to design storyboards, infographics, PowerPoint presentations and other material will range between $65 and $85.00 per hour. eLearning development with basic animation and "click and reveal interactions'' will cost between $3,500-$5,000 for 30 minutes of video output.
Technology: If you use a Learning Management System (LMS) or other online training platform(s), don't forget to factor in the software licensing costs. Licensing fees are typically based on a monthly user fee and can range between $35 and $50 per month per user. Depending on the platform there could be other fees involved including technical support, data storage and professional services.
On average, companies invest between 2% and 5% of payroll on sales training. For example, if you pay your salespeople an annual base salary of $50,000, you should be investing between $1,000.00 and $2,500.00 in annual sales training per employee.
Employee development and career advancement are 2 of the top 3 things millennials search for when accepting jobs. And only 50% of sales reps think their company provides them with the training they actually need to be successful.
Finally, here are some additional statistics to help support your business case and justify the budget you need.
HR Magazine reports that companies investing $1,500 or more per employee per year on training average 24 percent higher profit margins than companies with lower yearly training investments.

The American Society for Training and Development (ASTD) collected training information from over 2500 firms and found that companies that offer comprehensive training:

Have 218 percent higher income per employee than those with less comprehensive training,

Enjoy a 24 percent higher profit margin than those who spend less on training, and

Generate a 6 percent higher shareholder return if the training expenditure per employee increases by $680
For additional sales training ROI resources please check out the Menemsha Group sales training ROI calculator at https://www.menemshagroup.com/roi-calculator. We also suggest the Mindtickle sales readiness value assessment ROI calculator. Mindtickle is our technology partner and recognized by G2, Gartner and Forrester as the product leader in sales readiness software. You can access the ROI calculator at https://www.mindtickle.com/resources/roi/
About Dan Fisher
I'm Dan Fisher, founder of Menemsha Group. Over 400 IT staffing firms including thousands of sales reps and recruiters apply my sales methodology including my scripts, playbooks, job aids, tools and templates, all of which is consumed from our SaaS based sales enablement platform and our mobile application. I've coached and mentored hundreds of sales leaders, business owners and CEO's, and I have spoken at a variety of industry events including Staffing World, Bullhorn Engage, TechServe Alliance, Bullhorn Live, Massachusetts Staffing Association, and National Association of Personnel Services. Since 2008 I've helped IT staffing organizations quickly ramp up new hires, slash the time it takes to get new reps to open new accounts and meet quota, get more high-quality meetings with key decision makers and help leaders build a scalable sales organization. My training and coaching programs are engaging and highly interactive and are known to challenge sellers to rethink how they approach selling. Ultimately, I help sellers increase productivity, accelerate the buying process & win more deals.