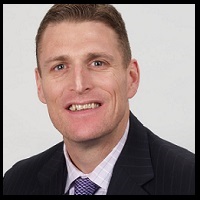 The Formula For Tracking, Measuring Sales and Recruiter Training ROI
Sales and recruiter training is critical to attracting and retaining talent, boosting revenue and shortening ramp-up time for new hires. To remain relevant, it's no longer good enough to simply "check the box" on training completion. You need to prove that it's having a quantifiable impact on the bottom line.
But how do you put a dollar figure on your sales training and recruiter training programs? And how do you convince your company's leadership that your training budget is worth it? It's a question that almost every sales and recruiting leader and every Learning and Development (L&D) leader has had to answer at some point in their career.
Sales training is not cheap. According to a report from the Association for Talent Development, sales training costs an average of $2,326 per salesperson annually for most companies. Before making this kind-or any kind of training investment-executive leadership wants proof that your training is worth the expenditure. They want you, Learning and Development Leaders, Sales and Recruiting Leaders, to show them what the results or the ROI of your training program. They want proof that your training is making an impact on revenue growth. So how do you do that?
What Is Sales Training ROI?
ROI stands for Return On Investment. Return on investment (ROI) is the ultimate measure of accountability. Within the context of sales training, it answers the question: For every dollar invested in sales training or sales enablement, how many dollars were returned, above and beyond the investment? ROI is an economic indicator that compares earnings (or net benefits) to the investment, and is represented as a percentage.
Here's the basic formula for tracking, measuring sales and recruiter training ROI

You're seeking an ROI greater than 100%. A 100% ROI means that you broke even. You've made back your investment but you haven't increased gross profit. An ROI of less than 100% means you lost money on your training investment.
For example, if you invested $100k on your sales training and you only saw $50k in new net new gross profit as a result of sales reps applying what they learned, you are out $50k and are not realizing a return on your investment.
Why You Should Calculate Sales Training ROI
Demonstrating a quantifiable ROI not only serves to satisfy the demands of your company and executive leadership, but it will also help you check the effectiveness of each of your programs and iterate for continuous improvement. As a Learning and Development or Sales Enablement leader, calculating sales training ROI also enables you to more effectively position your role and function as a strategic adviser recognized for impacting revenue growth, which champions your initiatives to win additional resources.
In a future post I will discuss the different models and metrics for tracking and calculating sales training return on investment (ROI). In the meantime, you might want to check out our ebook, The Definitive Guide to Tracking and Measuring Sales Training ROI.
About Dan Fisher
I'm Dan Fisher, founder of Menemsha Group. Over 400 IT staffing firms including thousands of sales reps and recruiters apply my sales methodology including my scripts, playbooks, job aids, tools and templates, all of which is consumed from our SaaS based sales enablement platform and our mobile application. I've coached and mentored hundreds of sales leaders, business owners and CEO's, and I have spoken at a variety of industry events including Staffing World, Bullhorn Engage, TechServe Alliance, Bullhorn Live, Massachusetts Staffing Association, and National Association of Personnel Services. Since 2008 I've helped IT staffing organizations quickly ramp up new hires, slash the time it takes to get new reps to open new accounts and meet quota, get more high-quality meetings with key decision makers and help leaders build a scalable sales organization. My training and coaching programs are engaging and highly interactive and are known to challenge sellers to rethink how they approach selling. Ultimately, I help sellers increase productivity, accelerate the buying process & win more deals.