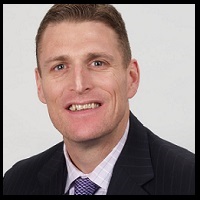 Identifying & Qualifying Your Target Market
Three of the biggest and most common challenges IT staffing sales reps struggle with is
Knowing which accounts to call on

Who within an account to target and call on

Recognizing if and when to walk away from an account. Far too many sales reps either;

Spend too much time working accounts that have little or no business to offer

Spend too much time working accounts they have no chance of winning, or

Walk away from high value accounts before they have been qualified, missing out on huge revenue opportunities
For these reasons, you need to have a clearly defined ideal target market that tells you:
The demographics and characteristics of the types of accounts yous should focus on and why

The most effective way to identify target accounts and build your prospecting call list

The buyer personas of the the key, high value buyers within the accounts
In this blog post, identifying and qualifying your target market, I'm going to explain to you why sales is NOT purely a numbers game and that selling today is about calling into companies in which you will have the highest likelihood for success. Sellers who have a clearly defined and qualified target market experience improved prospecting results.
In his classic book, Crossing the Chasm, Geoffrey Moore points out that companies who try to be all things to all people have significantly higher costs, never really establish a strong customer base from which to grow and often disappear before achieving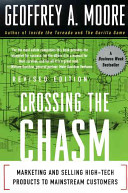 profitable growth.
This sounds incredibility similar to the IT staffing industry. Most IT staffing firms and IT staffing sales reps take the shotgun approach to sales prospecting by simply going after any and all job orders. In other words, they try to be all things to all people and never establish a
niche or core competency.
Many people in the staffing industry think that sales is purely a numbers game. They believe the only way to make more placements and generate more revenue is to increase activity volume. You should know that selling today is instead about:
Selling to the types of companies where you will have the highest likelihood for success.

Selling only to the select companies that meet your pre-defined qualification criteria that you've established

Focusing your time exclusively on breaking into targeted accounts
Selling today is not about calling on 200 or 500 different companies or 2000 different contacts. It is about having a well thought out and calculated strategy. In baseball the pitcher has a strike zone in which he must pitch the ball. If he misses the strike zone it's a ball, 4 balls and the batter takes first base. Selling today is about defining your strike zone and focusing exclusively on pursuing companies that fit into that strike zone. Top performers who understand this shave days and even weeks off their sales cycle because they don't waste time calling on accounts or contacts outside of their strike zone.
The Value of Having a Clearly Defined Target Market
Being a generalist IT staffing firm also known as "jack of all trades master of none" is a common go to market strategy for many IT staffing firms. The belief behind this strategy is that by casting a wide net, the firm will be able to engage more opportunities and increase their likelihood for making more placements and achieving growth. This strategy has several flaws however, for instance:
It is nearly impossible for recruiting teams to maintain such a large and diverse candidate pool. For this reason it forces recruiters to be reactive instead of proactive.

A generalist approach makes it nearly impossible for sales & recruiting teams to develop any sort of industry or technical domain expertise. In general, people want to feel they are working with experts. If were you were having heart surgery would you want your surgeon to be a generalist or a heart surgeon specialist?

Without a niche focus you should expect long, fruitless recruiting cycles because your recruiters will have to rely on the job boards to get candidates rather than proactively developing a candidate pipeline in given niche.

Relying on the job boards to find candidates means your recruiters have no relationships with candidates which will extend your sales cycle and negatively impact your sales win rates.

Lack of credibility on behalf of the sales rep when engaging new prospects. Prospects want to work with industry savvy partners who understand their industry and technologies, not generalists.

Sales reps are perceived as a commodity rather than a value add service provider and partner.

Inability to differentiate your value proposition.

Targeting "any" open IT positions brings in business that is not necessarily in line with the strengths of the delivery team, causing frustration in both sales and recruiting teams.
IT Staffing Firms with a Defined Target Market Benefit from the following:
The ability to establish a deep understanding of a specific industry and technical vertical.

The ability to quickly and easily establish credibility with new prospects as an industry partner.

Recruiters can develop deep robust candidate pipelines, and establish relationships with candidates without having to rely on job boards.

Higher fill ratios because recruiters are able to call on candidates they already have an established relationship with rather than relying on the job boards and calling candidates who have never heard from the recruiter before.

Improved branding, viewed as specialty niche provider improves position in marketplace; seen as a thought leader.

Personalized and targeted messaging which shortens your sales cycle

Creating value a proposition is simplified and training new reps/recruiters takes significantly less time which accelerates time to quota attainment for new hires
Does your staffing firm have a clearly defined target market?