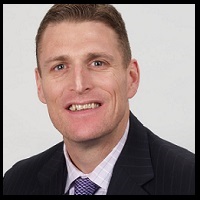 How to Handle Sales Reps Who Object to Adopting Your Sales Process
Imagine you've invested the time and resources to develop a sales process. You're supremely confident it will streamline sales activities, generate better results, and make your salespeople more productive. You only have one hurdle standing in your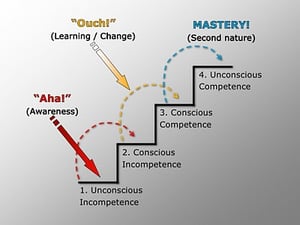 way: user adoption.
I have helped dozens of IT staffing firms implement sales process and inevitably there is always at least one sales rep, often more, who will push back. Sales reps, particularly the seasoned ones are notorious for pushing back and complaining about sales process. According to CMO Council, lost productivity and poorly managed leads cost at least $1 trillion every year. This is attributed to lack of sales process adoption from salespeople.
Before I share with you how to handle sales reps who object to adopting your sales process, let's examine why your salespeople may not be adopting your sales process in the first place.
Some of the common complaints we hear from salespeople regarding sales process adoption include:
"The process is too complicated"

"There are too many fields"

"There are too many stages"

"It takes too long"

"This is not how I sell"
Overall, I would say over-engineered sales process is the most common cause for sales reps refusing to adopt sales process. Cumbersome and time consuming documentation is not only confusing but costly. Getting reps to adopt your sales process depends on its simplicity, and whether it's going to help them to close more deals.
Now that you know why your sales reps object to adopting your sales process, let's examine some ways to resolve it.
1. Review Your Sales Process
Review each stage of your sales process including the steps and activities that the seller is supposed to complete and the steps and activities the buyer is supposed to complete. Are they accurate? Are they realistic? Is there anything in there that would create friction and/or give your sales reps reason to skip a step?
Next, list the tools and resources your sales reps need for completing each step. Are the tools and resources readily available? Are they easy to use? Have your sales reps been trained on how to use these tools?
2. Have you Aligned Your Sales Process to Your Buyer's Journey?
The buyer's journey maps out the activities and actions the prospect must complete in order to buy from you. The buyer's journey includes the following stages.
Awareness Stage: The buyer realizes they have a problem to solve or a goal to achieve
Consideration Stage: The buyer defines their problem and considers their options for resolving the issue
Commitment Stage: The buyer must decide if they are commitment to making the change
Decision Stage: The buyer makes a final decision and picks a solution or vendor
Understanding where a prospect is in their buying process helps salespeople ask the right questions, share the most relevant information and focus on solving the most relevant problems. If you lack a buyer aligned sales process your salespeople will know it and they will not buy into it. Your sales process must be grounded in the realities of how your ideal target customers buy from you.
3. Develop a Sales Process Playbook
Once you have mapped out a buyer aligned sales process, create a sales process playbook. Your sales process playbook should be documented and easy to read and understand. It should include illustrations depicting workflow within your CRM or ATS to eliminate confusion and provide clarity.
Your sales playbook should set expectations, outline the process, and provide reps with step-by-step instructions for executing each stage. You should also provide supporting materials to support the use and adoption of your sales process including checklists and reference material they can use.
4. Communicate (Repeatedly) the Value of Your Sales Process
Most sales reps and especially top performers prefer to sell "their way." They don't want to feel stifled by someone else's methods. To get your sales reps to adopt your sales process you have to communicate to them how following the process will benefit them.
Many sales managers fail at this because they tend to communicate how the organization will benefit from the team following the sales process vs. how the individual sales reps will benefit from follow the sales process. Instead of enforcing adoption upon your reps, show them how it will benefit them.
One effective way to accomplish this is by comparing before-and-after metrics. Create a before-and-after comparison of sales win rates, length of sales cycle and sales quota attainment for each of your sales reps. Share those success stories with the entire team to gain buy-in.
5. Incentive Activity Based Sales Process Metrics
Incentive and reward your people for adopting your sales process. Not only does this help drive sales process adoption but it helps your reps improve their sales effectiveness. Activity based sales metrics focus on the inputs executed by the sales rep at each stage of the sales cycle. This includes documenting notes, checking check boxes, clicking on radio buttons and progressing through automated sales process workflow with your CRM or ATS.
By leveraging gamification to drive sales process adoption you tap into your sales rep's competitive nature by encouraging them to execute at their highest level to achieve the goals you've established.
6. Making Report and Analytics EASY to Access and Consume
In general sales reps despise sales reports. If you can't set up and configure your CRM or ATS to quickly and easily access the data you need including metrics that prove your sales process is working and being adopted, then you've just created another friction point for your sales reps to push back.
Support your sales reps by creating easy to access and consume reports. If your sales reps see data showing them that their results are improving they will be more inclined to adopt your sales process.
7. Coach to Your Sales Process
Finally, and this is a non-negotiable, sales managers must coach their sales reps to the sales process. This means conducting one-on-one meetings each week with each of your reps to coach them on their opportunities to each stage of your sales process. What will ultimately determine adoption of your sales process is the quality and frequency of the coaching including the questions the sales manager asks of his or her sales reps. If you don't coach your reps to your sales process or ask them questions about their opportunities that tie into your sales process then don't expect your sales reps to adopt your sales process.
Conclusion
A study conducted by Chief Sales Officer Insights found that companies that follow a sales process are more than 2.5X's more likely to hit their revenue goals than those without a sales process. The list of benefits from adopting a sales process goes on and on but to reap those benefits managers must first learn how engage their sales reps in adopting their sales process and gaining genuine buy-in.
What are you doing to drive adoption of your sales process?
If you want to improve sales performance, download the free eBook titled "The Definitive Guide to Building a Buyer Aligned Sales Process."