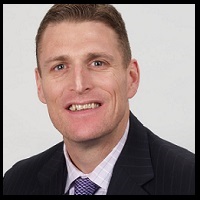 How To Enable Your Salespeople to Book More Sales Meetings
Sales Enablement | Sales Prospecting
When I listen to sales reps and their managers discuss the challenges associated with sales prospecting and trying to book sales meetings with new prospects, it is astonishing how little focus is on the customer. Salespeople and their managers are far more concerned with sticking to a cadence and their number of outreaches instead of understanding the customer's perspective.
Understanding the customer's perspective refers to understanding how customers think, how they perceive value and where they reside in the buyer's journey. Only by understanding the customer's perspective can we tailor our messaging and compel them to engage and take action.
Nobody shows up for work and randomly decides "I'm going to buy something today" or, "I'm going to hire a contractor today." Instead, they progress down a path to make a purchase which includes research and evaluation before committing to meeting with a sales rep and signing a contract. This path is referred to as the buyer's journey. The buyer's journey represents the customer's perspective including the things they think about, their concerns, the research they conduct and the decisions they must make leading up to meeting with a salesperson and making a buying decision.
Every buyer begins their buying journey in the awareness stage. During the awareness stage, the buyer is unaware of you, your company and your offerings and is experiencing a problem or symptoms of a problem and their goal is to alleviate the problem. Your prospects are not yet thinking about solutions or providers; it's far too early for that. Instead, they're looking to contextualize their problem. They're trying to define and understand their challenges and opportunities, and identify possible ways for addressing them by gathering information. As a result, they do research on the internet to more clearly understand and frame their problem.
During this stage, the only way salespeople can gain the trust of their prospect is by demonstrating credibility and authority relevant to the problem(s) the prospect is trying to solve and the desired results they seek.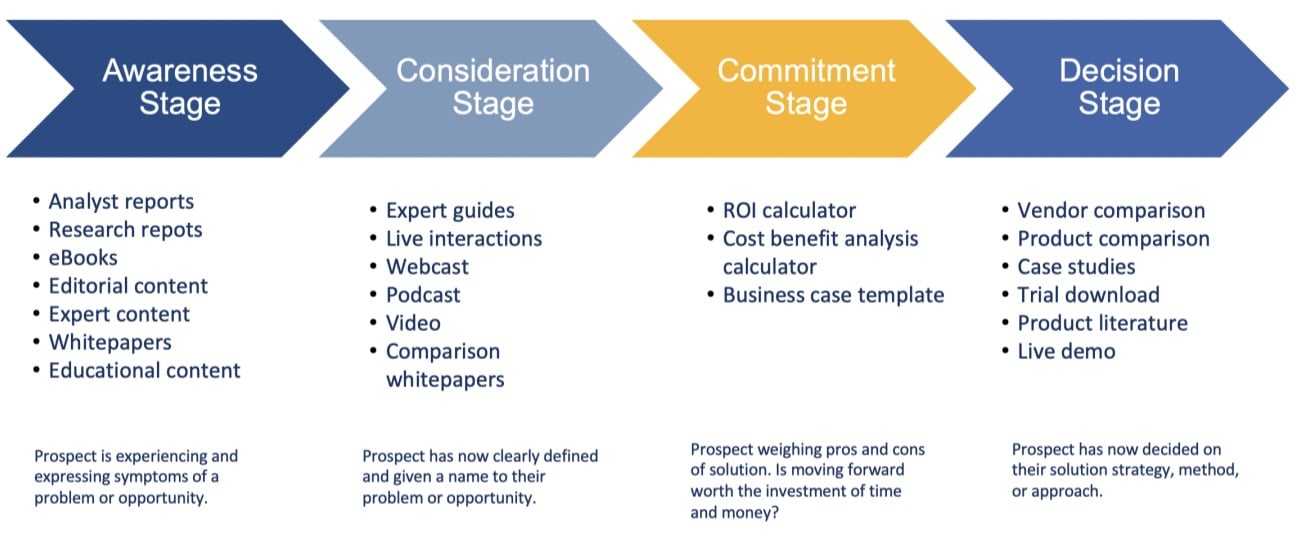 It is during this stage, the awareness stage, that salespeople struggle the most. While salespeople are throwing everything at their prospects in an effort to book a sales meeting; skill market candidates, email marketing literature, enroll their prospects in drip (email) campaigns, text message, voicemail message, LinkedIn messages and umpteen other things, their outreach falls on deaf ears because their messaging fails to account for the customer's perspective and align with the awareness stage.
For perspective, it is the decision stage where salespeople want to spend their time and energy, and it's the phase most Training, and Learning and Development (L&D) teams focus on for providing training content and services. During this stage salespeople are asked to explain why their proposal or candidate is the best solution, overcome objections, address client concerns and ultimately close the deal. The reality however is that salespeople need to be enabled with content and value messaging that aligns with the customer's perspective within the context of the awareness stage.
How To Enable Your Salespeople to Book More Sales Meetings
When engaging new prospects in the awareness stage (all new prospects are in the awareness stage until they tell you otherwise), salespeople must focus on helping their prospects better understand their challenges and how to solve them. Without it, they can't help the customer define their desired future state and create a future vision for success. And without that, the customer will never move forward in the sales process.
Prospects need high-level content that helps them better understand their challenges and options for solving them. White papers and case studies are two primary examples of awareness stage content sellers should be sharing with their prospects. Sales enablement content for the awareness stage is designed to help salespeople share a vision for an improved future so the customer can advance to the next stage of the buying journey.
Salespeople also need to be enabled to engage prospects in the awareness stage because it is far easier to influence the customer's thinking and shape their vision for future success or their desired future state, before being influenced by peers or the competition. Finally, salespeople must be enabled with awareness stage content in order to effectively participate in social selling and to build a sales opportunity funnel.
For these reasons, sales enablement during the awareness stage is more important than ever because it enables salespeople to engage prospects earlier in the sales process and equips them to be relevant, valuable and differentiating with each and every interaction.
By supporting their people with awareness stage content, sales enablement teams equip their salespeople to:
Always be coming from a place in which they're genuinely trying to help the customer achieve a goal or solve a problem

Take a genuine interest in understanding the customer's business, goals and challenges in order to offer ideas and insights

Ask inquisitive, thought-provoking questions

Educate the buyer and even challenge their thinking
Thanks to the internet, prospects will continue to be flooded with information and research overload. As a result, they'll continue to brush salespeople off for as long as they possible can. But despite having access to a plethora of information, your prospects are still searching, often to no avail, for new ideas and approaches to solve their problems, innovate and gain a competitive advantage and achieve their desired results. Equipping salepeople with awareness stage content and value messaging is how you enable them to book more sales meetings with new prospects. Sales teams that understand the customer's perspective and are enabled with awareness stage content will win the majority of the deals because they are the ones who will be creating the opportunities and influencing the how the customers thinks including the decisions they make.
To learn more about how to enable your salespeople to book more sales meetings, check out our eBook, Top Sales Prospecting Techniques That Book More Sales Meetings.