Subscribe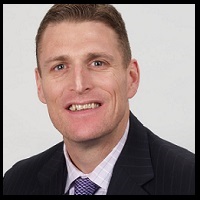 Control the Controllables And Don't Beat Yourself

As a sports fan, nothing is more frustrating than watching your team lose a game not because the other team beat your team, but because they beat themselves. Back in September Michigan played Notre Dame in their annual rivalry. In that game Michigan turned the ball over to Notre Dame six times and as a result they never gave themselves a chance to win the game, let alone keep it close. How about the 1986 World Series in which Boston Red Sox first basemen Bill Buckner made an error on a routine ground ball that he probably makes 99,999 out of 100,000 times. That cost them game 6 and they went on to lose game 7 of the World Series to the New York Mets. Talk about beating yourself!!
In the world of competitive football not beating yourself usually means playing sound fundamentals. If you consistently block & tackle well, you're going to have consistent and long-term success. Just look at Joe Paterno of Penn State. The same rule applies in the field of sales. Losing a sales opportunity to a competitor is going to happen. It's just a fact of life. You are not going to have the perfect solution for every client need. But losing a sales opportunity because you beat yourself is simply unacceptable. Yet in the world of selling IT professional services I see it happen every day. But with sound fundamentals and by controlling the controllables, you will consistently put yourself in position to meet and exceed your goals and objectives. Below is a (partial) summary of the common pitfalls where sales professionals tend to beat themselves.
Selling features and benefits. When a prospective client requests information from you regarding your company's products and services, how do you respond? Do you go into a tirade about your company's history, products and services? Better yet, do you tell them that you offer contract, contract to hire and permanent placement? Do you explain in detail what your recruiting, screening and interviewing process is? If you are doing these things guess what, you are selling features and benefits. Even worse, you are selling features and benefits tailored to HR professionals. Yes, that is part of your value proposition but Information Technology leaders (the folks you really want to be in front of) don't care about this stuff. They expect you to be carrying out extensive screening and recruiting processes. What they really care about and want to hear about are your solutions to their problems and ultimately the results your service will deliver. Focus on selling results.
How much self-inflicting damage can I do by selling features and benefits? First, it's a great way to pigeonhole your self as a transactional vendor. The customer sees you as a commodity. Why? Because there isn't a professional services organization in business today that doesn't boast their screening and interviewing process as "the best." Everyone is saying the same thing. You are no different and neither is your screening process. This approach also locks you in with the HR department. You're offering features and benefits that are a Human Resources competency. Naturally the IT and Business executives you are calling on (and hoping to meet with) are going to refer you to their HR department. Lastly, selling features and benefits is about you and what you offer. Instead it should be about the customer. There are far more effective ways to sell professional services than selling features and benefits. I suggest you start off by understanding what their technical and business issues are than seeing how your product or service can solve those issues.
Email over phone. "My client tells me they prefer email over phone, so we use email to communicate." First of all, if you are asking your client what form of communication they prefer I would encourage you to stop. Of course they prefer email. They prefer email because it allows them to blow you off without feeling guilty about it. Did you know that the average Senior IT Manager receives over 75 emails a day? Emailing gives your client a simple and easy excuse for not following up with you because it goes unread with all the others. Regardless, the bigger and more important issue here is the fact that relying on email is a cop out to doing what you know you should be doing. And that is making sales calls. Think about it. You know what you have to do to make a sale and be successful. That is talking with decision makers on the phone and in face-to-face meetings and building relationships with them. Email simply doesn't allow you to do that. Most sales people have some level (to varying degrees) of fear of failure or rejection. By replacing the phone call with an email you displace your fear of rejection and in the process you convince yourself into believing that you made your best effort to reach that prospect and advance the sales process. Next time you go to send a client an email stop yourself and pick up the phone. Better yet, ask yourself how committed you are to making a successful career in selling IT Professional Services. Assuming you are serious, than I suggest you relentlessly hammer the phone. There simply is no substitute for it. Email does have a place in conducting business but using it as the communication platform for pursuing and closing sales is a sure sign of a weak sales person.
Account Development. If you are guilty of selling features and benefits than chances are you're doing a poor job of account development. Why? You can't develop an account when HR has you handcuffed. Because you have been relegated as a "transactional HR vendor," Human Resources manages you. They dictate the rules and either you obey them or they threaten to kick you out of the account. Nice business relationship huh? . Have you ever met an HR Manager who encouraged you to build relationships with their business and IT executives? Me neither. So how do you claw your way out of the " transactional HR vendor stigma?" It's very, very difficult and goes well beyond the scope of this article. It can be done however, but it takes time and skill. There are many other reasons for poor account development but the most common pitfalls include complacency, lack of understanding (training), fear, arrogance and laziness. Getting the necessary training to become an expert in account development and major account sales is the easy part. It's not rocket science, anyone can learn how to do it but only you can do the work. Complacency or even arrogance can be a little more challenging. Have you ever heard the Sales Rep who had a great relationship with a contact in an account but was afraid to ask them for a referral because they "didn't want to screw up the relationship?" It's not like you are trying to sell Amway to your best friend! Get over yourself. Sales Representatives who have a few consultants billing in one account and have a great relationship with one or two key contacts tend to think they "own the account." By this, this think they have the mind share of the hiring managers and the market-share of the account over their competitors. Think about your best accounts and test how well you have developed those accounts by answering the following questions. Have you accounted for every person on the IT organizational chart? Have you identified the client's three most strategic projects including the executive business sponsors? Think of the five hottest technologies/trends in enterprise IT, have you identified those projects within your accounts including the IT and business stakeholder for those projects? How many different projects are your consultants working on? Depending on the size of the company, organizations typically have dozens to hundreds of IT projects taking place simultaneously. Do you have consultants working within every phase of the SDLC? As for fear and laziness, those are both personal issues and a decision needs to be made. Are you in or are you out?
Self-Education. Do you have good business acumen? How do you know? Are you comfortable sitting down with your boss's boss and able to talk confidently about your business and the trends and challenges of the IT Professional Services industry? Are you comfortable having this same conversation with the CIO of your top account regarding their business goals and objectives? Are you comfortable sharing with them what you see as the major technology trends and challenges and how they might leverage technology to deliver greater customer value? Do you understand your accounts the way a stockbroker or financial analyst understands a clients P/E ratio, market capitalization or return on assets? You should. Folks, I am not suggesting we all invest $100K in an MBA from Harvard Business School. What I am suggesting however is that you need to invest in yourself. By this I mean investing the time, money and energy to educate yourself on business acumen including technology, industry & business drivers, trends, financial instruments, leadership, innovation, industry regulations and associated challenges so you can have meaningful business conversations with your prospects and customers. And when it comes to technology you need to have a sound foundational understanding of how this stuff works. You should be able to have intelligent conversations with your clients, consultants and peers in these areas. Unfortunately, this is usually the exception, not the norm in our industry. For example, simply recognizing and matching buzzwords on a candidate resume with buzzwords from a client job requisition is not good enough. Understanding this stuff is NOT the responsibility of your leadership. It is YOUR responsibility. Challenge yourself. Push yourself outside of your comfort zone. Get involved and your clients will seek you out!
Filing orders instead of solving client problems. I think we can all agree that it is indeed very exciting when we get a new sales order from a client, especially a new client. Unfortunately what often happens from that point forward is we focus 100% of our time and energy on finding the right candidate for that sales order. We take the order at face value and automatically go through our own internal process of filling it, much like the teenager working at your local McDonalds drive-through does when taking your order. Instead, we should be using that job description (or sales order) as our sales lead to uncover our customers true business and technical challenge(s). Now we can't solve our customer's problems without first knowing and understanding what those challenges are. But without that we are simply order fillers. And clients don't place a high value on "order fillers." Why do you think the staffing industry as whole has such low gross profit margins? Remember this, the value you deliver to your clients is directly reflected in your gross profit margins. Now you may be thinking, what is the difference between filling an order and solving a customer problem? And why do I want to go through the trouble of uncovering their business problems when I already have a job requirement to work on? Because you want to differentiate yourself and you want to close more profitable business. In the MoshupMethodology, my proprietary sales methodology for selling IT Professional Services, I go into this in great detail and demonstrate how to apply this concept and why it's a best practice. Don't settle for the status quo job order, develop it.
Quality & Qualified Job (Sales) Orders: If you didn't read my article titled "You Mean You're A Body Shop?" posted Monday, September 29th, 2008, please take a look. In a nutshell, I would give our industry as whole an overall letter grade of "C" when it comes to the level of quality and qualification of our job orders. Just look at the different job boards and the job orders on your competitor's websites. Notice all the 3-5 sentence job descriptions? How about the long-winded job descriptions that don't really tell you a clear story? And the buzzwords, gotta love the buzzwords. Taking a highly qualified sales order (Job Requirement) of high quality is important for a number of reasons. It differentiates you as a sales person because most sales representatives in our industry simply settle for the pre-defined job descriptions that are written by HR eons ago. Don't you want your recruiters competing to work your job orders? Done correctly, they will compete to fill your business. Lastly, 80% of sales is figuring out who is serious and who is kicking tires. Don't risk wasting your time and your recruiter's time on tire-kickers. It makes you look bad and you lose credibility with your delivery team.
In summary, remember to control the controllables. As sales professional who sell IT Professional Services you do have a lot of control over your sales opportunities. However, the margin for error is pretty thin. You can't cut corners because it will always come back to haunt you. And your competitors are constantly knocking on the doors of your best customers. So make sure you stick to the fundamentals and do the proper preparation. Otherwise you are just beating yourself.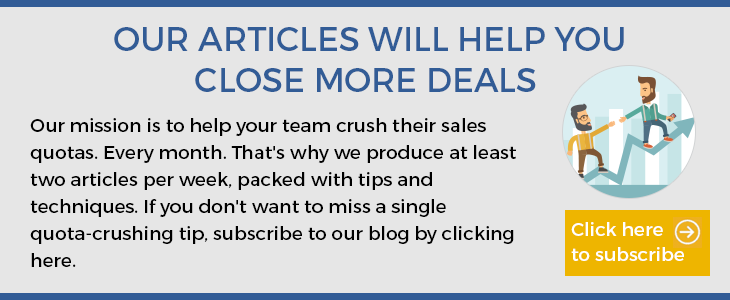 About Dan Fisher
Dan Fisher is founder and owner of Menemsha Group, a provider of sales enablement solutions dedicated to helping IT staffing firms improve win rates, shorten their sales cycle, and increase revenue per sales rep. Since launching Menemsha Group in 2008, Dan has consulted with over 200 IT staffing firms and has invested over 5000 hours coaching IT staffing sales reps. He's authored is his own proprietary sales methodology and has previously spoken at Staffing World, TechServe Alliance and Bullhorn Live 2012. Prior to launching Menemsha Group, Dan spent 16 years in the IT industry running local, regional and national sales teams. Dan worked for Kelly Services, Oracle Corporation and Alliance Consulting. Dan currently resides in Boston, Ma.