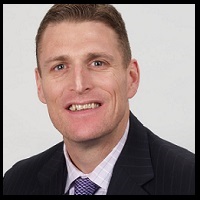 Staffing Leader's Guide to Rolling out Sales Quotas
Budget season is upon us which means it is time to set sales quotas and recruiter quotas. One thing staffing leaders know for sure is quotas are going up, not down. Sure, your team will probably gripe and give you some push back. Not to worry, I have laid out a plan on how to make your quota roll out as painless as possible.
Start Now if You Have Not Started Already
If you have yet to establish your sales quota for 2017 than I suggest you get started ASAP. You need to give yourself enough to time to plan it out and get comfortable with it. Most importantly, you need to get your sales managers and recruiting managers involved early in the process. The entire sales and recruiting management team needs to have a strong understanding of the new quota before rolling out it. Below is the staffing leader's guide to rolling out sales quotas
First, you will need to sit down with each of your sales managers and recruiting managers or Branch Managers to make sure they understand the following:
The desired sales and recruiting behaviors the new quota is driving and encouraging
Why senior leadership is pushing to drive the stated desired sales and recruiting behaviors
How the company strategy is connected to and links to the new 2017 quota
How sellers and recruiters will be impacted by the new quota (this goes well beyond simply understanding the performance and activity level required to earn "X" in commissions. Sales managers and recruiting managers alike must understand what bad habits might need to be eliminated and what new (positive) behaviors need to be fully adopted in order to capitalize on the new quota)
They must understand and be prepared for common questions and objections during roll out. I suggest each manager role-play the communication and roll out of their new sales quota to their reps and recruiters. This gives managers the opportunity to communicate it exactly the way they will communicate it during the real roll out. It also gives managers the opportunity to practice answering the curve-ball questions they will most likely hear from their team and address objections.
The potential impact on morale and the risks placed on team members
Activity to Quota Attainment Road Map
Before you roll out your new quotas to the individual contributors I suggest that you go through a sales activity quota attainment exercise. The purpose of this exercise is to physically map out on paper the activity level that is needed to meet and exceed your new quota. This is probably the most important step to rolling out your new quota. Why? Because this is the first thing your recruiter's and sales rep's are going to do upon receiving their new quota. Sales managers will need to have a strong understanding of the following:
Percentage of sales leads that convert to qualified (this tells you how many total leads are needed)
Percentage of qualified leads that produce a job order (how many leads does each sales rep need to qualify to generate enough opportunities)
Sales closure rate: Total # of job orders divided by won opportunities/job orders
Number of qualified sales leads required to generate enough opportunities
Length of sales cycle
Recruiting managers will need to have a strong understanding of the following:
Percentage of internal interviews converted to internal submission
Percentage of internal submissions converted to client submissions
Percentage of client submissions converted to client interview
Percentage of client interviews to offer ratio
Percentage of client offers to placements
Total number of closed deals/job orders required to hit quota (by recruiter)
When you are confident all of your managers can deliver a consistent and unified message you know it is time to roll it out to the entire team
Identify Your Gaps
Be sure to identify and acknowledge the gaps or "threats" that are most likely to prevent your team from meeting quota. Below are some common gaps that you will want to acknowledge and prepare for how you and your team will overcome.
Lack of Qualified Sales Leads
The biggest and most common gap for sales managers is lack of sales leads. More specifically, lack of qualified sales leads. If you have a marketing team, sit down with them and game plan around what your lead nurturing plan to fill the top of your sales funnel. You need to get a good sense of how many leads will come from marketing and what percentage of them will actually convert to becoming a qualified lead and continue to move down the funnel.
For those of you don't have a marketing department, you will have to rely on generating all of your sales leads. When it comes to prospecting and generating leads it is important that both leaders and individual contributors keep a fresh and updated social profile. This is important because candidates and prospects are checking out your social profile as well as the profile of the sales rep or recruiter calling on them. To close the gap on sales leads (lack of) you should also be using LinkedIn and triggers to generate sales leads to close the gap.
Motivation and Morale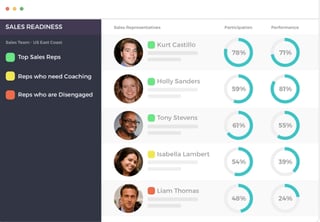 When rolling out your new quota you can also roll out a competition to get the team off to a strong (and fun) start. Research from Aberdeen Group revealed that 31% more first-year reps achieved quota when supported with game mechanics. If implemented correctly, gamification educates, influences, and rewards the desired sales behavior of a sales organization. I suggest you roll out a Q1 contest that is team oriented. Team oriented goals will encourage collaboration which encourages sales teams to work with each other instead of against each other. Just be sure to incorporate metrics and a leader board to track performance.
Communication is Key
Last but not least, communication is key. This is why I mentioned earlier that both recruiting managers and sales managers should role play the conversations they will be having when rolling out (explaining) the new quotas. This is critically important for ensuring that all managers send the same, consistent and unified message to all team members and that no manager accidentally undermines their message or the message from the rest of the leadership team. This communication should take place in a 1 on 1 meeting, not a team or company wide meeting and certainly not through an email. Nothing will kill positive momentum and the successful roll out of your new quota than poor, inconsistent communication.